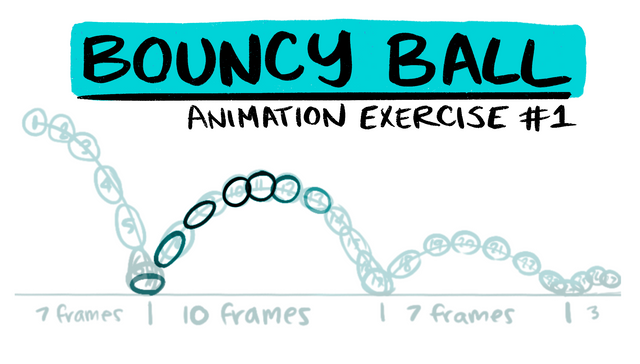 If you didn't catch my previous post with the animation study and plotting information, check it out here!
So after gathering some information, reading the excerpts from The Animator's Survival Kit, and giving it a bit of thought, I was left with this graphic: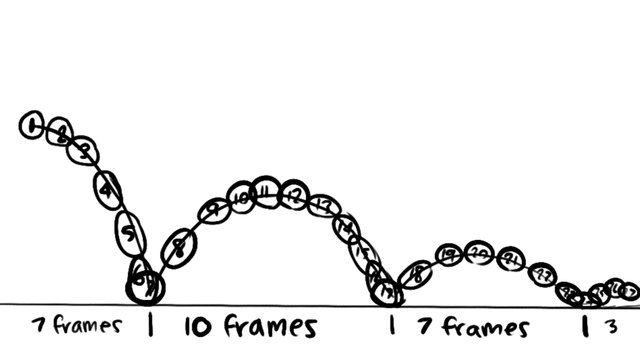 I plugged this into Rough Animator, set the project to 27 frames (to match the number of balls in the graphic I made) and set the frame rate to 12 FPS. I then drew over my plotting graphic, correcting for consistency as I went.
I ended up with this animation:

Sweet.
The size shrinks up a bit at the end, so I tweaked a little for size consistency, then tested it again at 24 FPS - just to see what it looks like.
---
I like 12 FPS is a little better, but the timing doesn't feel quite right. The speed between bounces is too consistent.
I like how quickly the ball enters the frame in the 24 FPS version, so I removed 3 frames from the 12 FPS version to speed up the front end.
---
I'm happy with that!
---
My Lesson
I learned about the "spring" after ground contact, which is covered briefly in The Animator's Survival Kit.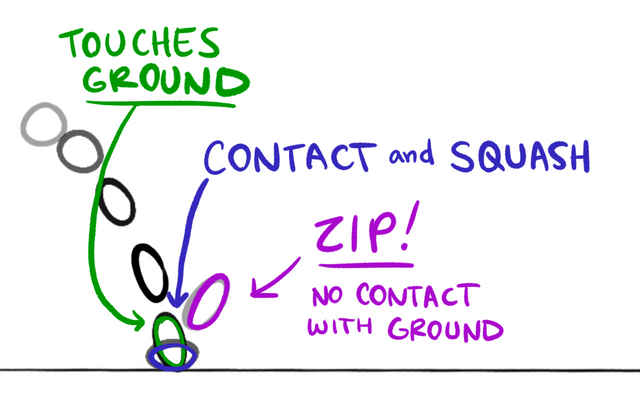 This gives the object a little more weight.
---
Thanks for reading!
In my next animation study, I'll be taking another excerpt from The Animator's Survival Kit and sharing what I've learned about straight ahead animation, pose-to-pose animation, and mixed animation.