Howdy folks and greetings from the Great Plains of North Texas!
The other day I did a "PS" in one of my posts about the remarkable friendship between a volunteer and a cheetah at The Cheetah Experience in South Africa.
The great sir @krazzytrukker really enjoyed it and thought I should do a full post dedicated to the subject so here it is.
The volunteer mentioned above is Dolph Volker. He's an IT expert but also has a background in biology and a degree in Zoology. He lives in the United States but saves every penny to spend his vacation time with the Cheetahs in S.A.
His friendship with several of them has gained world-wide attention in wildlife publications and with animal behaviorists. One of Dolph's best Cheetah friends is Gabriel, whom he met when Gabriel was 8 months old.
Here's Dolph and Gabriel:


source
Dolph has been visiting South Africa every year but he missed one year so when he finally made it back it had been 2 years since he'd seen Gabriel and he didn't know if Gabriel would remember him or not.
A video of that reunion:

Obviously Gabriel not only remembered Dolph but was thrilled to see him! They spent lots of time together and became even closer friends.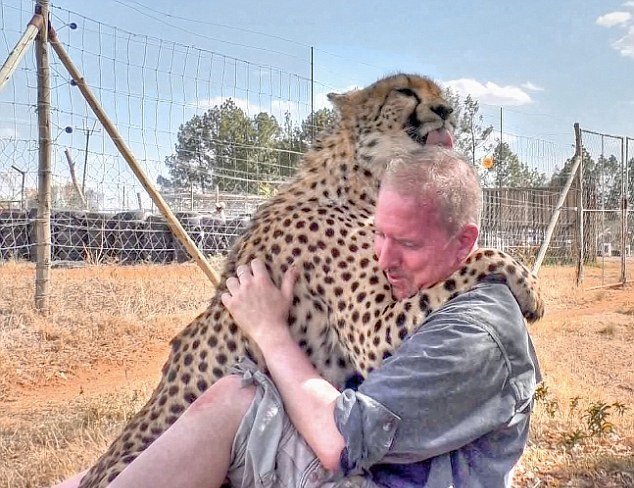 source
Dolph legally purchased him and sends the reserve money to make sure Gabriel has fresh red meat everyday.
Cheetahs are not big animals but they need about 2 pounds of red meat daily to stay healthy.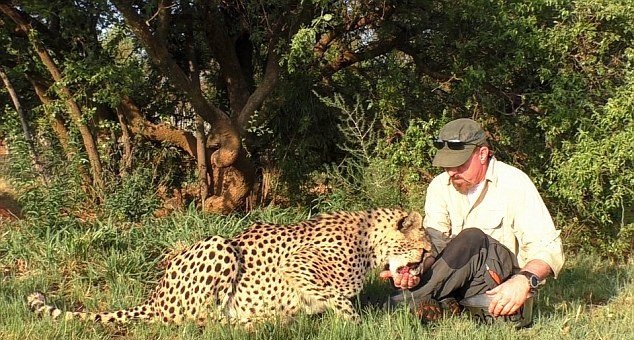 source
Dolph plans to move to South Africa and start up his own Cheetah reserve in which he'll breed the endangered cats. The cubs will be raised with their moms.
Some will be kept for breeding with other cats from various reserves to keep the gene pool fresh and some will be released back into the wild. You can read more about his plans on his facebook page called The Cheetah Whisperer.
He also has a youtube channel which is full of interesting videos like this beautiful one where he takes two Cheetah cubs on a rabbit hunt:
The Cheetah population has been dwindling with only about 7,000 left in the world so the effort to preserve their species is at a crises point.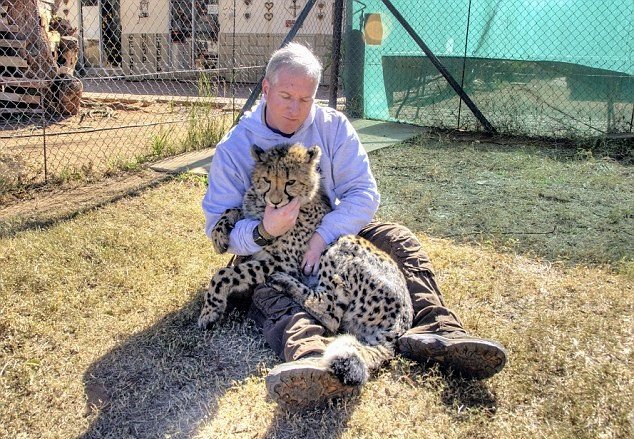 source
One of the main reasons for their decline in numbers are the disgusting poachers who capture cubs and sell them to wealthy people who want an exotic pet.
Unfortunately most of those cubs only last one year due to the ignorance of the owners feeding them the wrong diet and other factors.
This makes Dolph's mission a very important one and I know he'll succeed in helping to save this majestic and beautiful cat.
Here he's getting a "Nose bite" from Gabriel. The nose bite is a very significant sign of affection only given by the Cheetah to his closest friends.


source
That looks a little scary to me. lol. But once you earn a Cheetah's trust they are very dedicated and will never turn on you.
They will be your best friend for life and someone who loves to hang out with you:


source

Thanks for stopping by folks, God bless you all!
-jonboy
Texas
By the way, the Cheetah is the fastest land animal on earth with top speeds of 68 to 75 mph(109.4 to 120.7 km/h).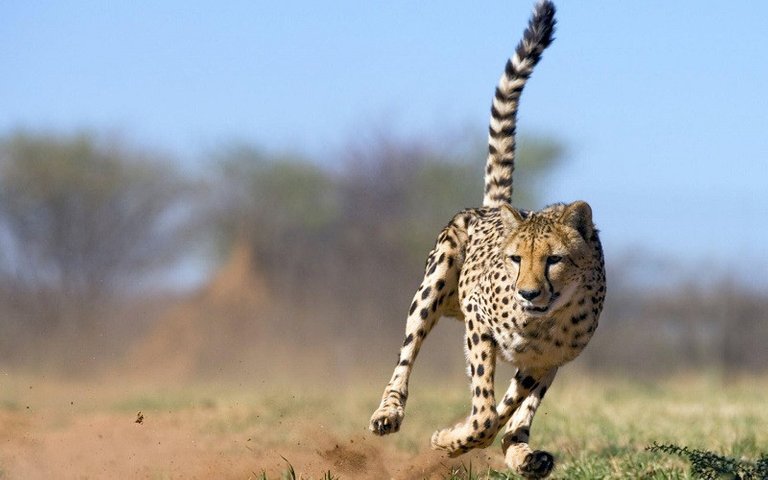 source
They're simply magnificent!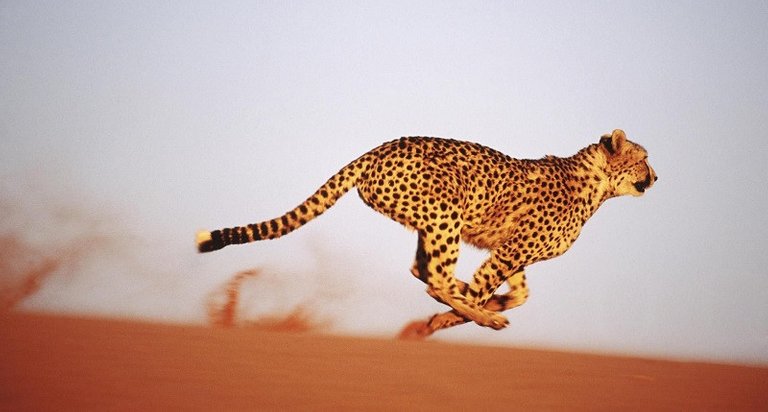 source
So unless the prey can fight them off or can dart into a hole or someplace they can't get you.. you're basically dead meat.
A Cheetah chasing a wild boar: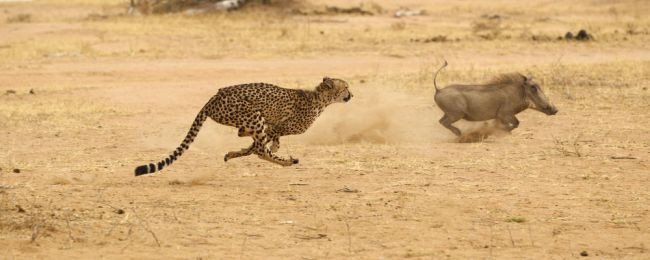 source
I had to include a cub. lol: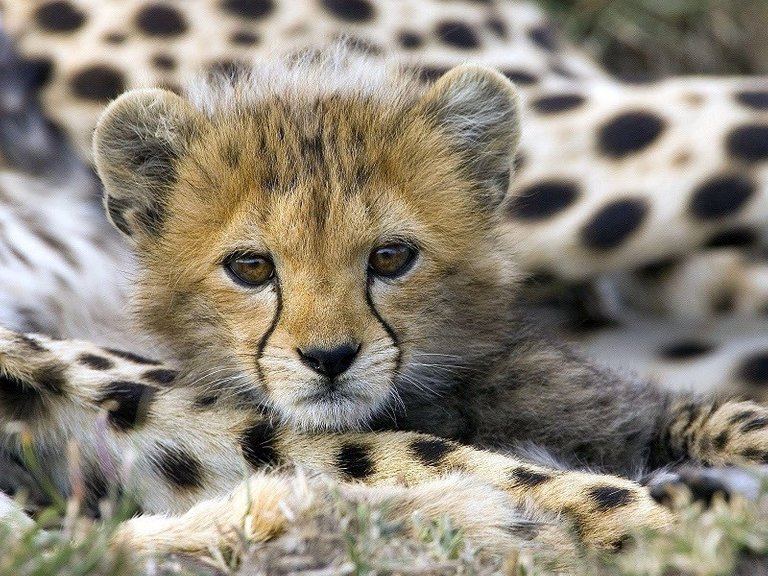 source