Some Of The Strangest Critters You'll Ever See

Check these out, I think this one looks like an alien: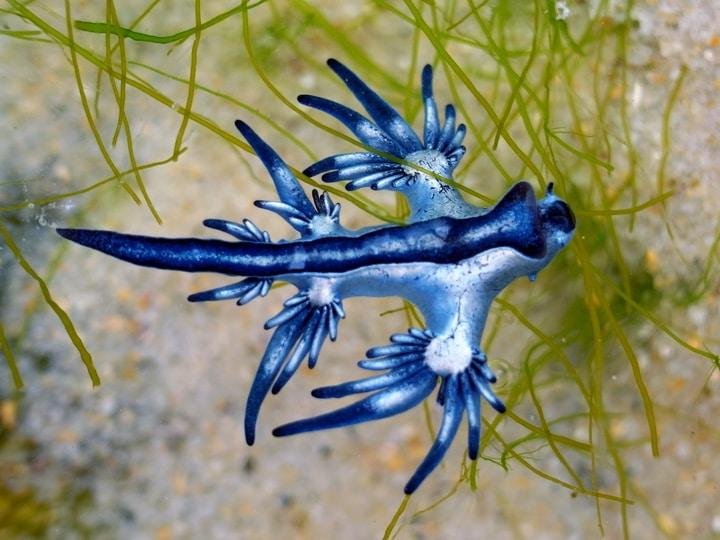 source
It's called a Blue Dragon and it floats around in the ocean.
It likes to nibble on the venomous Portuguese man-of-war jellyfish which sounds dangerous but this thing is really smart because it steals the man-of-wars' stingers and puts them in its own "fingers" to ward off predators!

This next guy is an Axolotl which is a type of salamander but one you haven't seen. They are very rare and are in danger of becoming extinct. They're known for the ability to regrow their limbs if they lose them.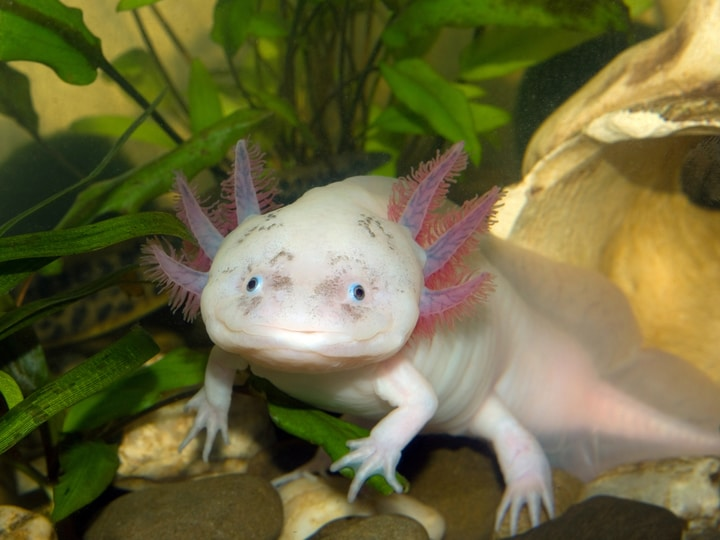 source

This is one ugly bird..it's called the Helmeted Hornbill. It's in serious danger because idiots keep killing them for their unique shaped head which is used to carve art and jewelry pieces. What a shame.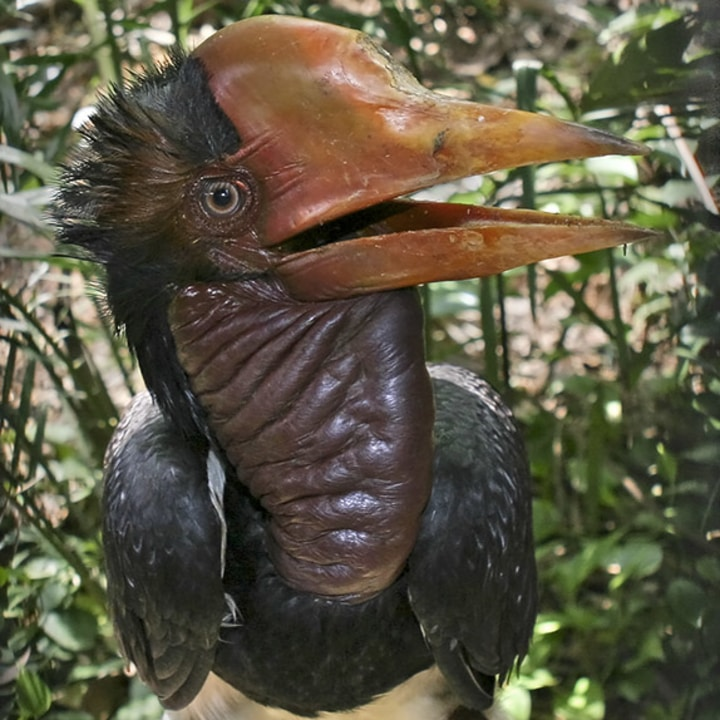 source
source
The Hornbill's are found in Southeast Asia but are being killed off at the rate of 6,000 per year to feed the demand in China.

Look at the face on this crab! This is a Heikegani Crab from Japan and it's very popular because of that face. Very fitting that it's in Japan because it looks like an angry samurai.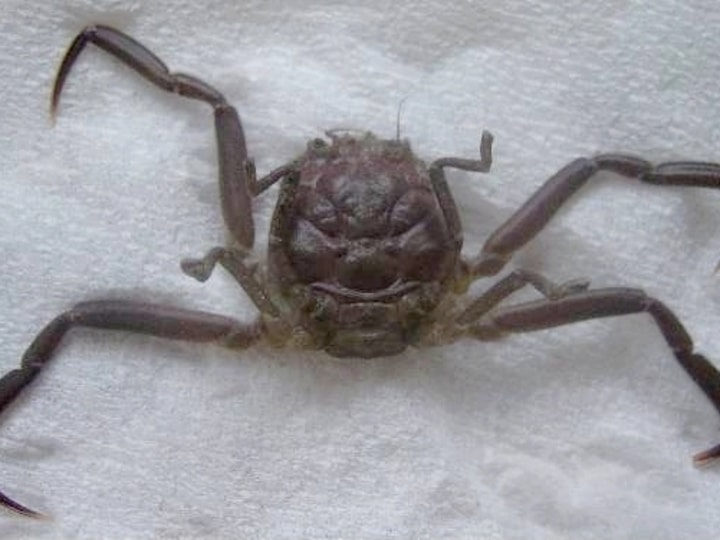 source

Here's a rodent that is only found in Madagascar called the Lowland Streaked Tenrec. Doesn't it look like a Pokemon character? Those spikes are like Hedge Hog spikes for protection.
source

This guy reminds me of a Star Wars creature. It's the Saiga Antelope found in central Asia.
There used to be millions of them but because of relentless hunting and an infection that wiped out 60% of them in 2015, the animal is on the edge of extinction.
source

The Hammer-headed Bat...wow is this thing bizarre. They eat fruit, have a wingspan of 3 feet and live in Africa so they're a problem for farmers down there. They make a loud honking sound to attract females. lol.
source
source

Another unique animal from Africa. This is the Ankole-Watusi Bull. It seems like it would be exhausting to hold up horns of that size all day!
source

Here's a creepy one, the Amazon Giant Fishing Spider. It eats small fish, frogs, snakes, even small opossums! The dang thing is 8 inches across.
source

From the deserts of Argentina..the Pink Fairy Armadillo. Very very reclusive and shy, this is a rare one that is seldom seen. Five inches in length.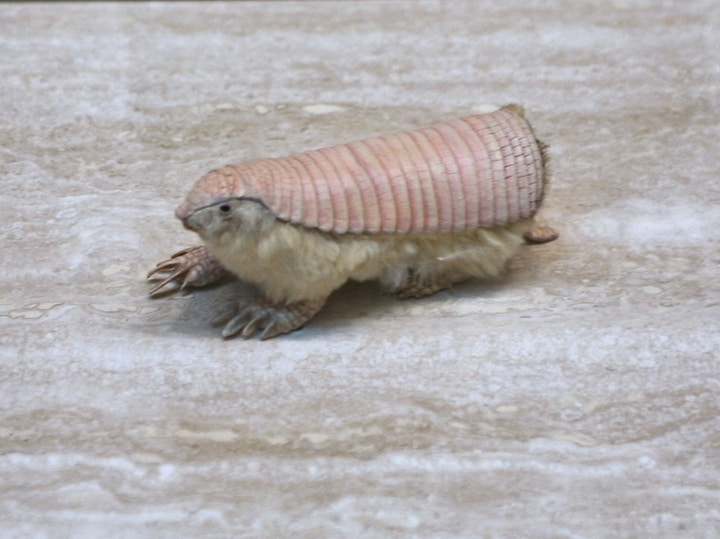 source

Holy smokes. This is the world's largest crab with a diameter of 12 feet when it's legs are stretched out. It is found in the waters off Japan and considered a delicacy. The Japanese Spider Crab: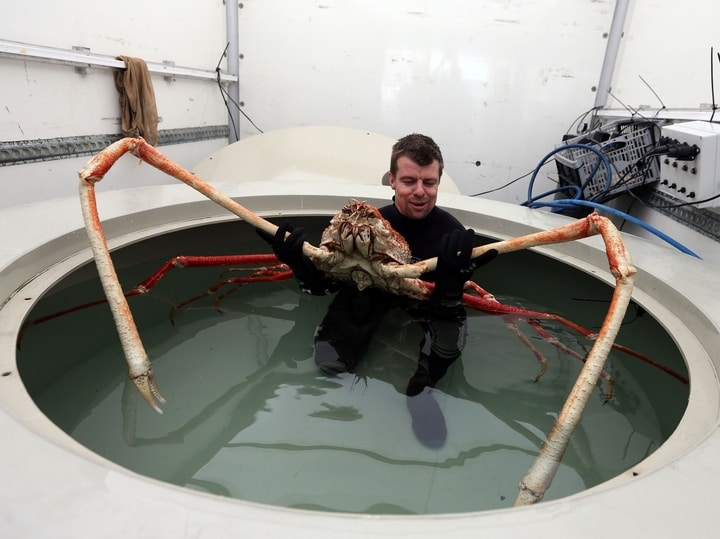 source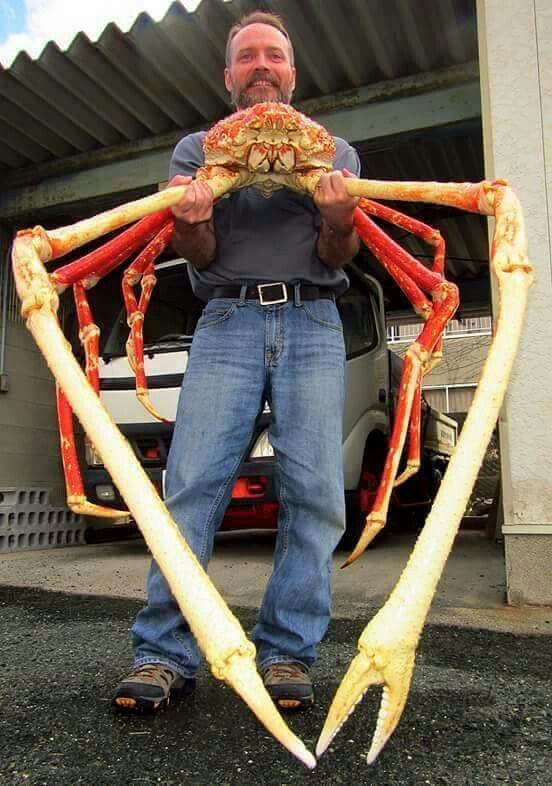 source
That's enough for today, I got more though but isn't nature amazing? A never-ending variety of fascinating creatures. . many whose existence is threatened by the callous or greedy actions of mankind.

Thanks for stopping by folks, God bless you all!
-jonboy
Texas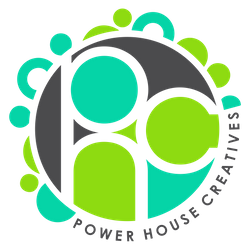 ---
---