Howdy folks and greetings from the Great Plains of North Texas!
I know, many of you are thinking how can there be Big Feet Foot in Texas? It's all windswept plains, pastures and desert. Well actually the full Eastern 3rd of the state is composed of dense forests which is a perfect habitat for Big Foot.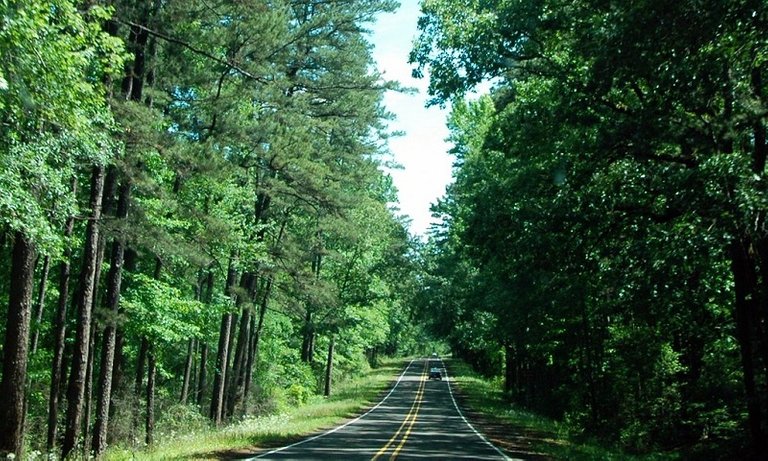 source
So even though we don't have the vast expanses of mountainous wilderness like Washington, Oregon, Northern California and Pennsylvania, we still rank number 8 among states with the most sightings.
With thousands of encounters, descriptions and testimonies we know they're out there. We have photos and videos but the problem with those are that people are never close enough to get clear shots.
Like this video showing an alleged Big Foot moving along the opposite bank of a river in East Texas.
The guy was thinking fast enough to get his cell phone out but because of the distance it isn't very clear:
source
Many campers and hunters and people living in remote areas have come right within feet of Big Foot but were so shocked or scared that they didn't think of getting a photo. Whoever manages to get a good, clear shot is going to have a very valuable photo!
Here's a map showing locations of sightings in the U.S. ha! Look at Florida, Florida is nothing but Big Foot country. I don't know how accurate this thing is.

source
Big Foot generally stay far away from people. They don't like to be bothered. We have lots of foot print casts though. They're 14 to 16 inches long:
source
And lots of hair samples that people have gotten from tree branches and so forth after seeing where the animals have been. After testing, they always come back as "unknown species."
source
Here's a typical photo from someone who saw a Big Foot but by the time they got over the surprise and got their camera out the image they captured is too vague. This guy was out hunting and the Big Foot also got the attention of the deer!
source
What do you guys think, have you ever seen one? I think I'm located in an area that is too open with few woods but I'd love to see one. I bet no matter what country you're in there have been sightings!

Thanks for stopping by folks, God bless you all!
-jonboy
Texas