Recently I have been travelling around on a short road-trip and whilst my first posts back were going to be about the trip I came home to some sad news.
Not just one but two of our babies had passed away.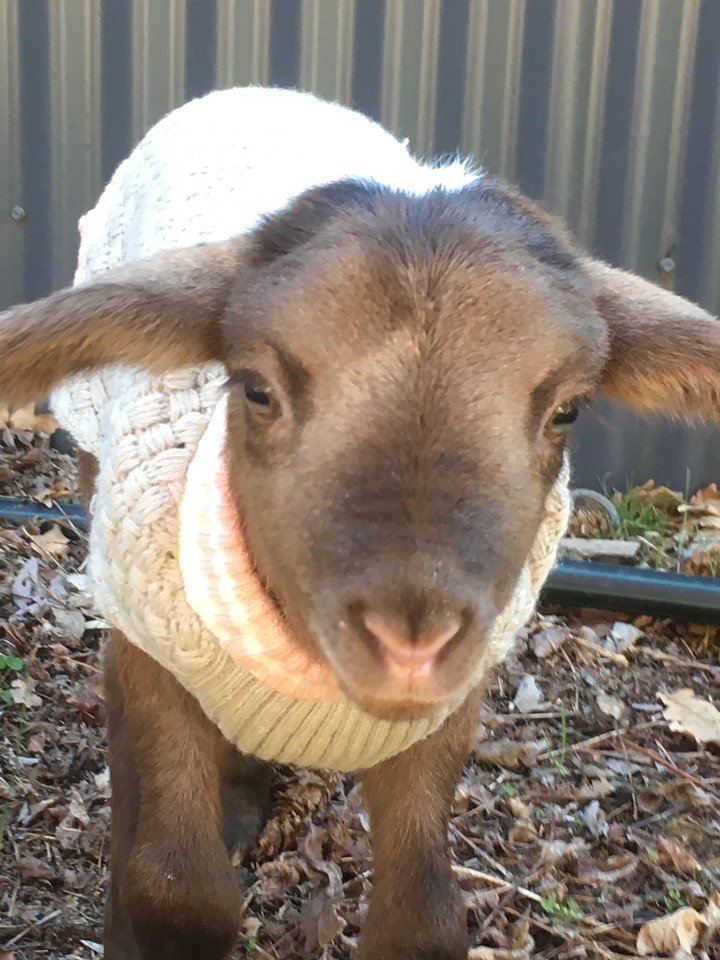 A little orphaned lamb who we named Choccy passed away during the night about a week ago for no known reason. Prior to his death he had been sleeping in the laundry and spending his days outside or following one of us around the house and he was a happy jumpy little fellow. They started letting him sleep in the lounge room because he managed to figure out how to get through the cat flap so that night they went to bed and little Choccy was fast asleep on his dog bed near the fireplace.
When they got up in the morning and went to feed all the babies they found poor Choccy in the same position as he had gone to sleep but dead. There was no visible signs of injury or illness, he had been eating, sleeping and going to the toilet well and he had seemed...happy.
Little Choccy was our first lamb and he had only been with us for about 3 weeks before I went on holiday. Even though we weren't super close it's still hard to lose one of them, especially when they're young and seem to be doing well.
We will all miss you little Choccy, R.I.P little man.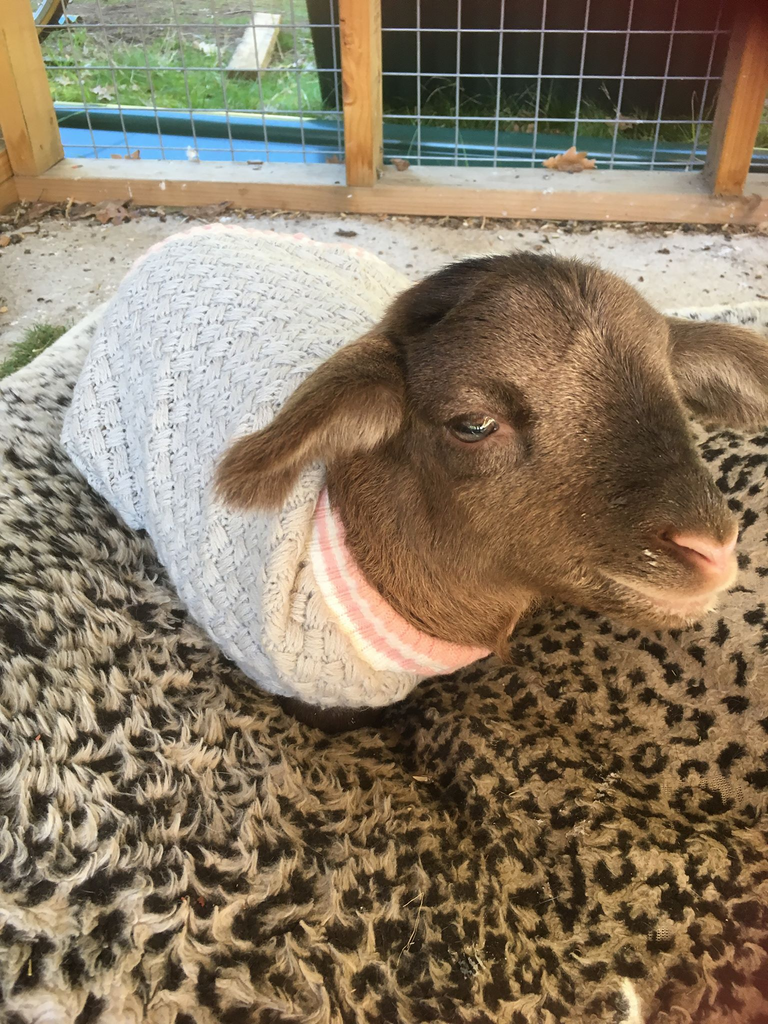 Jimmy Possum
Oh Jimmy possum. Jimmy came to us when he was tiny. He was just starting to show some fur and was still bottle fed multiple times a day.
He was a sweet little possum. He would sleep in his sack in a cage during the day and at night we would open it up and he would run around exploring. Jimmy used to terrorize the other animals, he would chase the cats and dog trying to play and climb on them, he would climb into the kangaroos pouches and try and cuddle in with them and they would sook and fuss and kick him out.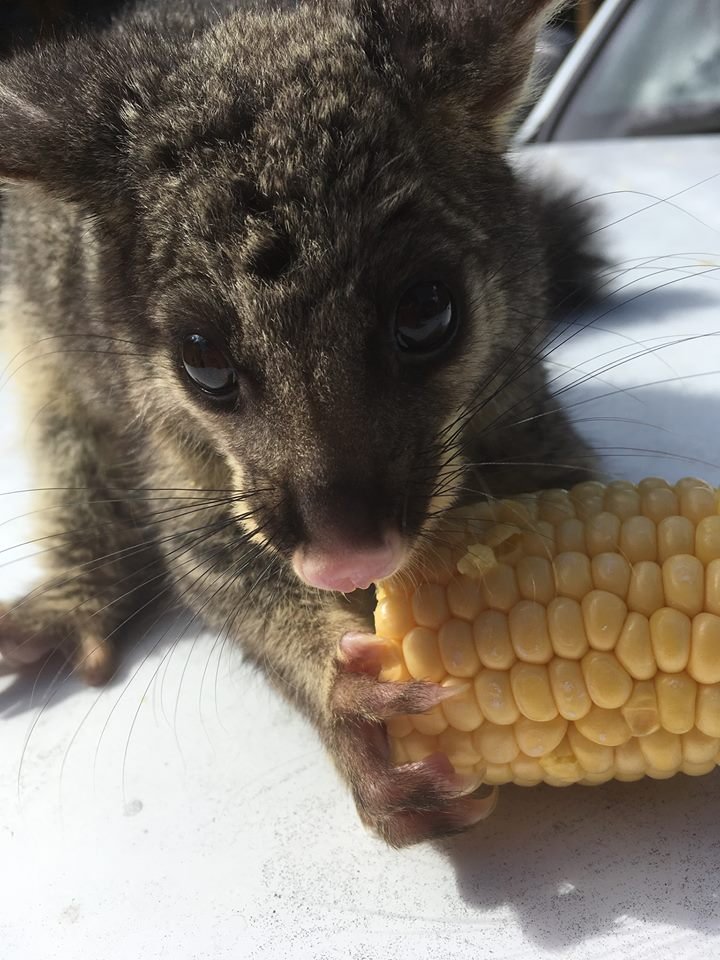 Jimmy enjoying his corncob
We had had Jimmy for about 5-6 months and he was growing into a big, strong, confident boy who had recently moved into his outdoor enclosure to begin getting used to the wild. At first he would be out there during the day and we would bring him in at night to sleep but slowly we left him longer and longer until he was quite happy and comfortable climbing around in the bushes and sticks.
Anytime I would go near him he would come over and grab my finger with his little hands and start licking my hand. Seemed like he was giving me kisses. He was a sweet playful little man and he seemed to be doing amazingly well and was soon to be released back into the wild.
Unfortunately yesterday morning when we came out to give him breakfast and say good morning he was tucked into his sack dead. Again no sign or reasoning as to why or what had happened just a sudden death. We researched the plants in his enclosure to make sure they weren't poisonous, there was so no signs of bites or injuries, just another sad mystery.
I loved little Jimmy, he was one of my favorites here. He had such a personality and he was a cheeky sweet little creature. Most people think of them as pests but I thought of Jimmy as one of my little friends.
I dug him a grave and we buried him in the garden with a cross and some flowers where he will rest peacefully forever.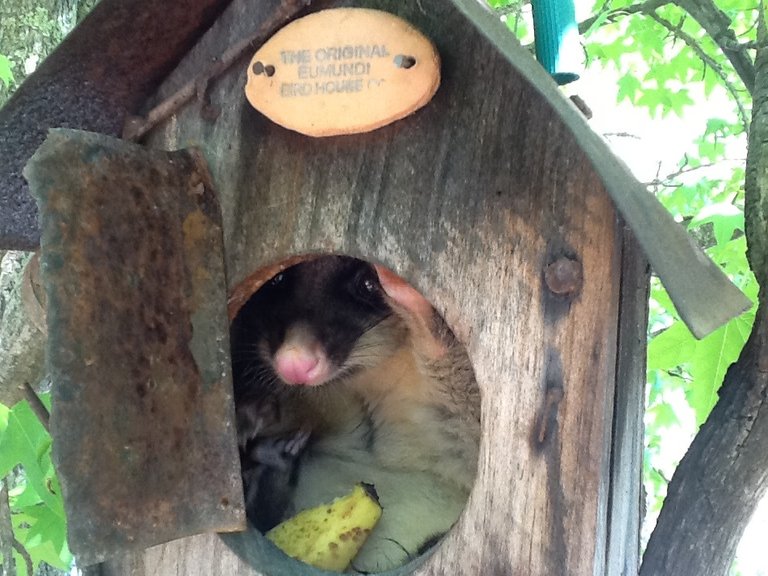 Oh little Jimmy, you had so much ahead of you. I hope you were happy here during your short life and I'll miss you a lot little buddy. R.I.P my big brave man.