Birds are probably one of the animals that we deal with most, whether they've been hit by a car, fallen from their tree, been attacked by a cat or dog and whatever other ways they find to injure themselves.
People tend to be scared of birds, of all the animals at the shelter the scariest one other than the crocodile is the goose. She mean. Then there was the emus, to be fair they are 6 foot tall so its not unreasonable to be a little fearful,but even when it comes to smaller birds like cockatoos or parrots.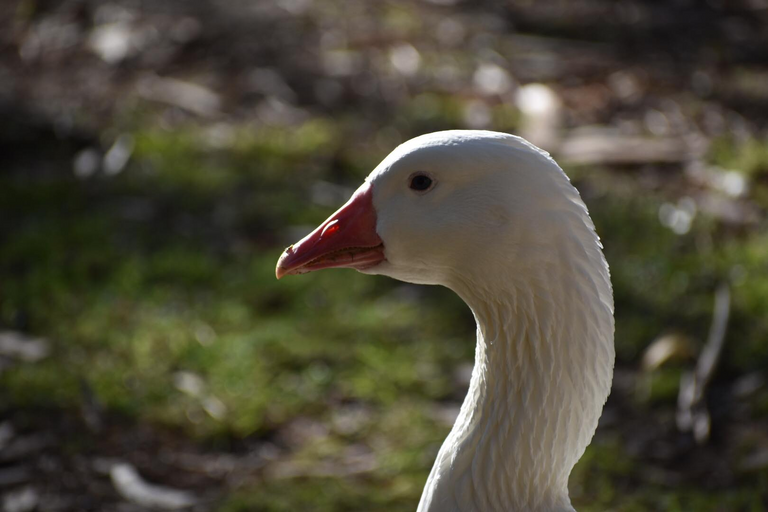 Patte the goose, I wouldn't get much closer especially not since shes nesting at the moment
My favorite birds are owls and crows or ravens, they are smart, intelligent, you can see in their eyes they're thinking when they look at you. Just the other day a crow came in, though the poor thing had been hit by a car and passed in the night . It's fairly uncommon to get a crow, they seem to have a pretty good road-sense but as they eat carrion they can be hit whilst munching down on some other roadkill. This is why it's important that if you hit something you at least move it off the road to prevent other animals from coming to the same fate.
We also had 2 baby doves come in who are both doing quite well, one had been attacked by a cat but seems to be missing feathers and another was found sitting on the side of the road. Both seem to be doing well so will stay here until they recover and then be released. Often-times when we get a baby, especially a dove, once released they tend to stay close to the property. One of the first animals I rescued myself was a dove who didn't leave home for over 9 months after she had recovered. Everyday she would fly back down and sit near the aviary waiting to be fed, hard trying to teach them to hunt for themselves and not just give in and get them a tasty treat each time.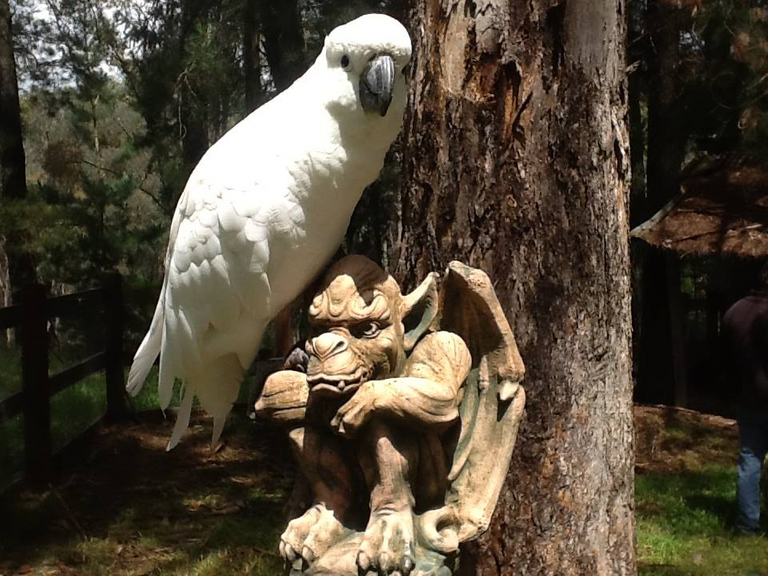 Charlie the pet cockatoo
There was also another visitor, though Charlie the sulfur crested cockatoo is not a rescue he is a bit cute. Charlie is one of our friends pets, he is approximately 25 years old and often comes over here when his mum goes away. Before our cocky Carlos went back to the wild they were the best of friends and would sit and talk to each other all day. Charlie is an affectionate fellow and has belonged to the older lady for most of his life. His wings aren't clipped but he does not seem to want to fly anywhere, the furthest he's gone is up into the trees but he always comes home, unlike Carlos who made some friends with a wild group and left us for them (traitor Carlos, traitorrrrrrr).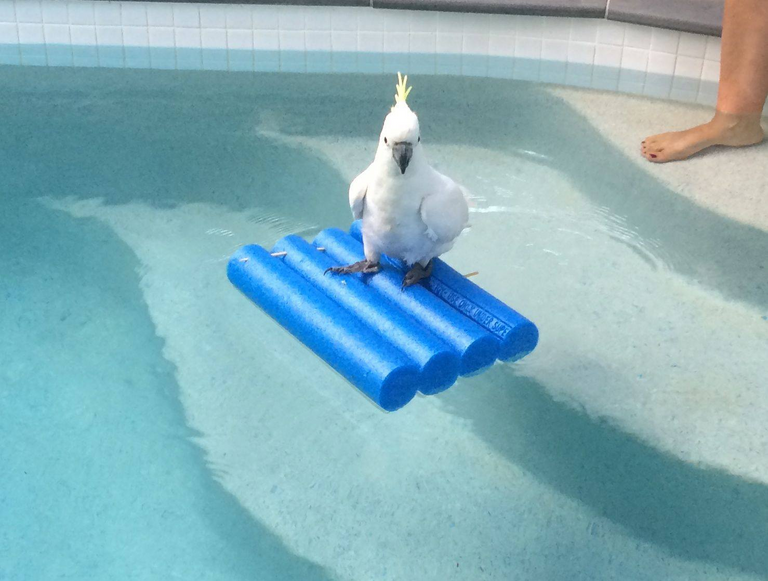 Carlos used to love to float around the pool on his little raft
When it comes to rescuing birds it's tricky, oftentimes because they are such a small animal the damage done tends to be far greater and harder to overcome. Some of them are surprising and come back from some terrible injuries and others that seem to be fine can drop dead overnight for no foreseeable reason. In fact we will often have the vet send us a bird that they have checked and deemed okay to be released in the next few days/weeks only to have it pass away the next day.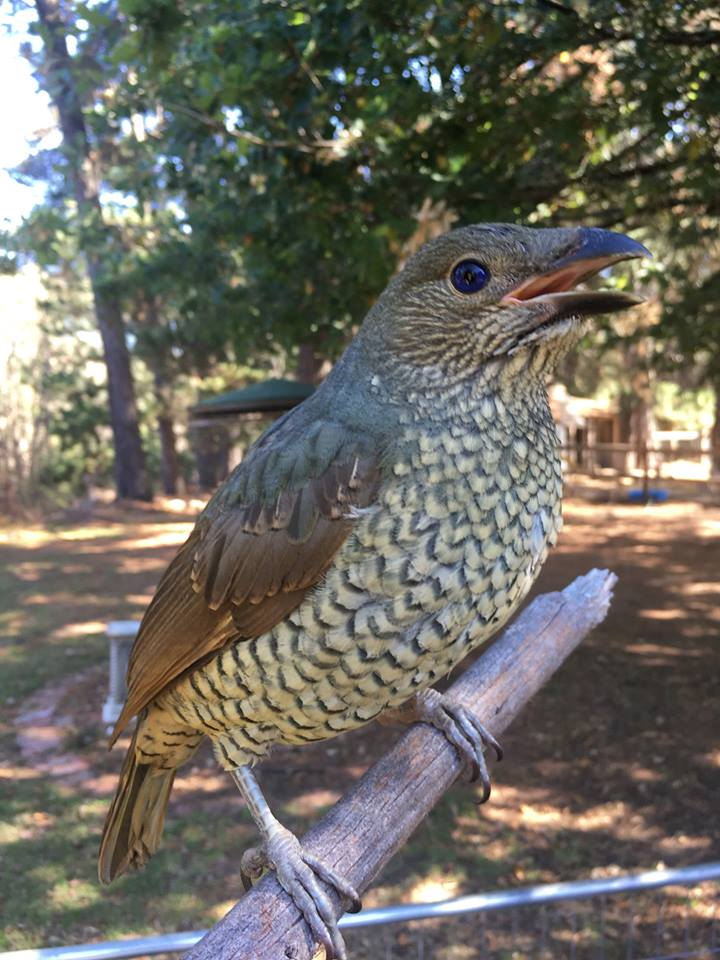 Bower bird that was successfully rehabilitated, creatively named Birdie Bird
A lot of people also bring us baby birds that don't actually have any injuries and often have been found on the ground under their nest. Unfortunately people tend to think the parents have left and the baby is alone and bring it in to us for care but the reality is a lot of species of bird will kick their young out of the nest as a way to teach them, If there is a nest in one of the trees nearby and the baby looks close to flying age you can bet the parents aren't far off keeping an eye on them. Especially true for birds like magpies who have close knit family groups.
Remember if you ever come across injured wildlife it is best to call or get it to a professional carer as soon as possible, it could not only save you an unnecessary trip but also the animals life. Some require immediate veterinary care and others simply need to rest and recover but it can be hard to tell which is needed so please please please always contact a carer in your area for assistance,
For now here's a picture of our since moved on (and unfortunately one passed away) emus. Pat and Dot say goodbye!