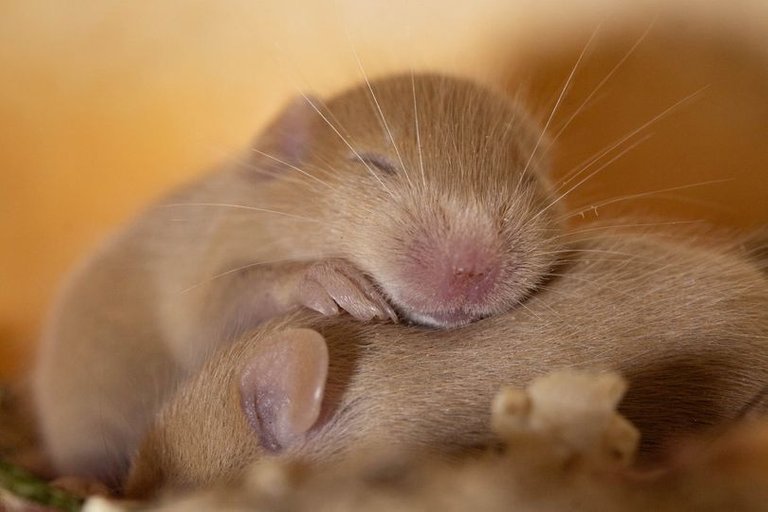 Another blow was dealt to my notions of animals yesterday. The mouse escaped from me. I would even say Supermouse. Because, having escaped, she settled ... in a cage with owl Booba. Let's face it, it was not the best choice of a neighbor for a mouse ... Since I could not catch her and I did not find her during the next cleaning of the cage, I could only complain that not only people make a stupid choice (after all, make a career as a Photo mouse or owl's dinner are incomparable things), but since freedom of choice extends to mice, I resigned myself.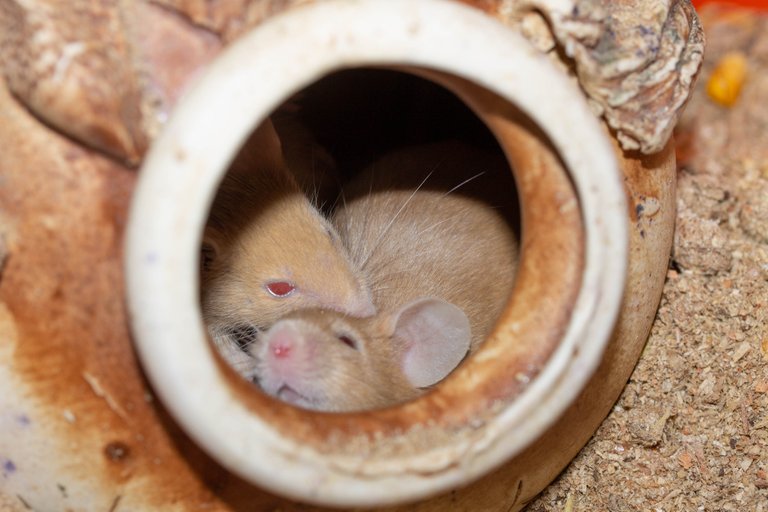 Later, the photo mice moved from the winter birdhouse to my house and the incident was forgotten.
A small owl Booba, a buzzard Devil, a rooster Kudakh-Takh-Takh, a rabbit Hippie and several adolescent chickens remained in the winter birdhouse.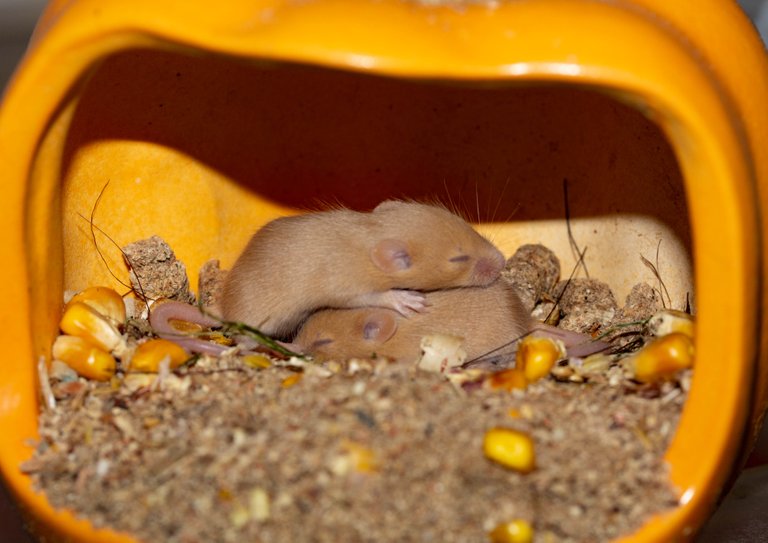 Almost a month has passed. Imagine my surprise when yesterday I found a fat, ruddy and very pleased with herself and life mouse in a feeder with grain! I couldn't catch her again, but judging by her appearance and the way she reacted to the neighbors' return from a walk (she calmly continued her meal!), she doesn't really need my help ...