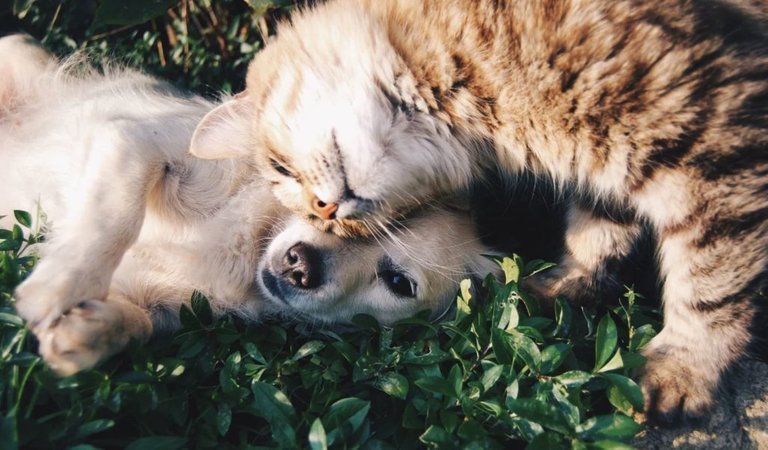 By Aaron Kesel
In a win for our furry friends, U.S. President Donald Trump has signed an animal cruelty bill (H.R. 724) that seeks to end horrific "animal crushing videos" seen online by imposing harsh prison sentences and fines for producers of such despicable content in the form of a federal felony.
On Monday, Trump signed the landmark executive into law, making sadistic killing of animals a felony in some cases. The new law carries a maximum of 7 years in prison if any person is caught abusing animals in a number of ways listed.
The Senate unanimously passed the Preventing Animal Cruelty and Torture Act (PACT) this month after a similar House vote in late October. It applies to non-human mammals, birds, reptiles, and amphibians, building on a 2010 law that criminalized the distribution of "animal crush" videos.
These animal crush videos often depict small animals being crushed by women in what has been deemed an unusual sick sexual fetish. The new law expands the definition of animal torture to include those creatures that are 'purposely crushed, burned, drowned, suffocated, impaled, or otherwise subjected to serious bodily injury.'
Trump hopes the law will stop people from sharing footage of animal cruelty. "It is important that we combat these heinous and sadistic acts of cruelty," Trump said in a statement posted on the White House website.
"This common sense legislation restricts the creation and distribution of videos or images of animal torture," Trump said Monday at the bill signing. "It is important that we combat these heinous and sadistic acts of cruelty, which are totally unacceptable in a civilized society."
"We have a responsibility to honor the dignity of God's creation," Trump added. "With today's act, we take the critical step toward being more responsible and humane stewards of our planet and all who we want to cherish and take care of, and all of those who live on it."
Exemptions are also made in the new bill, including slaughtering livestock, hunting, trapping, fishing, and medical or scientific research.
The bill extends across the isle with bipartisan support for its passage one of few things that law makers have been able to agree on. Sens. Pat Toomey, R-Pa.; Dianne Feinstein, D-Calif.; Richard Blumenthal, D-Conn.; and Dick Durbin, D-Ill., introduced the legislation in the Senate.
The act swiftly passed by the House in October with unanimous support and then passed unanimously through the Senate in November, NY Post reported.
Republican Rep. Vern Buchanan of Florida, one of the bill's cosponsors in the House, said Monday that "the torture of innocent animals is abhorrent and should be punished to the fullest extent of the law. Signing this bill into law is a significant milestone for pet owners and animal lovers across the country."
Democratic Rep. Ted Deutch, who is also a constituent of Florida who helped push the legislation, praised the bill stating "animal cruelty is no longer just unacceptable, it is now illegal. We can now finally say that animal abuse is a federal crime in the United States."
Currently, all 50 states have laws on their books against animal cruelty at the state level.
With Trump's approval, federal authorities can now go after after animal abusers because they will have the same federal jurisdiction they have to go after pedophiles because they will not be bound by state laws. Authorities can also prosecute the criminals if the cruelty occurs on federal property as a separate offense.
The federal government enacted a law in 1999 that made the production and sale of "animal crush" videos a federal crime. But in 2010, the Supreme Court ruled that law unconstitutional on First Amendment grounds after some argued the legislation was overly broad.
A replacement bill was then passed and signed by former U.S. President Barack Obama in 2010.
The new law was endorsed by animal rights activists and even some law enforcement groups, such as the National Sheriffs' Association and the Fraternal Order of Police, who stated there is a link between extreme animal cruelty and violence against other human beings.
"PACT makes a statement about American values. Animals are deserving of protection at the highest level," Kitty Block, president and CEO of the Humane Society of the United States, said in a statement. "The approval of this measure by the Congress and the president marks a new era in the codification of kindness to animals within federal law."
Elsewhere in the world there's been a steady push to finally recognize that animals are sentient beings, and rightfully so after our furry friends have been seen expressing emotions like this dog that cried over its owner's grave. In fact, earlier this month, Australia's Australian Capital Territory (ACT) became the first jurisdiction in Australia to recognize animals as sentient beings and not just property. Australia's neighbor down under, New Zealand, has previously recognized animal sentience by ending animal testing.
Brussels Parliament also unanimously voted to recognize animals – previously categorized as property now known as "a living being endowed with sensitivity, interests of its own and dignity, that benefits from special protection." The European Union ahead of the pact first recognized animal sentience in 1997 in the Treaty of Amsterdam. And it was recognized by New Zealand in 2015 in its Animal Welfare Act 1999, and by Quebec in a 2015 amendment to its Civil Code.
---
Aaron Kesel writes for Activist Post. Support us at Patreon. Follow us on Minds, Steemit, SoMee, BitChute, Facebook and Twitter.

Subscribe to Activist Post for truth, peace, and freedom news. Become an Activist Post Patron for as little as $1 per month at Patreon. Follow us on SoMee, Flote, Minds, Twitter, and Steemit.
Provide, Protect and Profit from what's coming! Get a free issue of Counter Markets today.