---
---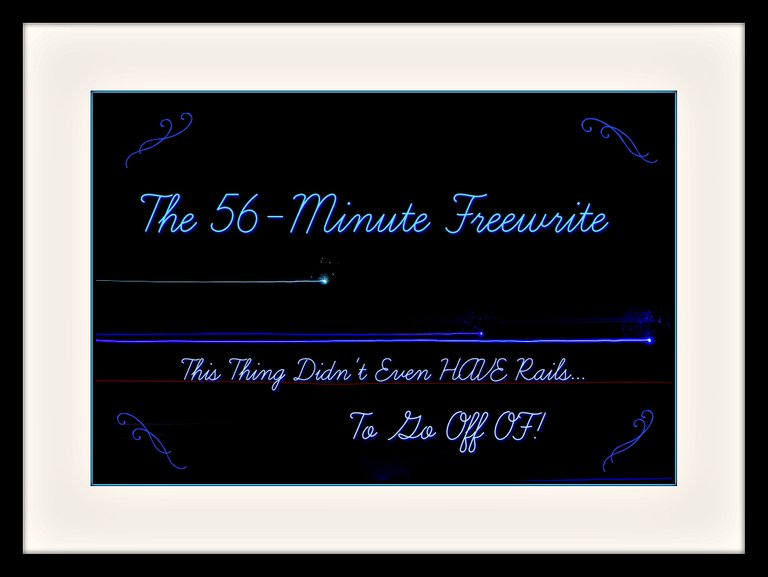 ~ Sometimes, You Just Gotta Finish The Story ~
---
---
Monday's Freewrite Prompt: Describe A Typical Commute
---
---
~ § ~
---
---
It's a long trip, but well worth the effort, once you arrive. There are several ways to get there, but I highly recommend this commute. It really IS quite a spectacular, countryside drive through the rolling hills of this part of the country.
Driving Directions
As you head east out of town, turn right onto West Mundane Road. I'd say for about 17 miles. It's a rather hilly, curvy section, so will seem like a LONG drive, and you will no doubt wonder if you've gone too far. All I can say is: Keep Going!! You'll know you're on the right track when you pass through the small burgs of Predictable, Everyday, and a few miles later, the wonderfully quaint town of Cookie Cutter. Once you pass through, keep on going straight, until you get to the intersection of Stereotypical Road and Model Highway. Take the next, hard right (at the 'airmail' postal box, perched on the 15-foot tall pole), this will be Stereotypical. Once you pass the local Dairy Queen on the left, you'll know you're headed in the right direction.
Continue on down Stereotypical Road for another 20 miles or so. Soon you will come to Particular Highway. Turn left. The intersection can be hard to see, if you aren't paying attention. You'll know you've gone too far if you come to a big wooden sign for Non-Distinctive Lake. If you go that far, turn around, backtrack, and look for Particular again.
Once you ARE on Particular Road, continue for quite a time. Make sure to enjoy the truly lovely drive. The wheat fields surrounding this area are absolutely spectacular this time of year. Such a wind-driven, wafty-wavy forever of deep green, from car window to the very horizon! Spectacular is actually a major understatement.
---
---
~ § ~
---
---
And on we go. In time, you'll cross the noisy wooden bridge spanning Representative Creek. Once past the creek, keep a wary eye out for Usual Lane. Once you get there, turn left onto Usual, and...this is the important part...RIGHT away, be on the lookout for the 'Y' in the road. It tends to sneak up on you. This is where it all gets tricky. Usual Lane continues on to the left, and the right fork now becomes Prototypical Road. It's easy to miss, if you aren't paying attention. Take this right fork onto Prototypical, and drive for another 6 miles. You're now heading north.
At the bottom of the big steep hill, after the old white farm house with the broken window, you will come to an enormous pig farm. You'll know you're on the right track when you see the large sign up on the barn, proclaiming in bright red and blue letters that this is the home of Archetypal Meats Incorporated – Home Of The Enormous Porker. A true, one-of-a-kind farm for sure.
Once you drive past the rows of pig-wire pig fences, turn right onto UN-Particular Crossing Road. Continue another 7 miles, and be on the lookout for Sameness Lane. You SHOULD see the huge, silver water tower for the town of Quintessential, on the horizon off to the east, with it's shiny blue letters stenciled onto the side. Unless of course, the corn is too tall by this time of year. Either way, you are definitely on the right track. Keep going. Once past the railroad crossing, turn left ontoSameness Lane, then right away take another left onto Distinguishing Road. This bumpy, gravel strip will take you straight into Typical.
---
---
~ § ~
---
---
Isn't It Amazing
Ah, the lovely town of Typical. It certainly is a uniquely fun place, filled with quaint gift shops, friendly people, and a myriad of highly differing eateries. I'm particularly fond of the homemade pies served at Mabel Madge's Do Drop Inn. They're to die for. The best is the rue-barb strawberry, with a dollop or three of vanilla ice cream melted on top. Definitely not your usual fare for a small, out of the way, Midwestern town. I highly recommend it.
Well, thanks for stopping in on our semi-long, highly unique but extremely enjoyable, Typical commute.
oo
~ Finto ~
---
---
~ § ~
---
---
Five Minute Freewrite Post by @mariannewest
---
---
Author's Note:
This is not a true, Five Minute Freewrite. Or even a Standard, 28 Minute- Five Minute Freewrite. So I made up a NEW category. (We seem to be expanding here...). Sorry, couldn't help myself. Sometimes these short Freewrites cause a mental stir, and things take off, and before you know it, I've laid total waste to the little electronic, 5-minute timer. (Mentally, I'm not about to break my friendly, digital time management assistant.) It is important to also note, I do edit these short tomes. After all, that's what this writing thing seems to be all about.
So thank you for reading, and have a most wondrous day, if that seems like something you would like to do. -dds
---
---

---
---
Thanks for stopping in and viewing another 56 Minute - 5 Minute Freewrite thing. If you have any thoughts about commuting to far off, exotic destinations, giving and receiving most-excellent directions TO these locale's, small city life, the usefulness of appropriate synonyms in the writing of the English language, or anything else this post reminds you of, please feel free to comment away in the spaces below. I'd love to hear from you.
---
---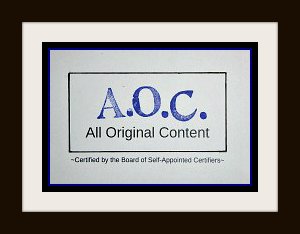 ---
---
Please UPVOTE, COMMENT and FOLLOW if you enjoy my works.
And go to @ddschteinn -- There's a whole lot more...
Posted: 03/25/2020@ 11:52 ~ Post No. 329
---
---

---
Excerpts From Late-Night Conversations With A Mechanical Cat
Fact Number 165
---


---
---