Good morning, everyone!
During my walks, it's very common to find snails along the way. They are usually hanging down the walls or above them, but always close to some vegetation, be it corn fields, forests... or small gardens.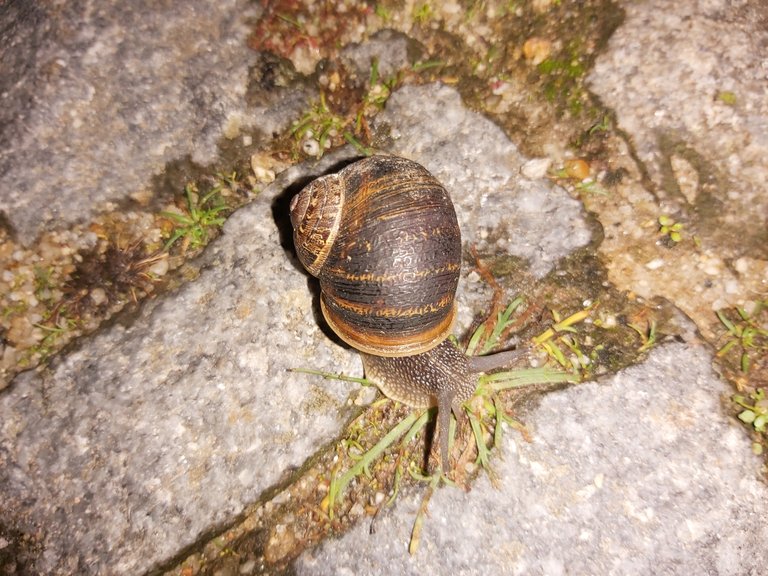 However, sometimes these little guys decide to risk their lives by crossing the road very, very slowly... and they end up being smashed under cars or shoes. They are so small and camouflaged that we end up killing some of them completely by accident. 😢
To balance things a little bit, whenever I find one of these guys trying to cross a road, I usually pick it up and "teleport" it to the other side.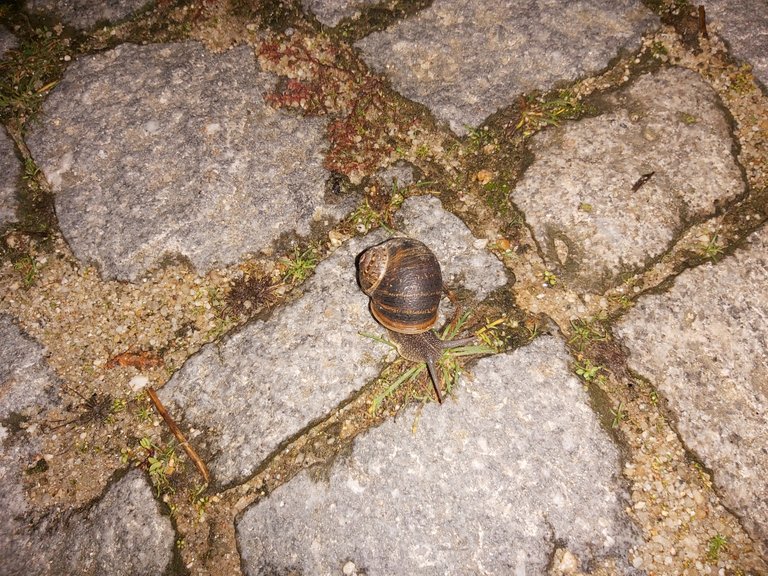 That's precisely what happened to this big fellow: one second he was crossing the road, on the next he was up the wall among his mates. 😊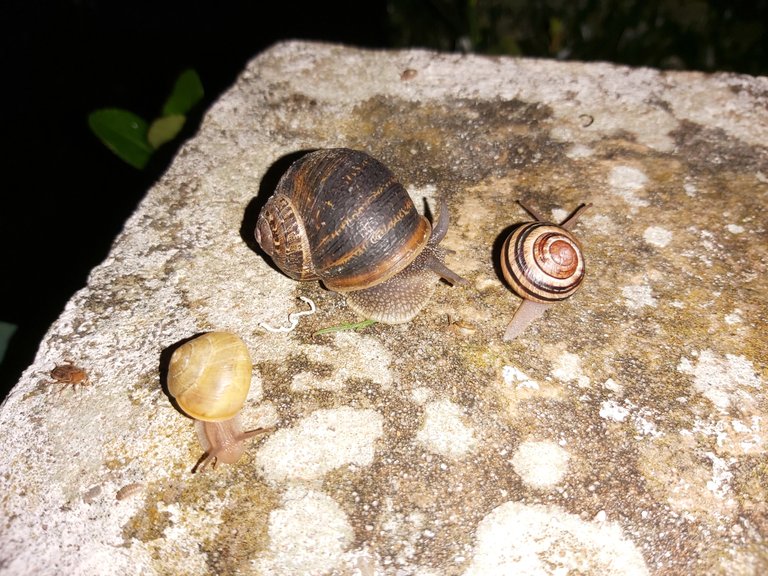 He probably was a bit confused after being teleported so quickly to his destination. I wonder what was going on in his head. 🤔
But hey, it's better to be confused than dead... Right?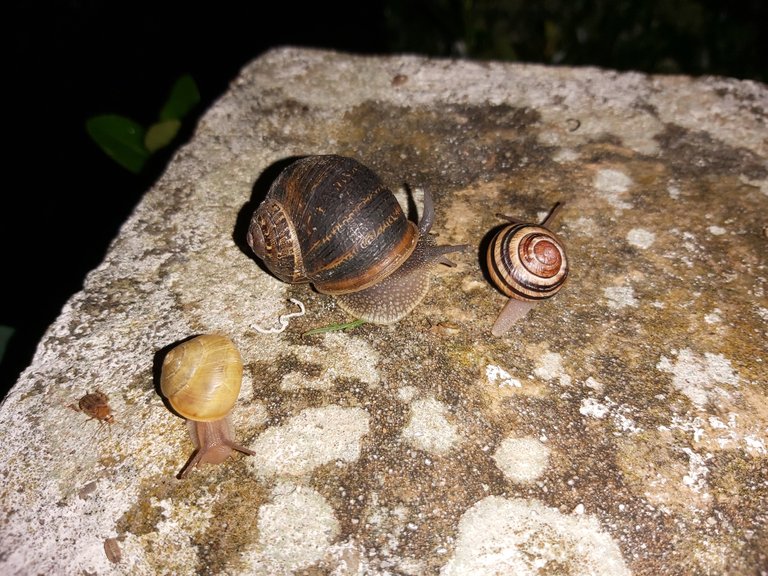 He didn't took a long time to calm down. Since I placed him so near to his neighbours, he quickly came out of his house to check them out.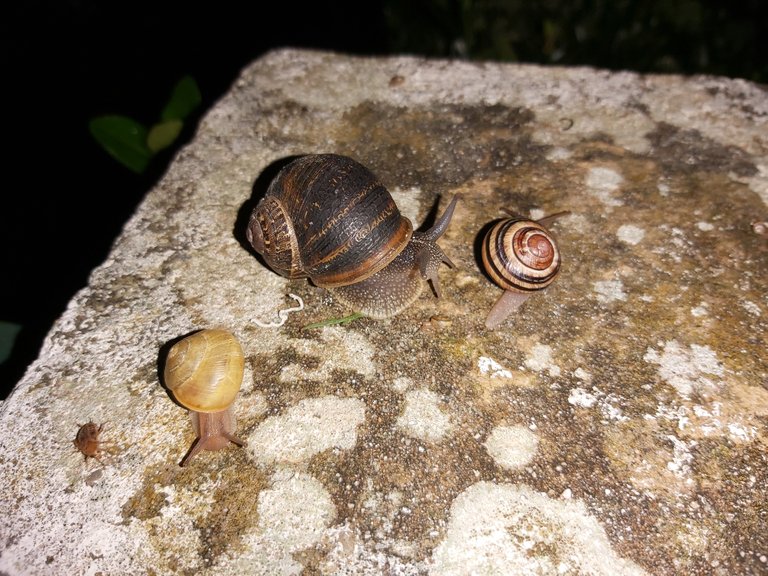 ---
Just a few steps ahead I saw another snail trying to cross the street and, once more, I picked him up and I placed him on the nearest wall, next to his friends.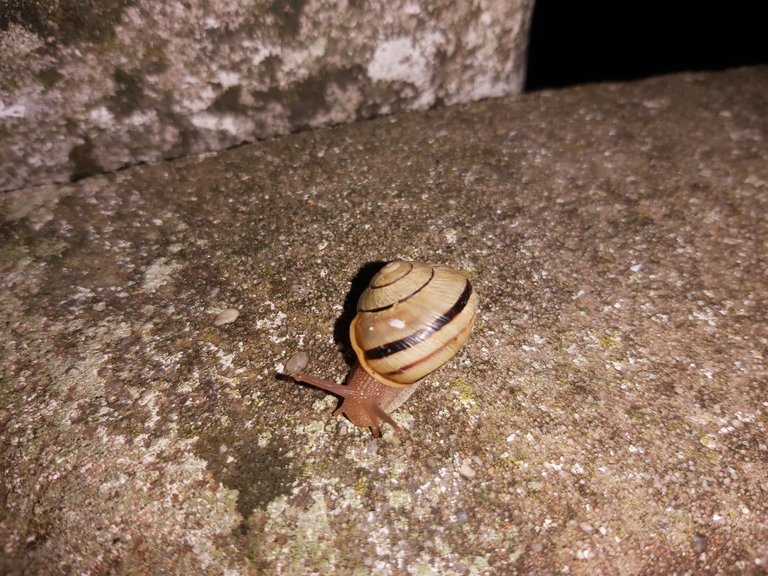 Here he is, surrounded by 3 of his closest mates.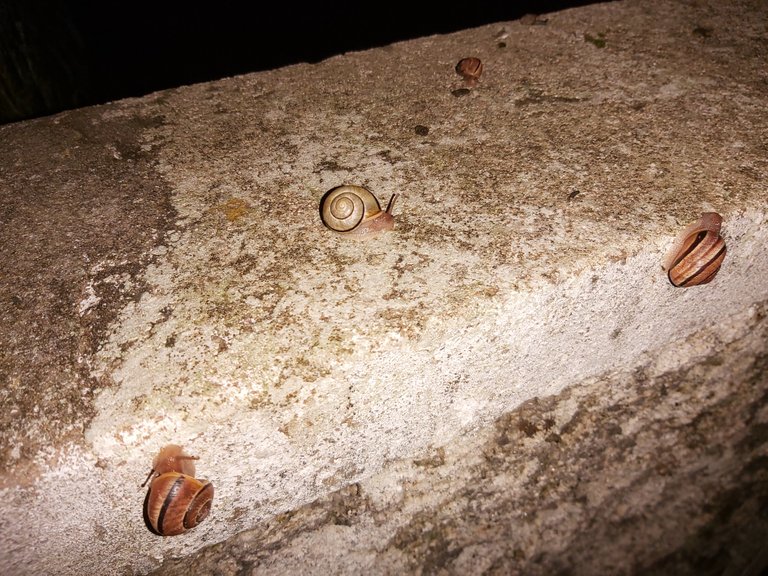 There were a few more in the neighbourhood... As you can see, there were 7 snails on this little space - counting with the one I moved. 😃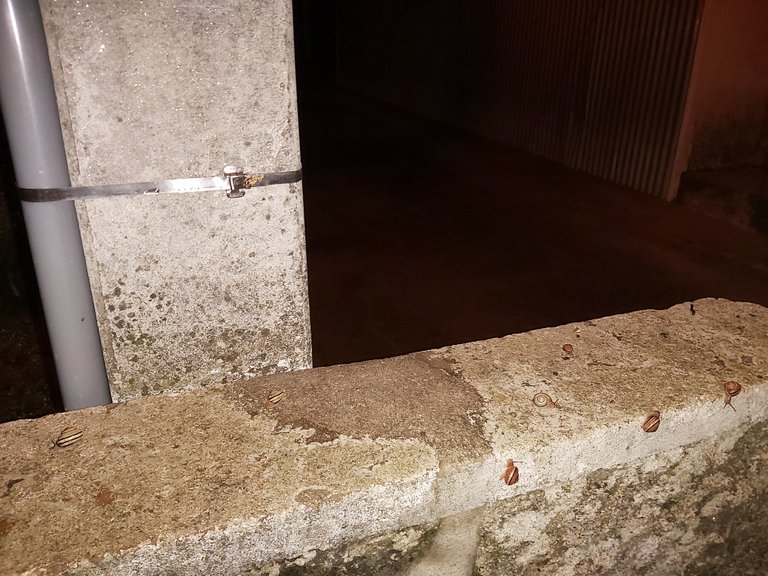 ---
Well, these are the photos representing my amazing nature, I find these little animals very interesting, with their long shaped eyes and their nomad lifestyle... It's like they are born inside their own RVs and they get to travel the world - without ever needing to build a home, a nest or even rent a small hut. This is... freedom. 🤠
I hope you enjoyed these photos and my post.
---
This is my entry for the Amazing Nature Contest by @adalger. Follow the link, if you wish to participate as well!
---
| | |
| --- | --- |
| Camera | Samsung Galaxy A70 |
| Location | Vilar - Vila do Conde, Portugal |
| Photos | 8 (Untouched) |
---