My entry to #amazingnature hosted by @adalger. Check his post Here for information on the contest.
I live on an Island in the Canadian countryside surrounded by a forest. The biggest animal living here would be the buffalo. They are not native but were shipped here years ago from Alberta and live at Buffaloland Park. The herd numbers 58.
Of course there are lots of birds and farms animal but as for the wild animals, the coyote would be the biggest with the fox second, then the raccoons, skunks, beavers and other smaller ones.
The little red squirrel is the only squirrel I have seen on the Island. They are teacup size and would fit in the palm of your hand.
I've had generation after generation of these red squirrels visiting my back deck. Their lifespan In the wild is about three years but can live to seven, if lucky.
This is Tiny, the baby squirrel🐿 . He is the only squirrel visiting these days.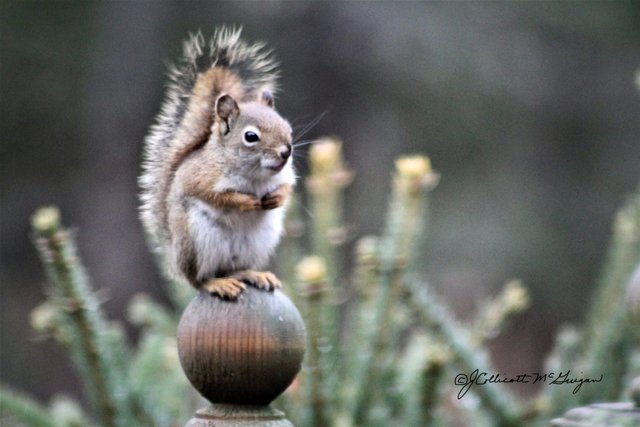 Tiny braved the first snowfall to check out the food I left outside for the birds. He is sitting on the railing at the back deck where he knows I can see him.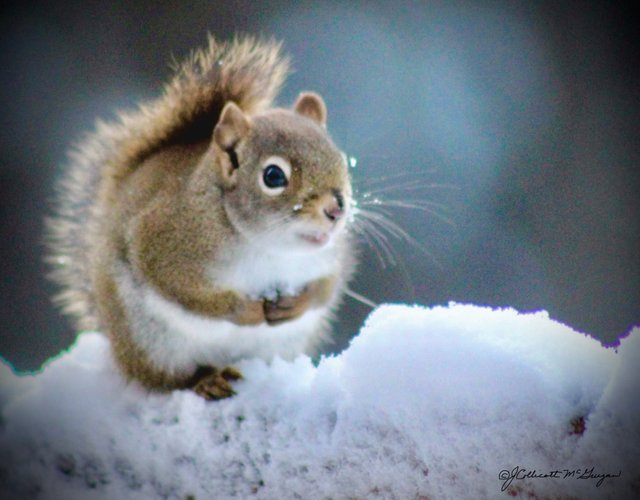 The only thing left was some brown bread for Tiny and he gnaws away on it. Later he takes what's left off to the forest. Maybe for a snack later.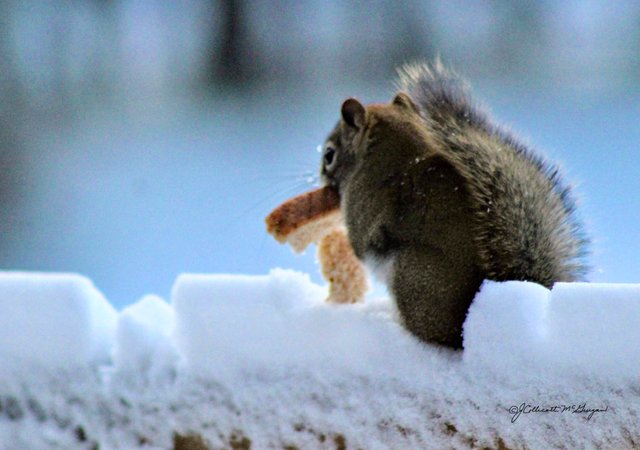 Nature is amazing and here there are the four seasons; spring, summer, fall and winter.
I always feed the birds and squirrels in the winter as I know it is harder for them when the cold and snow settles in.
Location: Prince Edward Island, Canada.
Camera: Canon EOS Rebel T6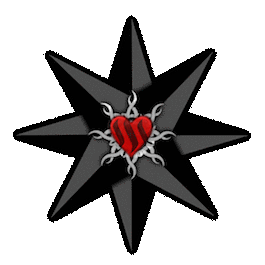 #thealliance