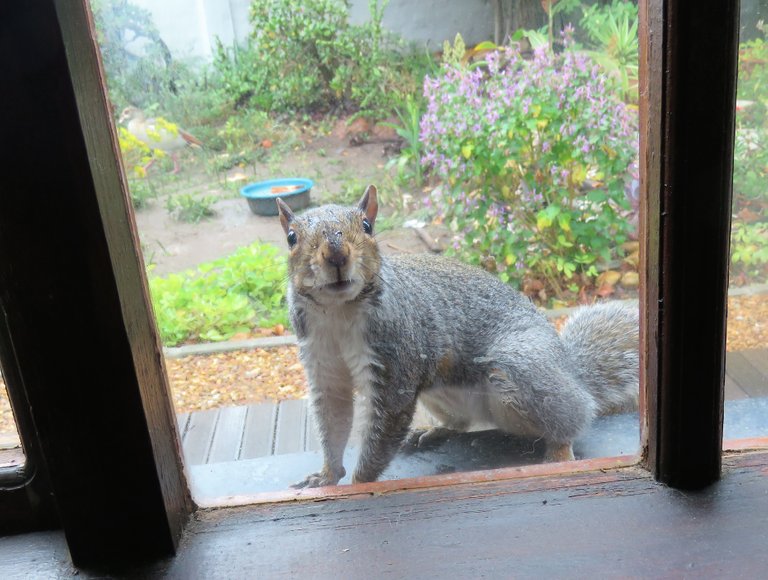 "Say cuzzy, it's raining and would you have a nut by any chance for a wet soul?"
Yes, this is now day three of the "black storm" and everything is wet all over the place. I had to take our car out from under the carport and left it to stand overnight in the rain, as the carport roof was threatening to cave in. The fear was that it might hail and the car would be damaged.
Thankfully it didn't hail and the car is wet, but okay.
Come and have a look at our wild pets this morning.
So, I opened a window and gave her a nut.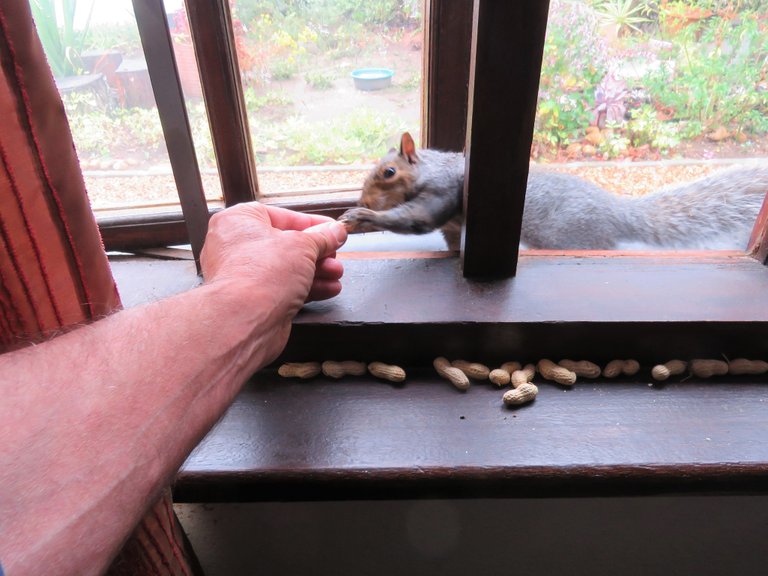 But I didn't make it easy and she had to fight me for the nut.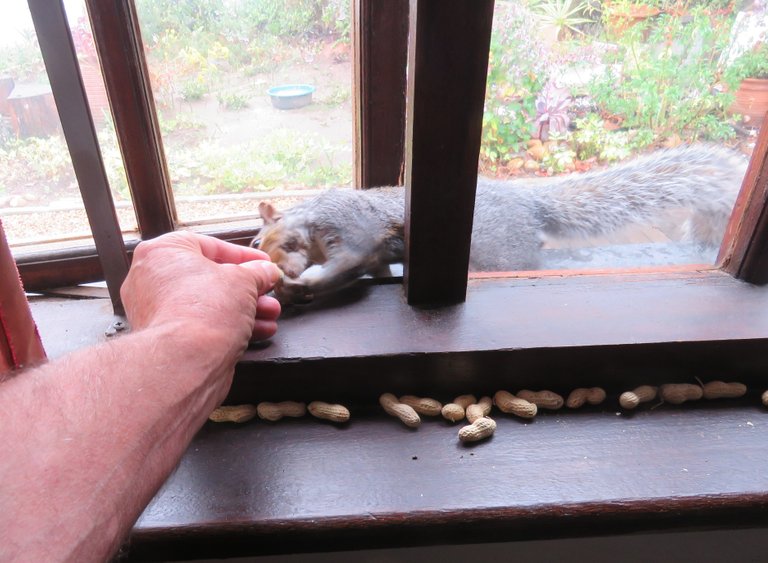 Did I tell you that it was very wet here this morning? This is the smallest of our 5 squirrels and her name is "Baby".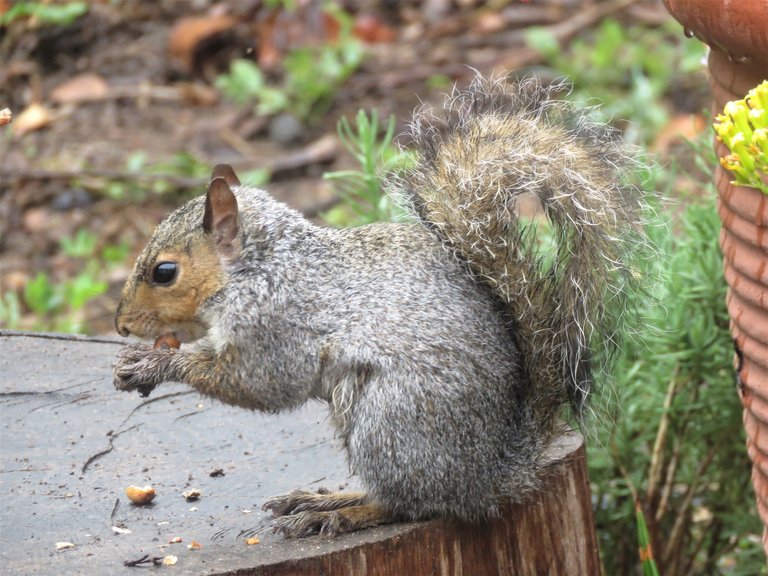 Then tell me, why would a Thrush be bathing when it's raining?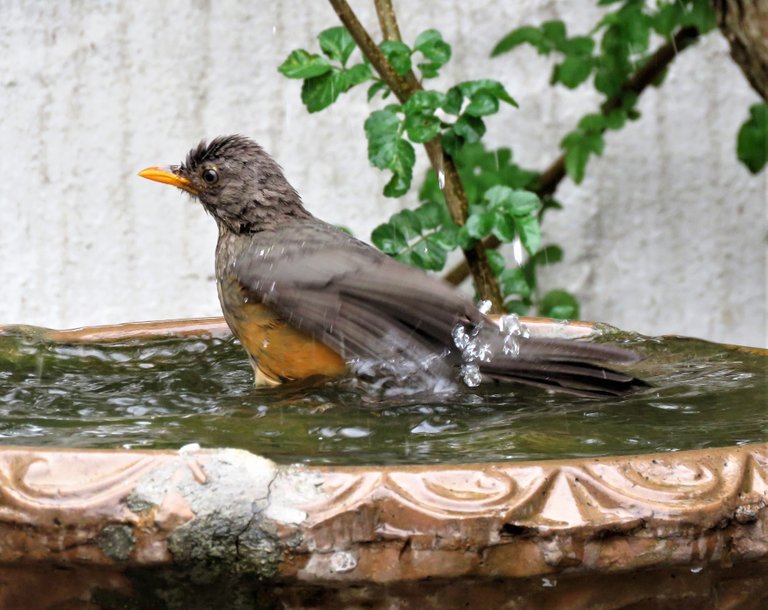 Oh yes, it's wet here but thankfully we haven't suffered any damages in our area. I have twittered a damage report about the storm, this morning and many other towns were flooded and roofs and windows were damaged by huge hailstones.
Such is life!
And That's All Friends
Note: All photos are my own and taken with a Canon Powershot SX60HS Bridge Camera.
We hope that you have enjoyed the story and the pictures.
Thank you kindly for supporting a post by @papilloncharity