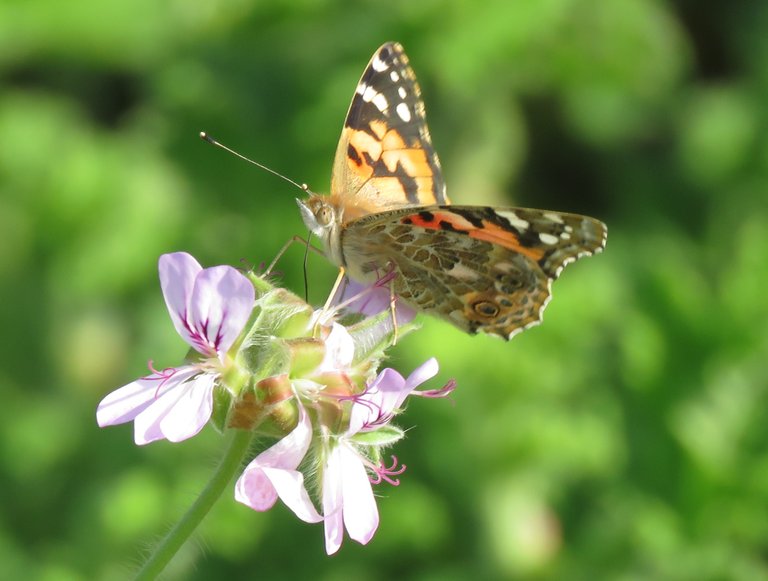 At first the Painted Lady butterfly, but there are also other beautiful views here to see.
We took a short trip to the highest suburb on the mountain and you will see some various shots here of the drive. We certainly live in an amazing area that has many beautiful sights and animals. Today the wind is down and the weak winter sun is bearable.
Come and see.
She had enough of me and my camera and she decided to go somewhere else.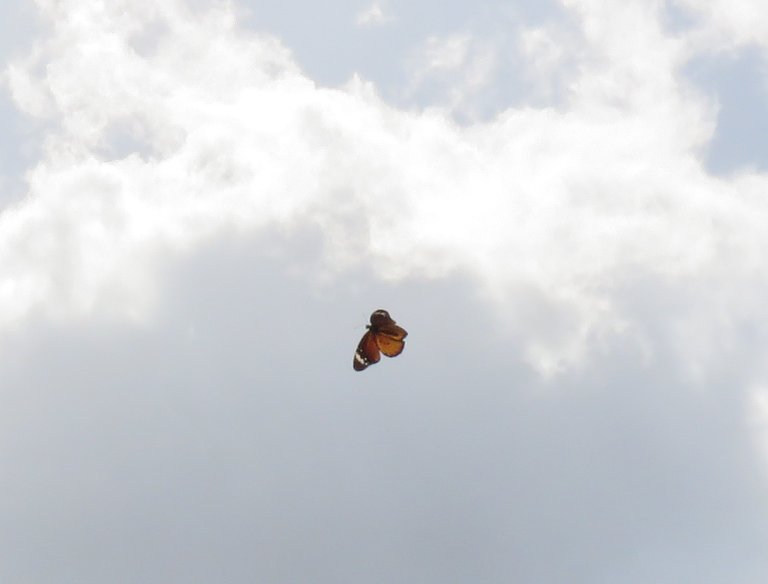 This is one of the tree lined roads that leads up to the mountain.
I think that the trees are called London Plane trees.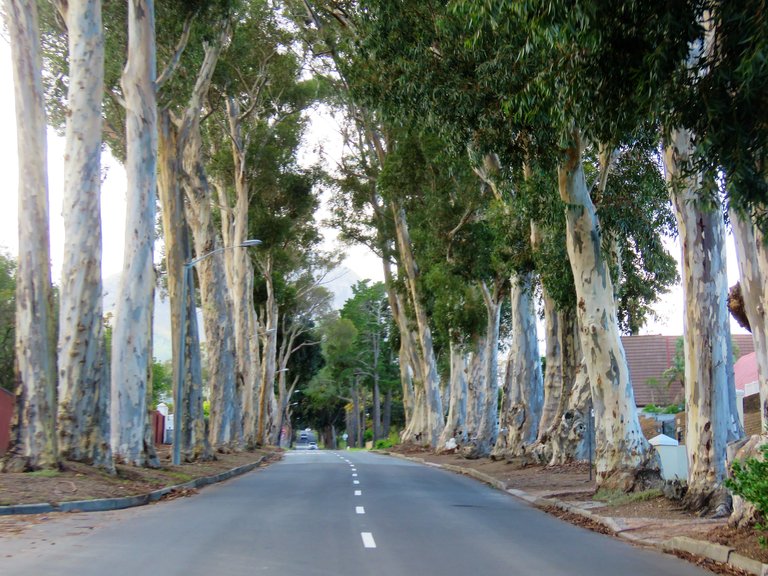 I don't know what this tree is called, but it has a a lovely shape. Maybe in the Fir tree family.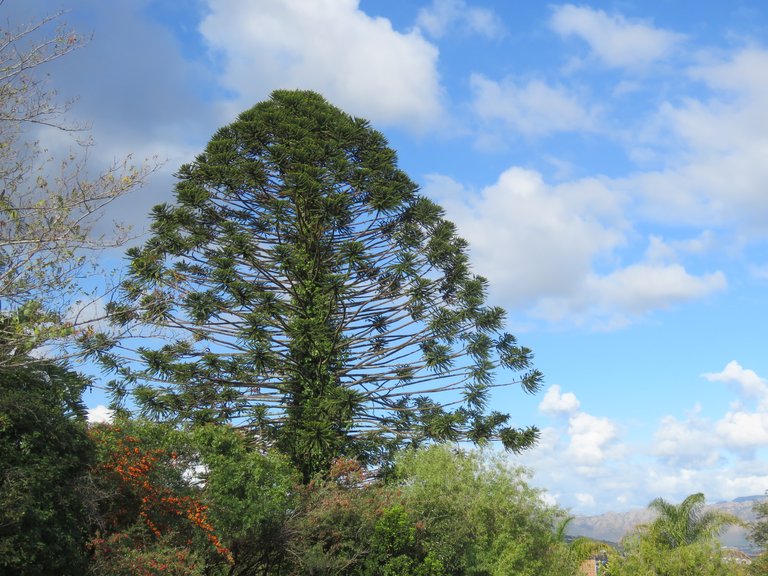 This was our view of the mountain range towards the south.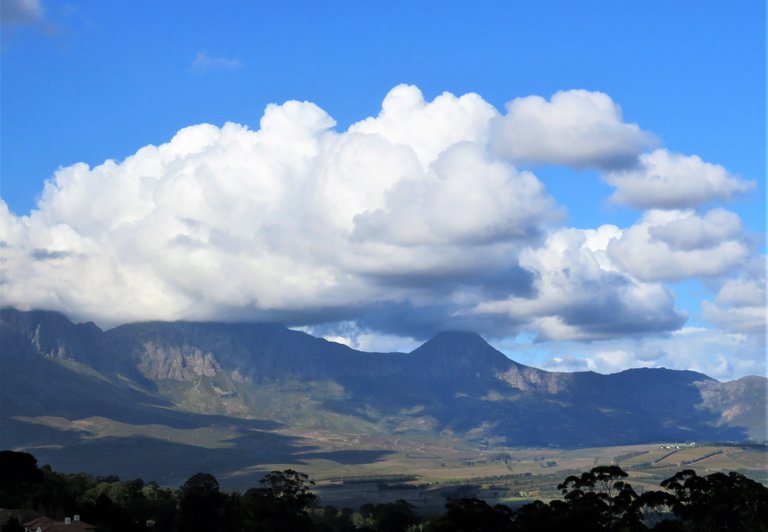 Finally this ocean view that we could see in the distance towards the west.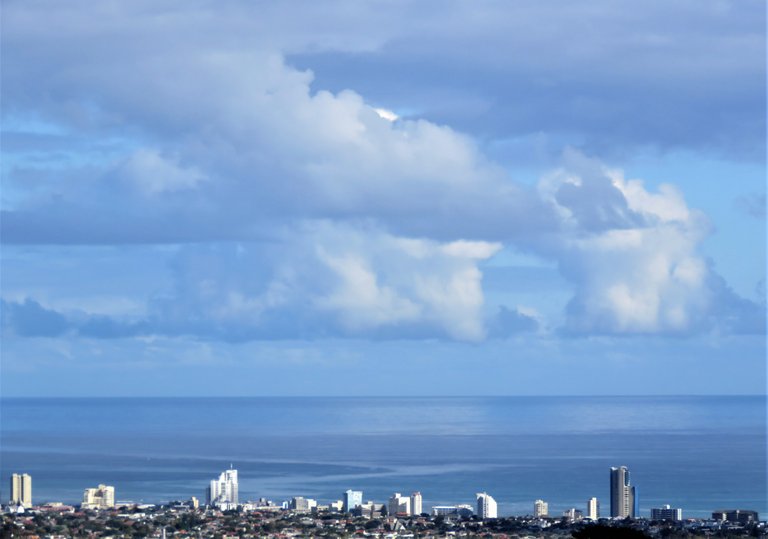 So what? you might say, but my own opinion is that if a person cannot appreciate the beauty all around them, then they are in a bit of trouble.
We live in a short-cut world where everything is expected to be done instantly, but yet every one of the views in this post tell a different story.
Slow down, take your time and enjoy life.
Simple, but true.
And That's All Friends!
Note: All photos are my own and taken with a Canon Powershot SX60HS Bridge camera.
We hope that you have enjoyed the story and the pictures.
Thank you kindly for supporting a post by @papilloncharity