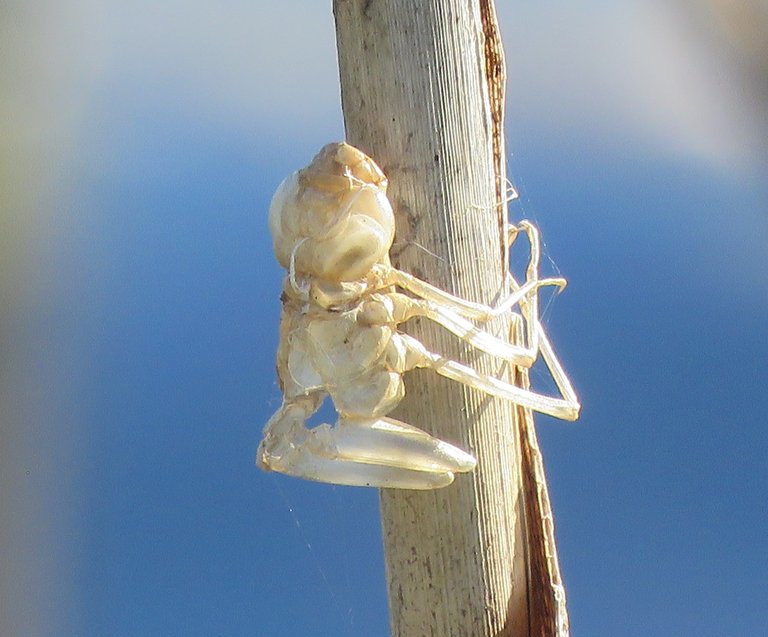 Not just another ordinary dragonfly post, as this one is special. In the first picure is a dragonfly carcass.
Did you know that dragonflies live most of their lives under water, up to 7 years as Nymphs ?
Fossils of very large dragonfly ancestors in the Protodonata are found from 325 million years ago (Mya) in Upper Carboniferous rocks; these had wingspans up to about 750 mm (30 in). About 3,000 extant species are known. Most are tropical, with fewer species in temperate regions. Loss of wetland habitat threatens dragonfly populations around the world. Source
They only live as adults for a couple of months to breed, then they die after the females have laid their eggs.
Here are some amazing pictures for you of these wonderful and beautiful insects.
Plus a bonus as we have some new ones also in here.
This was the dam at the farm and I inspected the reeds that you can see here below. The first picture was taken in the reeds.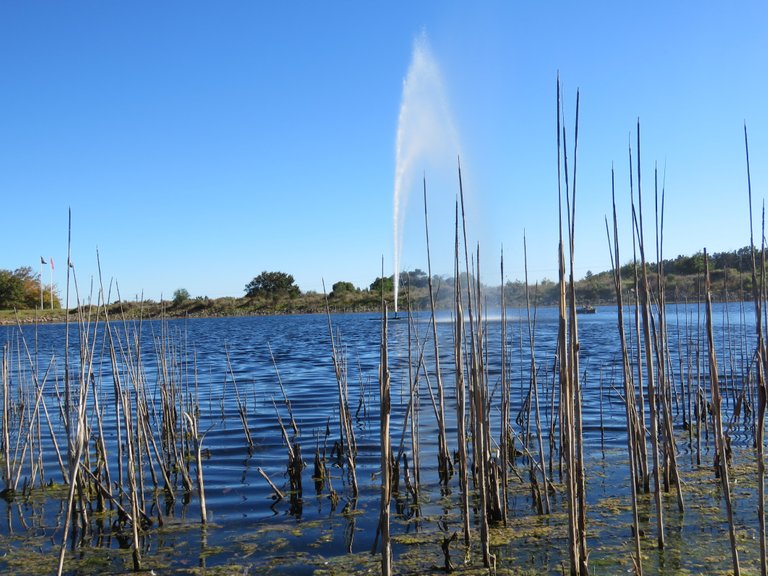 This Red Veined Dropwing peeped at me as I sat down.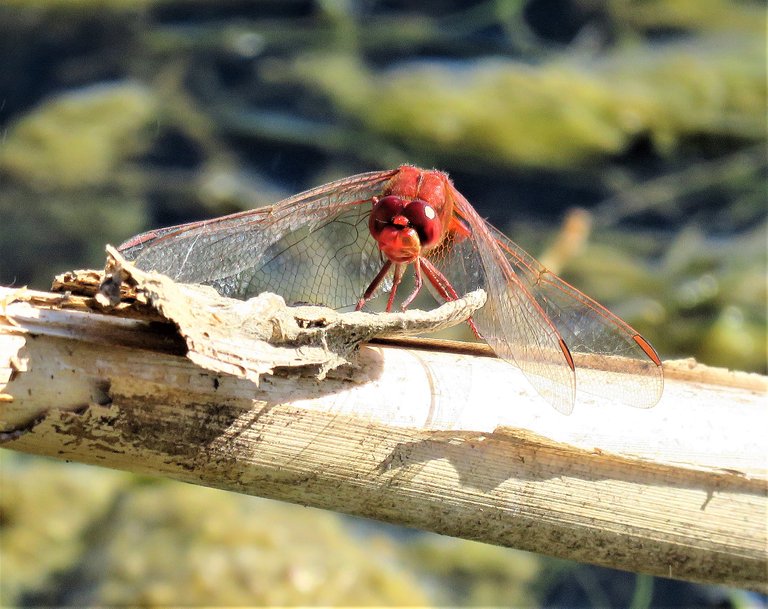 As I said, they live for a limited period to mate and then it is kaput.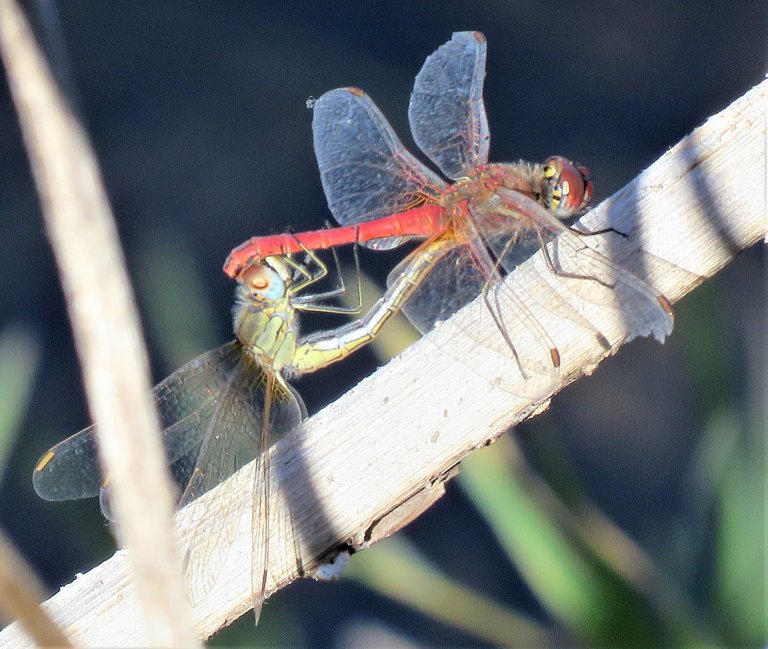 The Bonus!
A pure gold Dragonfly and I have not found the specie name yet.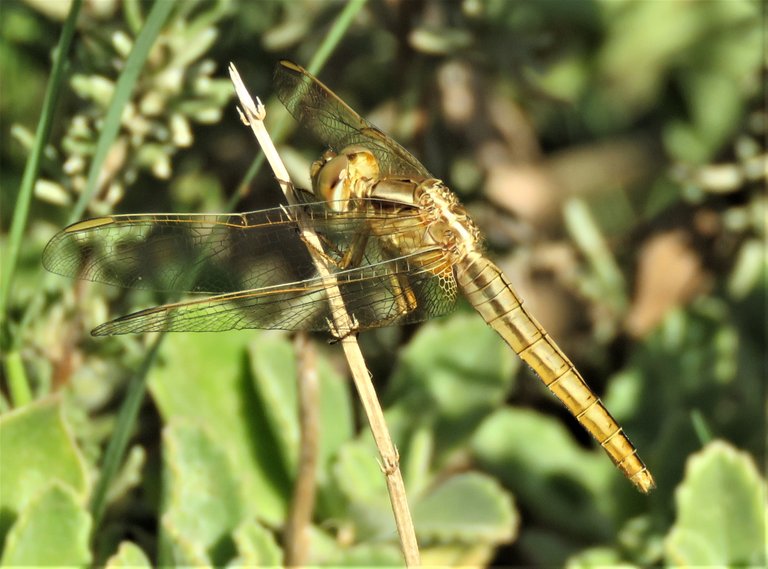 The sun on this guy also made it very difficult to identify him.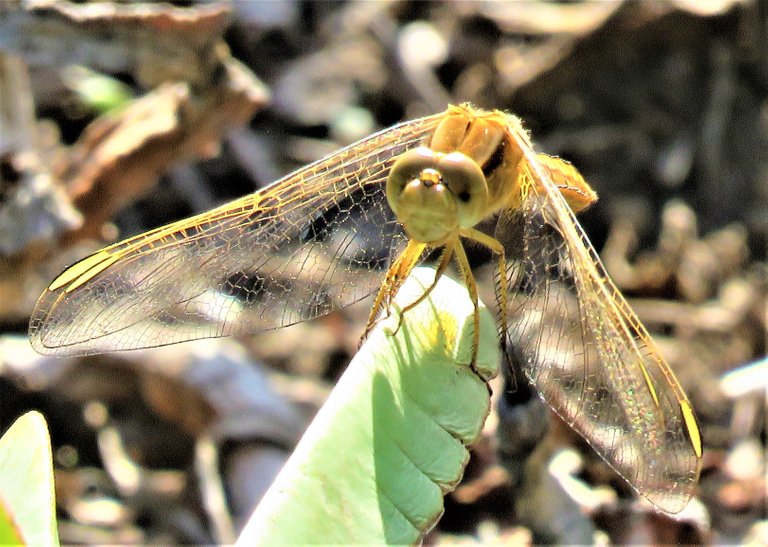 And finally the last two photos are the ultimate for me, as this is a percher, meaning that he can only hang when he lands. (They cannot sit)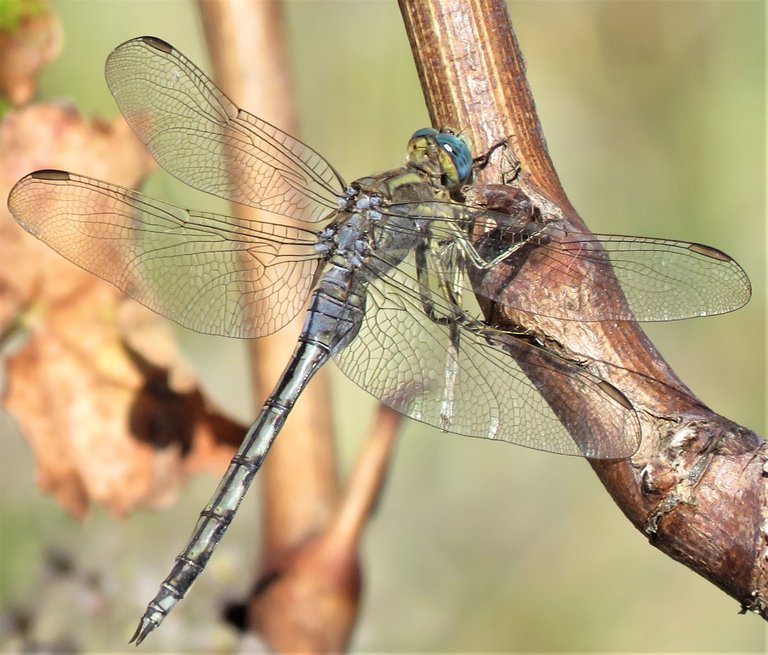 Here's another shot of him and he is not from the Emperor, or the Hawker family.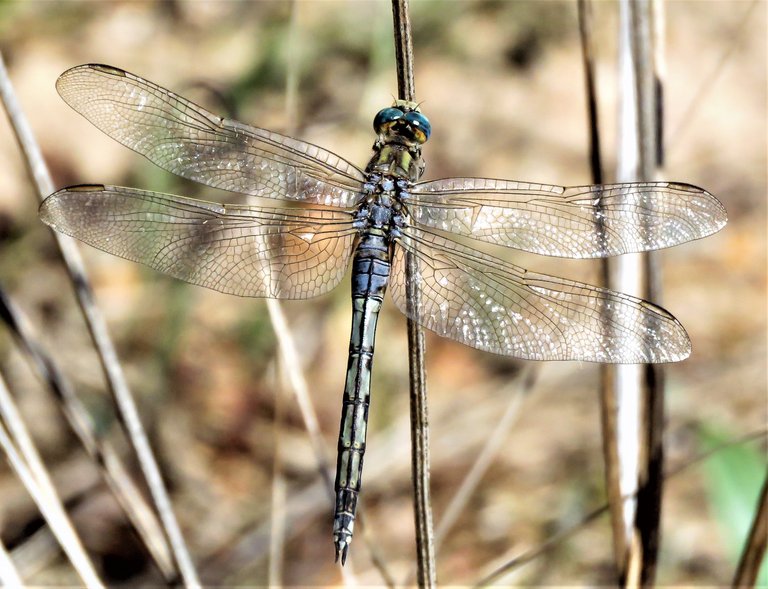 But yes I will do some research to determine the two species above, as it is my first time to see them.
Maybe some of you might know what they are, but I doubt it, as this is South Africa and I don't know if these emigrate. It is winter here now and if they could leave, they would have been gone by now.
You can read and see all about dragonflies Here
And That's All Friends!
Note: All photos are my own and taken with a Canon Powershot SX60HS Bridge camera.
We hope that you have enjoyed the story and the pictures.
Thank you kindly for supporting a post by @papilloncharity