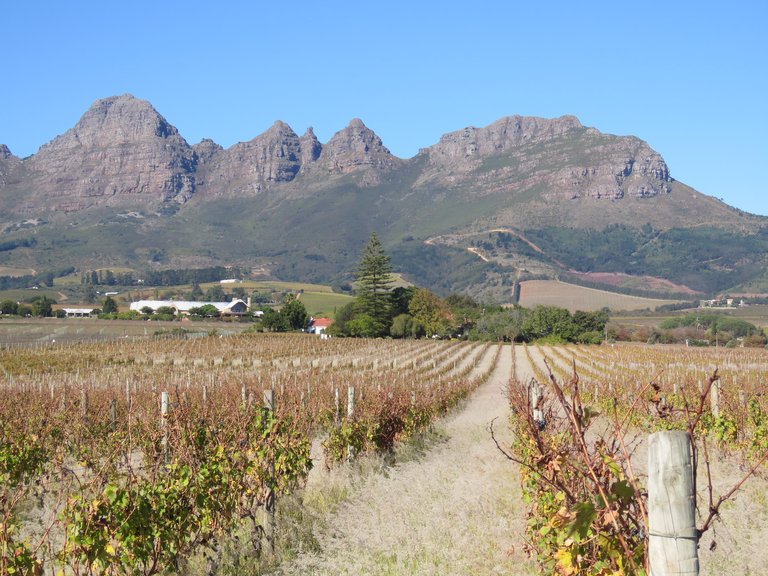 Can you believe that peace lies hidden here in this setting?
The one house called me to tell you his story, as there are a few houses and even a lodge for visitors on the wine farm. But this one house stood out for me and I will show you the reasons in the photos below.
Come and have a look.
Looks almost like any other house, although I loved the open balcony and the big glass upper windows. They were there for a reason.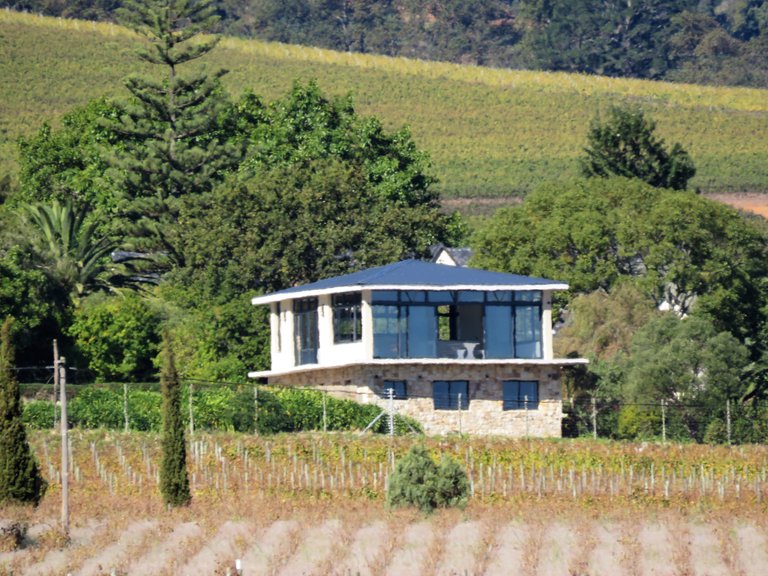 Imagine waking up to this view? No traffic, no people, no shopping centers and only you and nature.

Not good enough for you? Then imagine this view?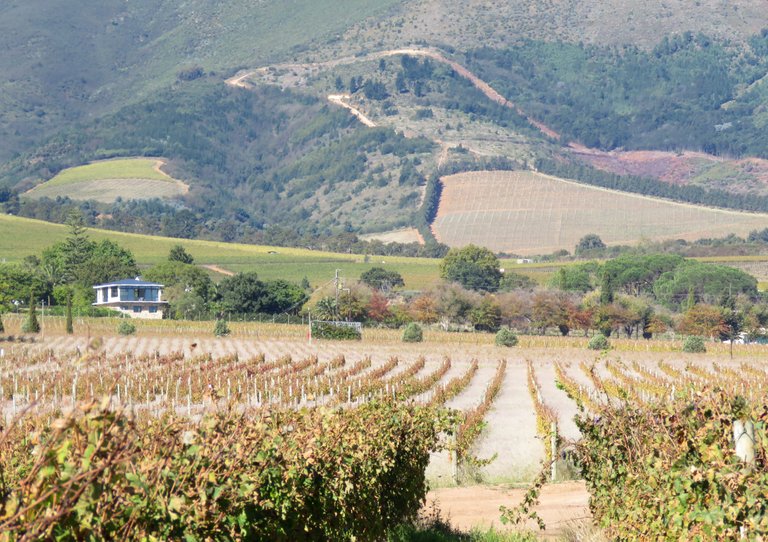 Still not good enough? Then I ask of you, how can you beat this view?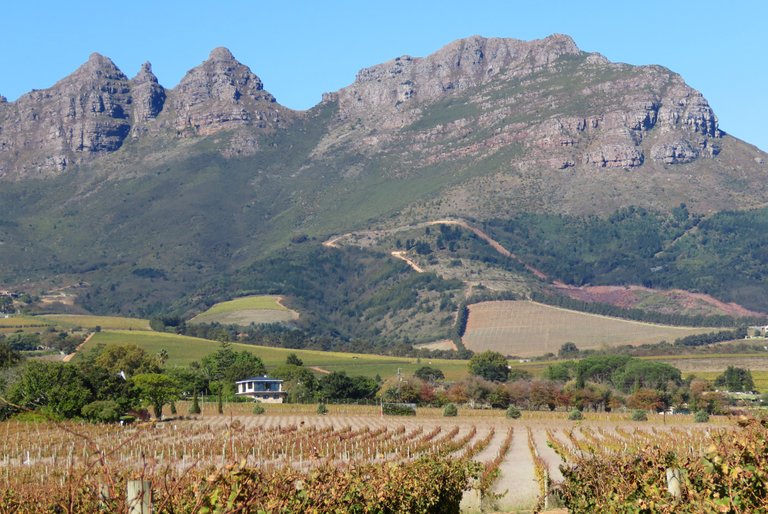 And to beat it all, this is at the main entrance to your house?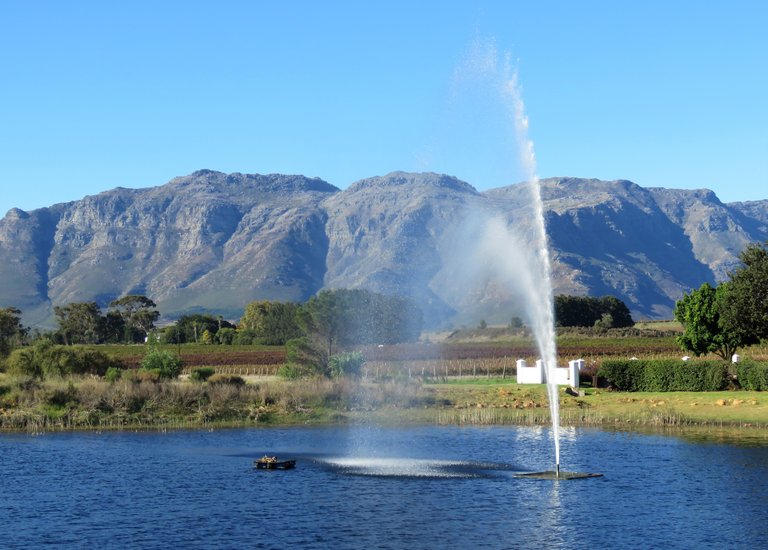 I can agree that we all have different ideas of peace, but my own peace is found in nature and silence. The silence in nature is a different kind, as one can hear birdsong and the whispers of the wind, but it is not a silence that exists in our concrete jungles.
It stirs one to have a deeper look into the self and to discover our real selves. I can tell you that I will be dead happy if I could live here in a tin shack, or a small cabin forever. This is where the real peace of nature can meet with the peace that rests in our hearts.
Just my own thoughts here and what do you think about this?
And That's All Friends!
Note: All photos are my own and taken with a Canon Powershot SX60HS Bridge camera.
We hope that you have enjoyed the story and the pictures.
Thank you kindly for supporting a post by @papilloncharity