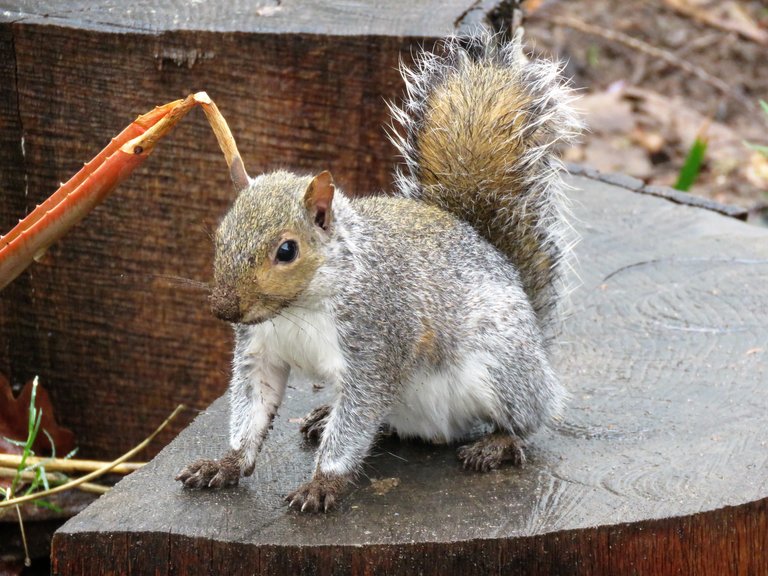 Black muddy feet, mud on her head and a soaking body, but she is at work regardless of the rain.
They don't have umbrellas and they don't have cars with nice warm air conditioning, but they cope with any weather conditions.
Winter is here and it's cold outside, wet and rainy, but the wild animals have to eat and the squirrels have to bury their winter food.
Come and have a look.
This little one had mud streaks across the face from the muddy holes that he digs to bury the nuts.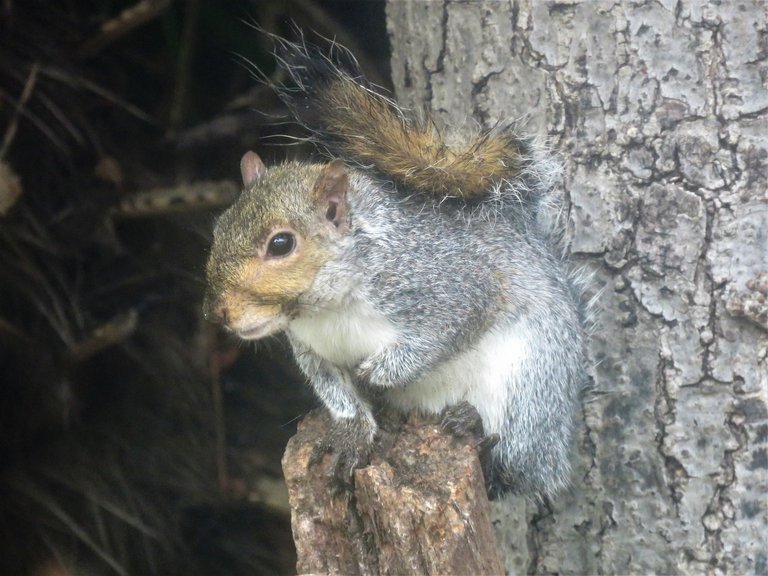 Ah! By now you know little Jesse and she really looked drenched and muddy here at my study window.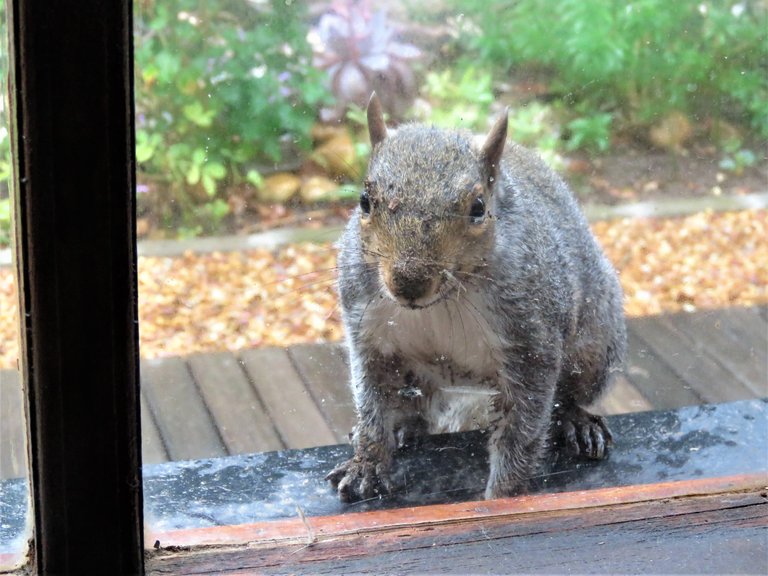 A very wet ringneck here on the feeding bucket of the Egyptian geese.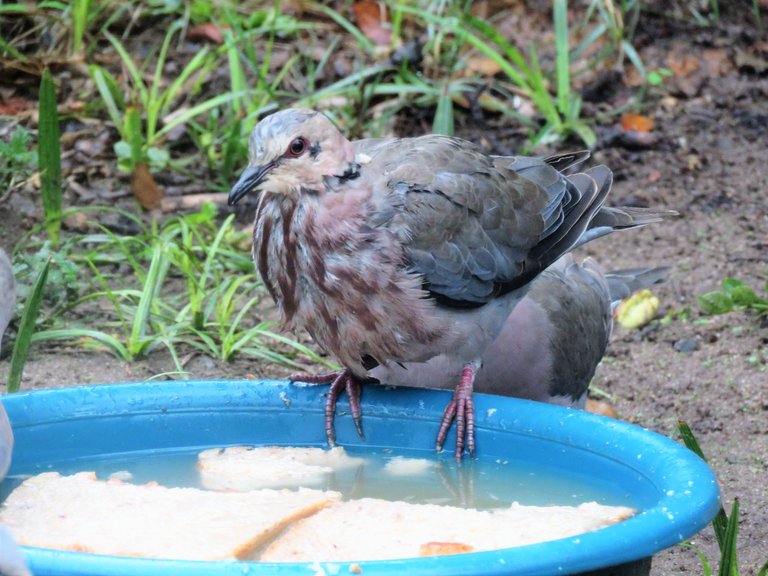 Harry arrived to eat and his back also had raindrops on it.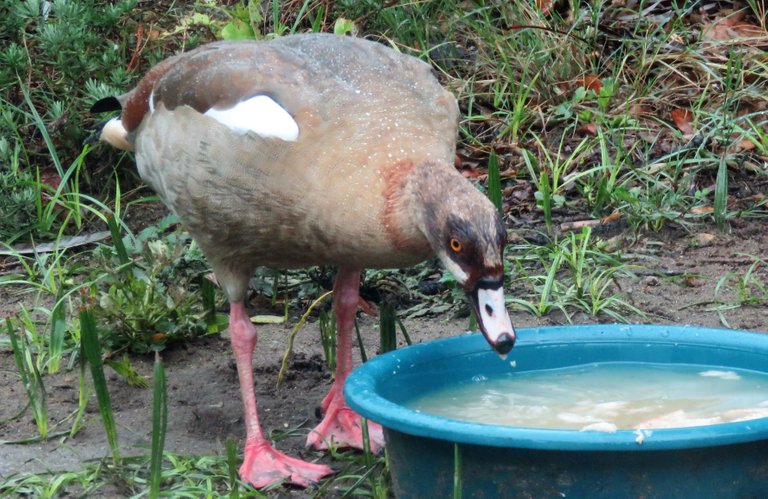 It was a clear and bright morning after the rain but in the afternoon today the clouds closed in again.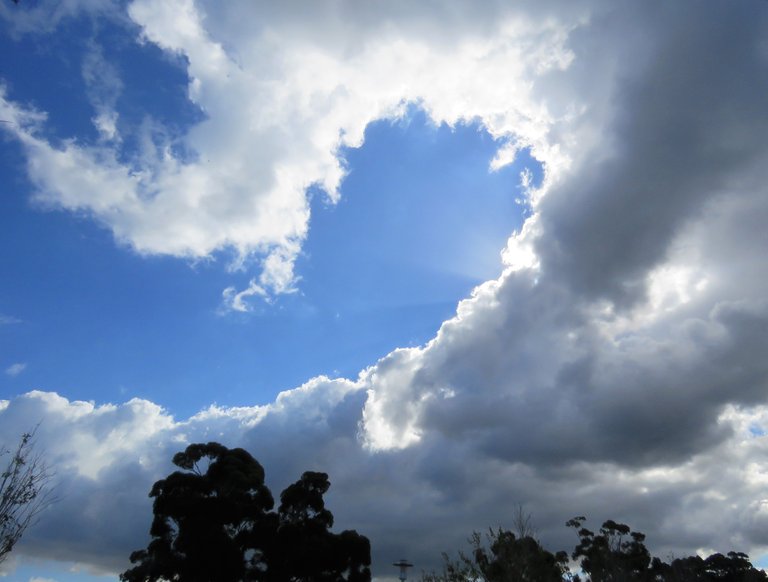 Not very enjoyable conditions for the little ones, but thankfully they have all learned how to cope with the weather conditions. We popped out this morning to get more bags of nuts and the special wildlife bread for the birds. The next few months will be very wet and cold, but we are sure that they will all make it through.
Just very tough going for them.
And That's All Friends!
Note: All photos are my own and taken with a Canon Powershot SX60HS Bridge camera.
We hope that you have enjoyed the story and the pictures.
Thank you kindly for supporting a post by @papilloncharity
URGENT ANNOUNCEMENT TO ALL #SILVERBLOGGERS:
A humble request, OCD has placed #silverbloggers on a one month incubation period; dependent upon the engagement, posting and growth in #silverbloggers.
May we ask of all members to support this community by posting and engaging with others in our community.
Please pass this notice on to others, as it is to everyone's benefit and invite friends who you believe would fit into #silverbloggers - https://peakd.com/c/hive-106316/created.