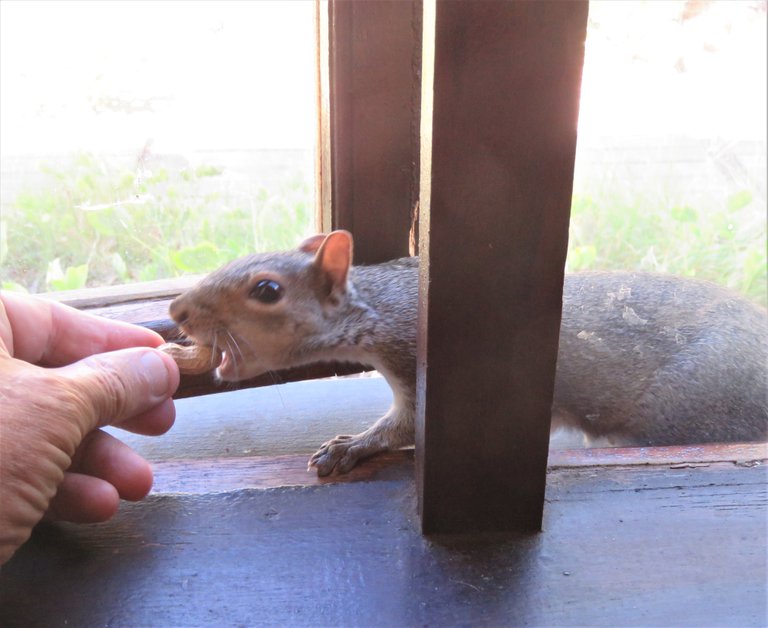 A Happy Friday to all. Winter is now here and the summer feeding for the squirrels is officially over.
So their favorite winter stocks needed to be investigated and Marian has lustily as usual started to collect the winter stocks.
Today she went out into the garden to check if the squirrels will be happy with the food.
Let's have a look.
Here you can see some of the acorns that she has collected and there are a few bags of the stuff in our store.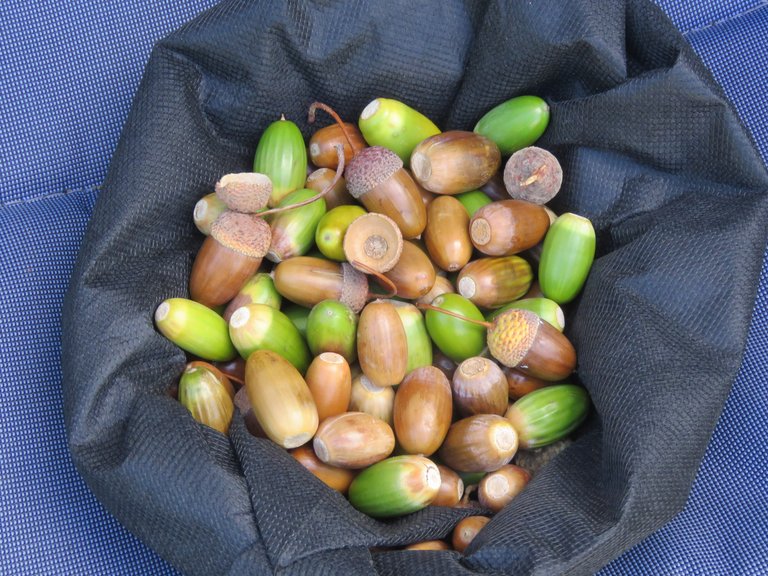 So now for the test with this little youngster. Marian sang her usual song.
"Tsu, tsu, tsu, come and see by mommy", but he looked very dubious.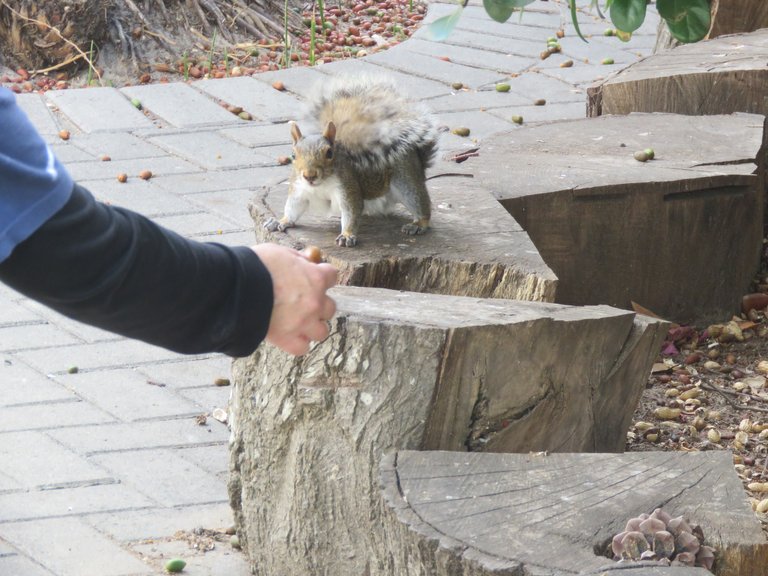 "What's that?", "doesn't look like a peanut to me?"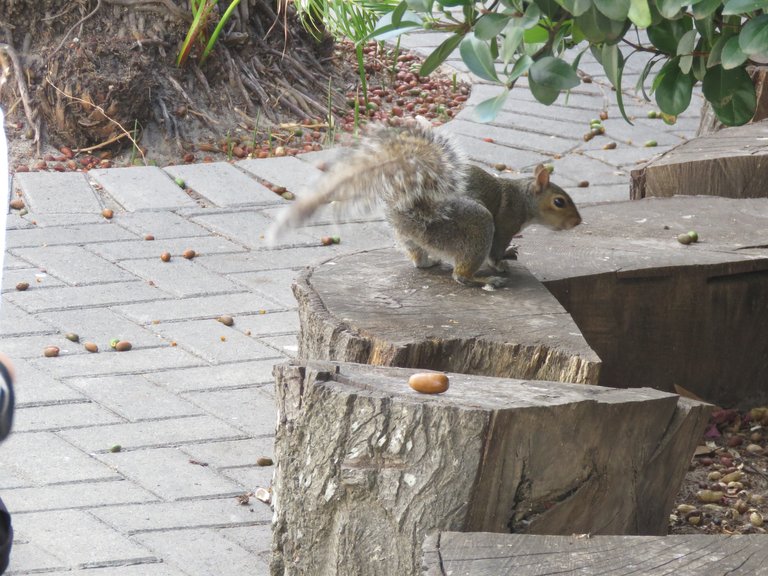 "Wait" "Let me have a look, as maybe I can eat it"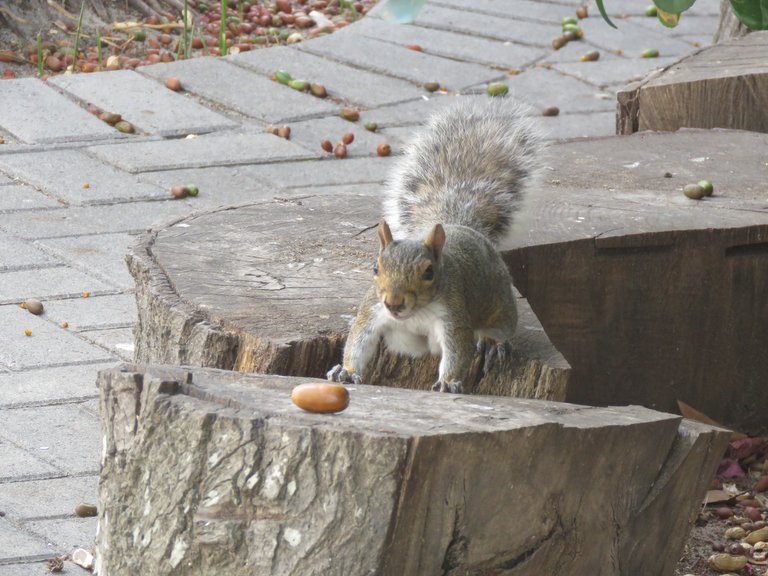 "Doesn't smell too bad and maybe it's some nice cake?"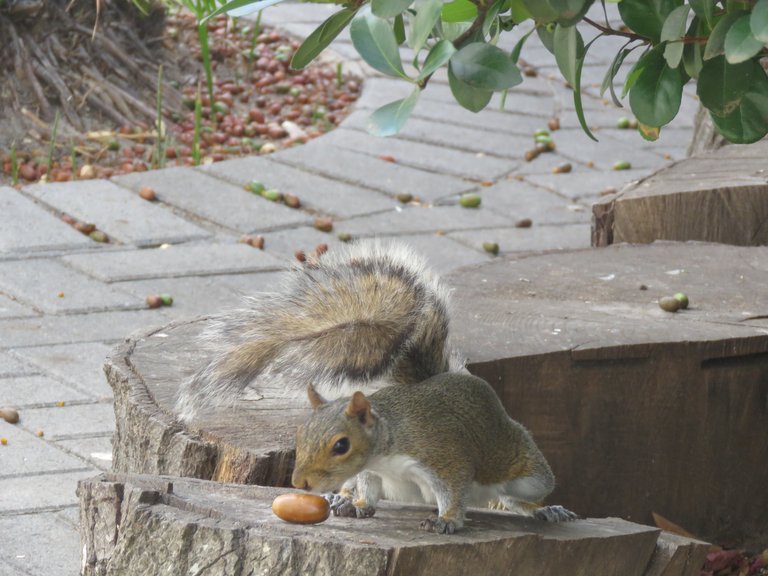 "Okay, let me go and give this funny thing a try"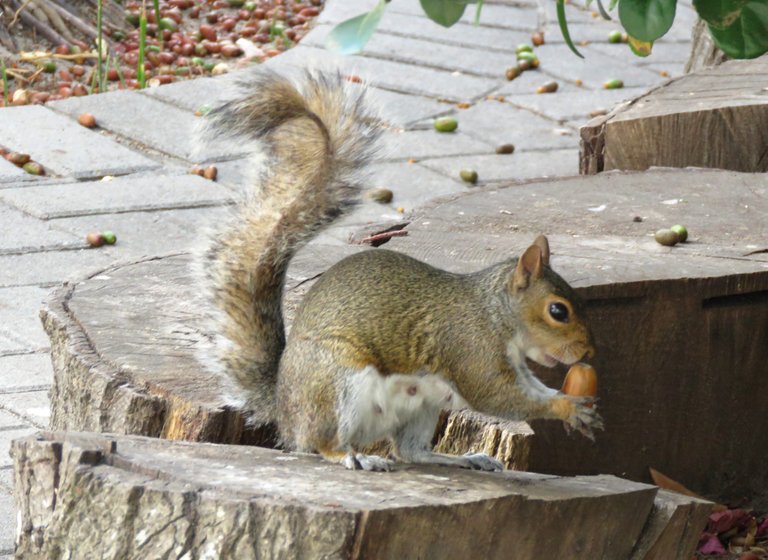 Mission accomplished and this will be their staple diet during the winter period, as the acorn nut oils are very good for their health. We had 6 young squirrels, but there are only 5 here now, so one has either been taken by a raptor, or hopefully he has departed to live elsewhere.
Such is the squirrel life here.
And That's All Friends!
Note: All photos are my own and taken with a Canon Powershot SWX60HS Bridge camera.
We hope that you have enjoyed the story and the pictures.
Thank you kindly for supporting a post by @papilloncharity