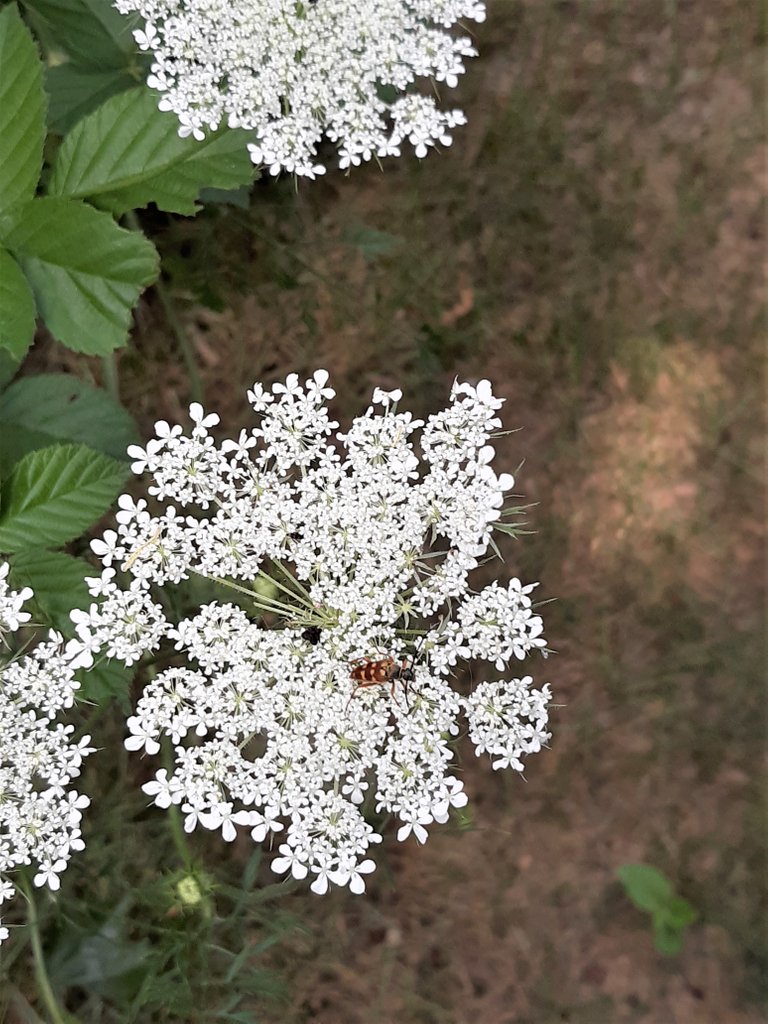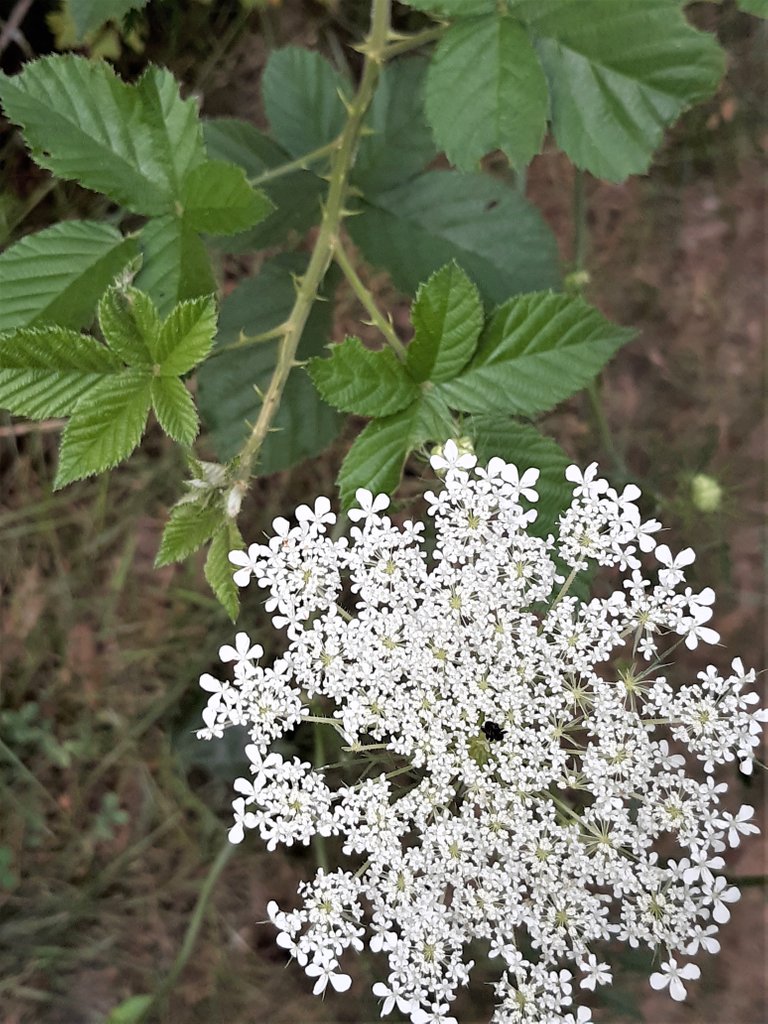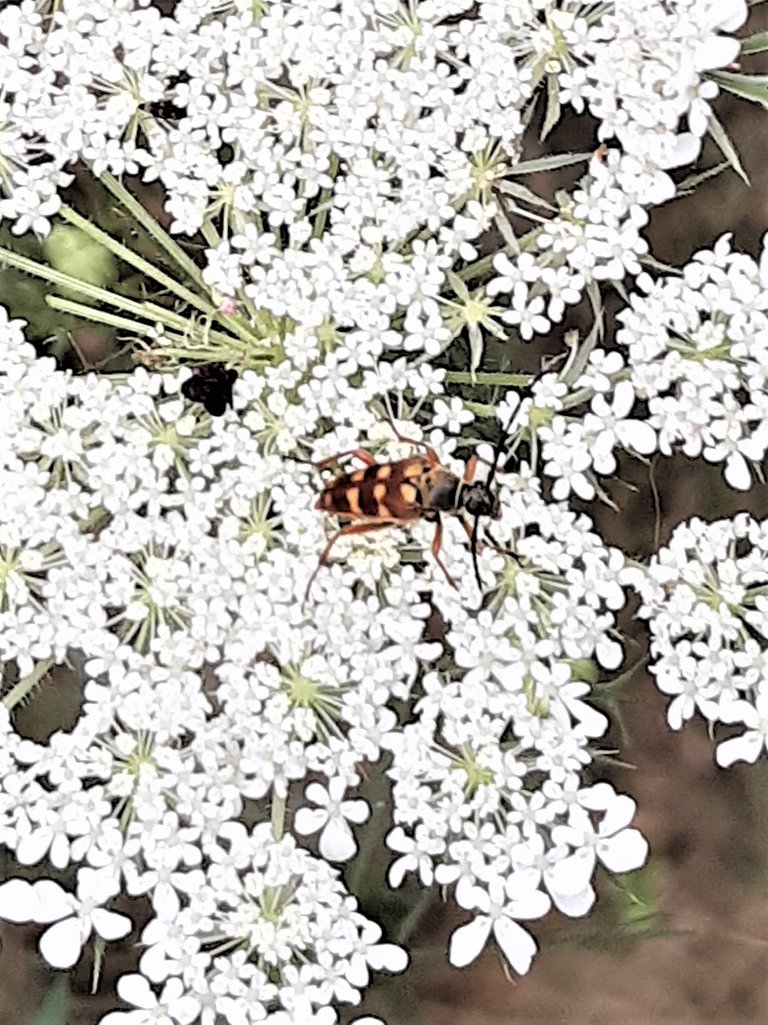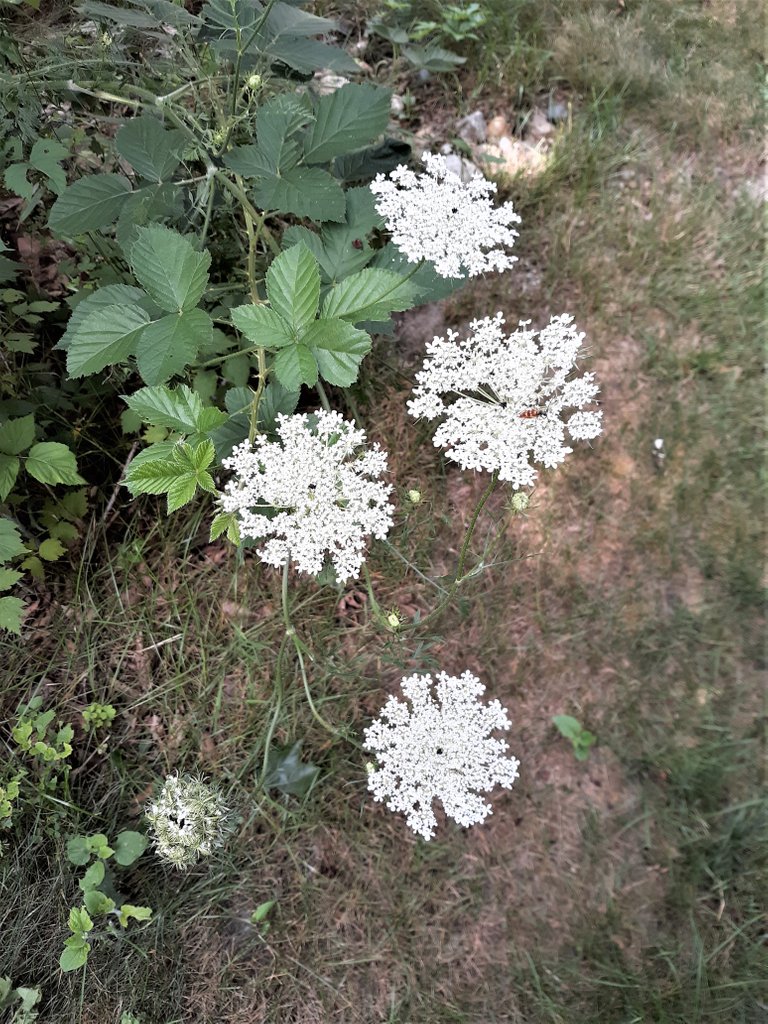 Also known as Wild Carrot, originally from Europe... Considered an invasive plant in most places.
Has attractive flat white flowers the size of a human hands palm...There is a single black colored floret in the center...
Named after Queen Anne of England who was an expert lace maker...
The root while young is edible like the cultivated carrot. Flowers also can be battered and fried...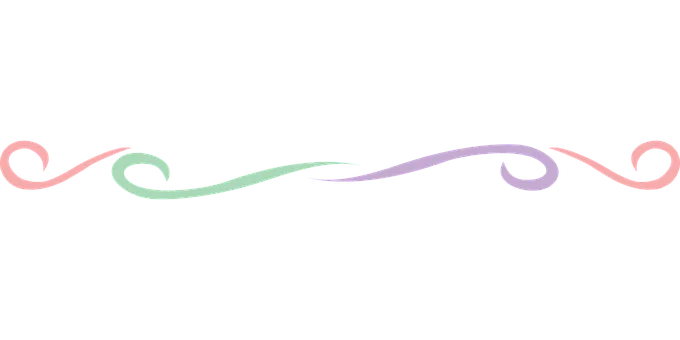 Poison Hemlock ... image taken from ...duckduckgo,com ... images...
Caution should be taken in mistaking Queen Anne's Lace with Poison Hemlock... Which looks quite similar and is found in most of the Us states and Canada...
Small amounts of Poison Hemlock will give a fatal dose to both humans and horses...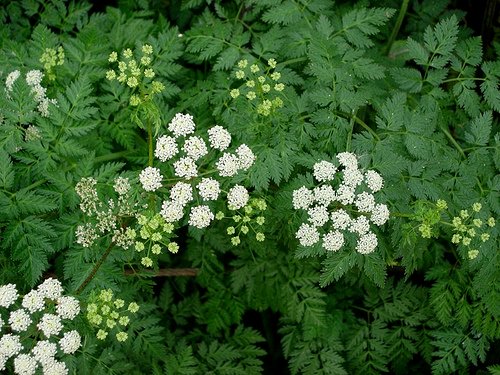 info ... https://www.gardeningknowhow.com/ornamental/flowers/queen-annes-lace/queen-annes-lace-plant.htm
wikipedia