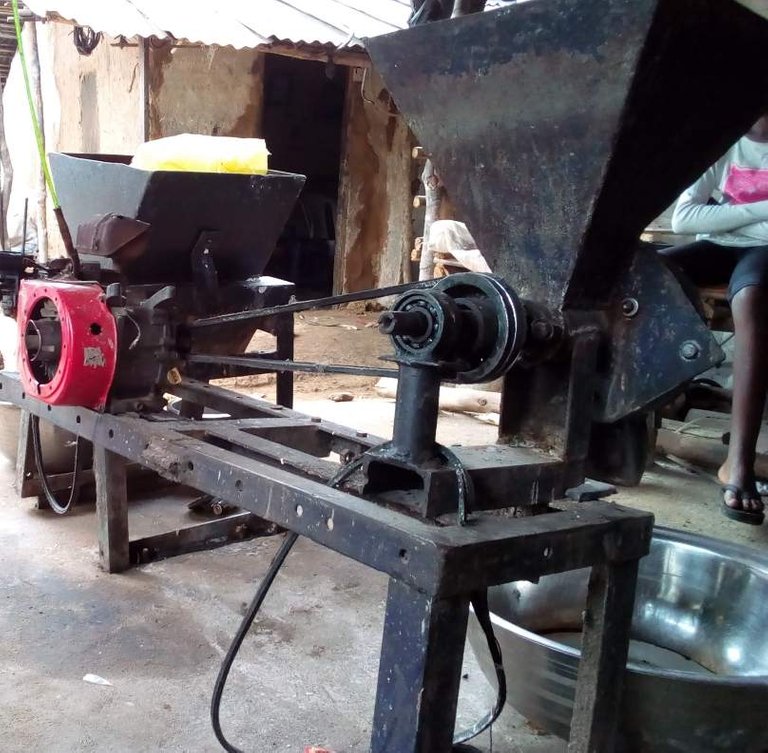 Yeah I actually went to a local grinding mill today.
Its really been long I went visiting there.
I actually strolled down with my younger sister since I was less busy.
We went to grind beans in other to use it to prepare a local food we call moi-moi, which can be used to sip garri, drink pap(ogi), eat rice and other delicacies.
So I decided to take some shot of the machine used.
The grinding machine are of different types, the one for grinding only dry stuffs like dry soya beans, millet, wheat etc, another for grinding cassava and another for grinding wet stuff like beans, maize, soya beans etc.
Its really a nice business one can go into bearing in mind the risk.
Steps on preparing it.
Separate the chaff from the beans, there after soak it in the water.
Wash the beans by separating the peels from brans seed.
After Washing it well, you wash a rubber, then pour the beans into the rubber.
Add all the condiment you want, like pepper, tatachi, onions, crayfish, etc. Then take it to the grinding mill to be grinded.
The grinding mill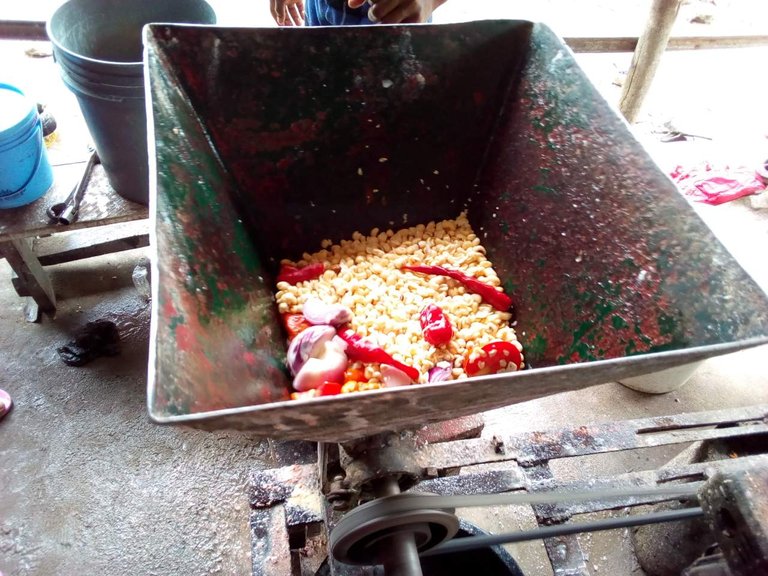 The beans poured into the grinding machine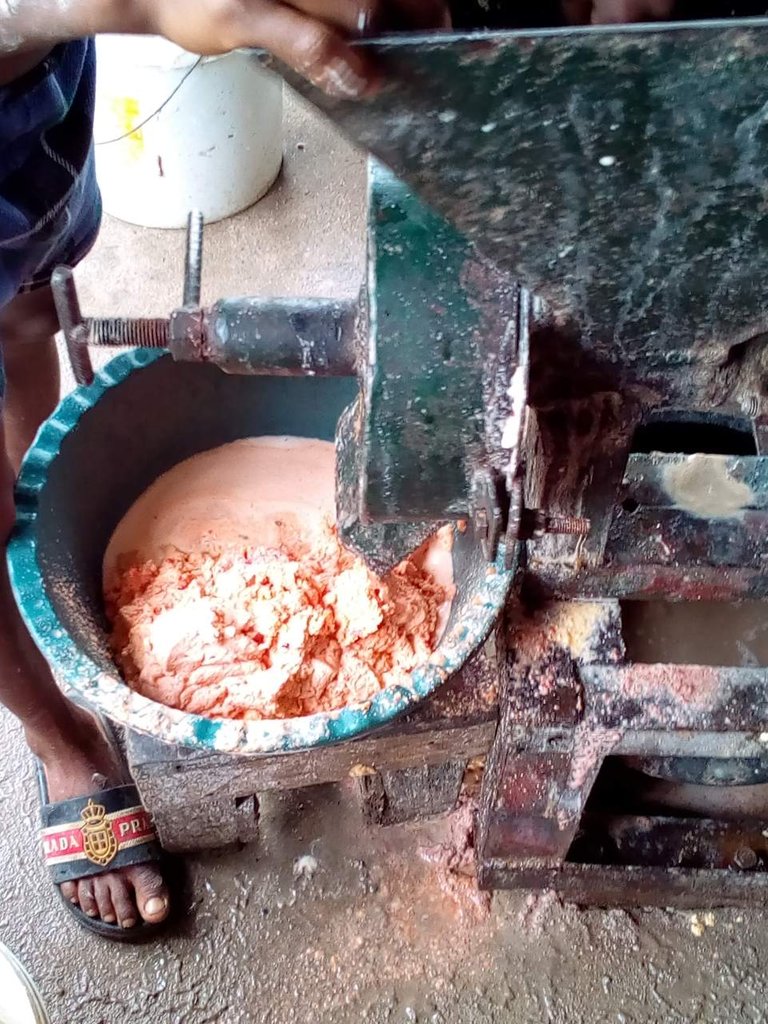 The beans when grind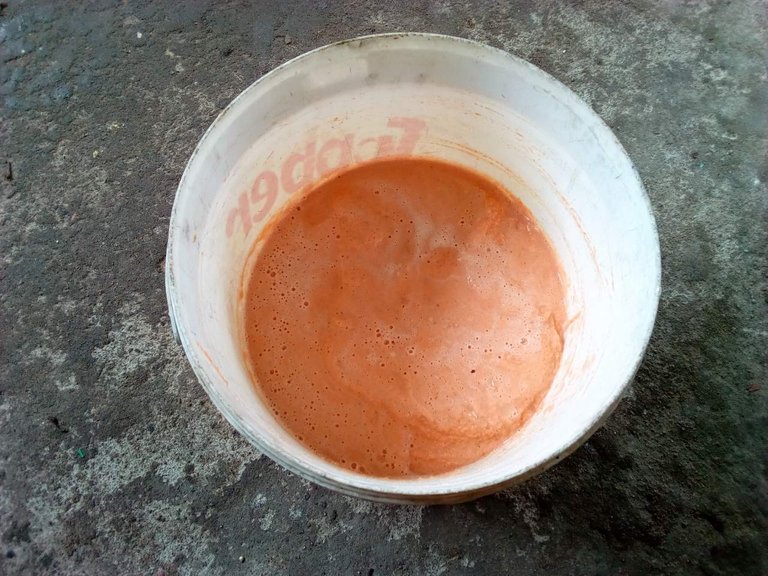 The beans after grinding
When you are back you then add little warm water, your maggi, salt, groundnut oil, biscuit bone, fish, tomato but it's optional, and other condiment to spice it up.
After you then pour it into small containers or polythene bag depending on what you have or what you want to use. Some people use leave, there are special kinds of leaves used for it over here in Nigeria.
Keep it on the fire, watch it till it done.
Boom your moi-moi is ready to serve.
Thank me later✌✌✌✌
I am
glotokens.
Thanks for stopping by.
Posted using Partiko Android