.


.
So love the different colors that leaves have.
Especially in autumn, when they drastically change.
This one is from the Patterns section of my Happy Coloring app
Hope you like it.
Cheers
A
Quote of the day:
If you can't fly run,
If you can't run walk,
If you can't walk crawl
But, whatever you do,
don't lose sight of your goal
and don't let anyone or
anything stop you.
M. L. King
.
.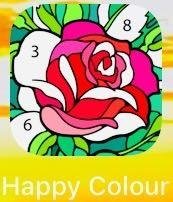 Reference app