.

.
This one is from the Patterns section of my Happy Coloring app
I like Patterns a lot, especially when they give me nice and
bright colors to do it with.
This one turned out fantastic...
Don't you think?
Cheers
A
Quote of the day:
Don't worry about what other people think of you.
There will always be people who would like to see
you fail just because they never succeeded.
Paiute.com
.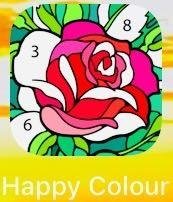 Reference app