.


.
And here's one from the Patterns section of my Happy Coloring app.
I wish they'd given me a shade of purple instead of so many blues,
though it didn't turn out too bad.
Cheers
A
Quote of the day:
A weed is but an
unloved flower
E. Wilcox
.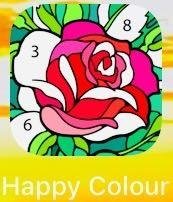 Reference app