.


.
This one is from the Fantasy section of my Happy Coloring app
Not sure what type of creature it's supposed to be but
Turned out nice nonetheless.
Hope you like it.
Cheers
A
Quote of the day:
There comes a time when you need
to stop crossing oceans for people
who wouldn't even jump puddles
for you.
Wordpress.com
.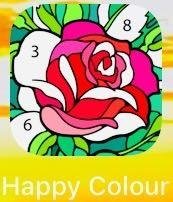 Reference app