.


.
This beautiful flower vase is from the Flower section of my Happy Coloring app
I'm so happy they gave me nice strong colors to do this one.
Just love the end product and hope you like it too.
Cheers
A
Quote of the day:
The art of life is a constant
readjusting of our surroundings.
K. Okakura
.
.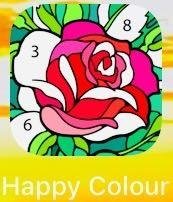 Reference app