Dang farmers, always so needy when it comes to water. It's not like it's pushing 100F outside or anything and it's the growing season :wink:wink Well like the saying goes, Food Grows Where Water Flows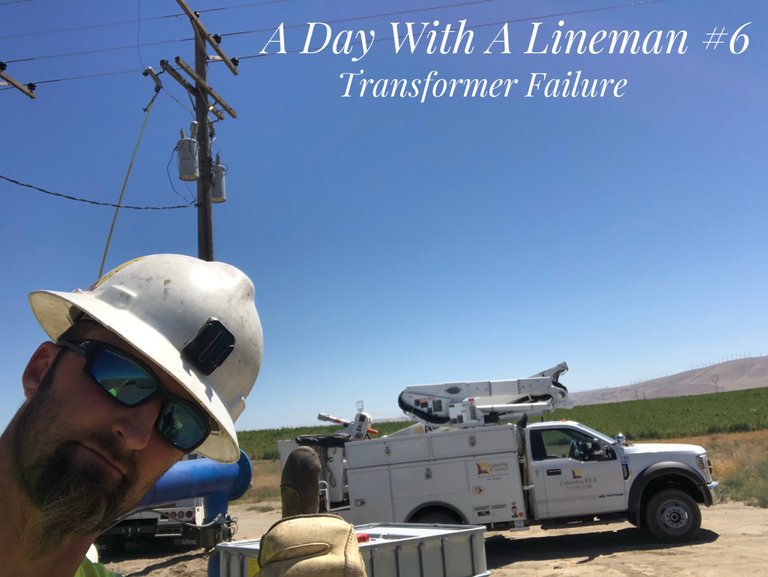 This time of year is when our electrical grid gets tested and stressed the most. Homeowners have their air conditioners running non-stop to keep their houses cool in the 100F heat. The farmers are running their pumps 2-4-7 to keep that moisture content in the ground and their plants alive. That amount is extra continuous load being put on the grid from these few things can expose any weak points or worn out equipment on the line. Then you add the outside temps being 100F and you just stressed the system even more. Summertime is when we see transformers fail the most.
4 days prior this transformer took a hit when a birdie committed suicide. The fuse blew, we refused it and the pump was up and running again. Well I think that hit may have been it's last. I get a call this morning, 4 days later, about the same pump being down. The farmer said it has a black mark on the side. I'm thinking it is probably the arc mark from the suicidal birdie Days prior. Upon arrival and a quick wipe of my finger I knew this transformer wasn't even worth testing.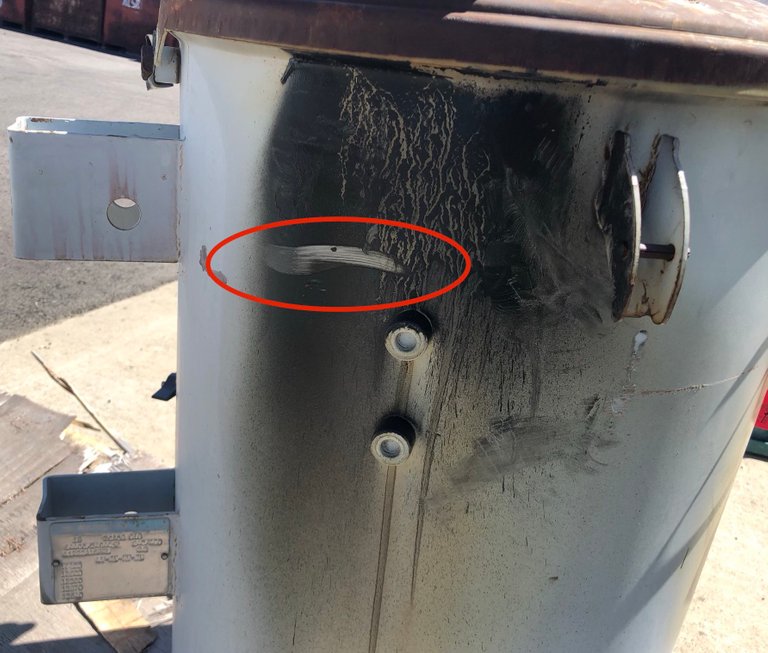 Photo was taken at the yard, no time to take photos when the farmer needs his water ASAP
That is burnt oil that spewed out of the top of it. That sucker must have gotten nice and hot inside there due to an internal fault. The smell of burn mineral oil isn't the best smell in the world. Which is why I am glad the oil didn't spray all over the place. It did spit a little more out the other side but it wasn't too messy.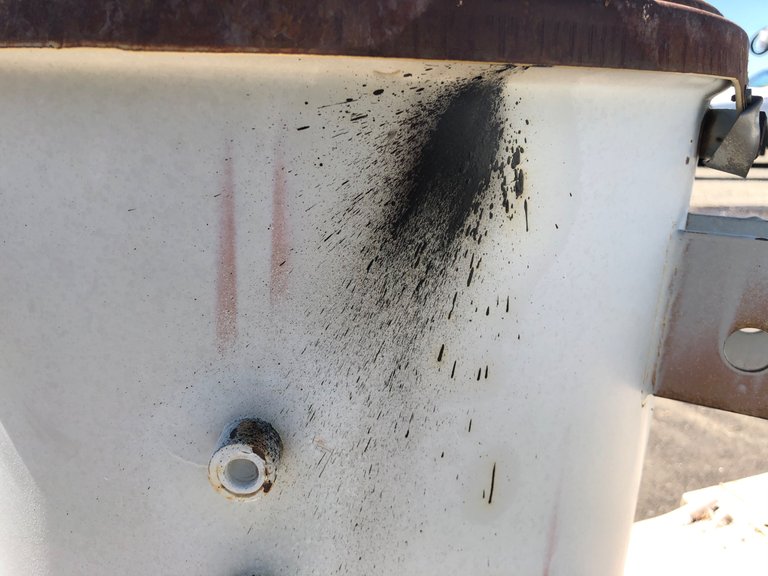 So I call in some reinforcements to get these transformers changed out and this pump back up and running. My attitude is this; Go ahead and change them both while you are there, that way you won't have any problems anytime soon... hopefully.
After going to the nearby service center and discovering that their Linetruck was in the shop getting fixed and they didn't have a bigger bucket with a material handler jib on it. So how in the world am I going to get these 2 transformers changed out quickly. Then I remembered their new little bucket has outriggers and a material handler.... perfect!!!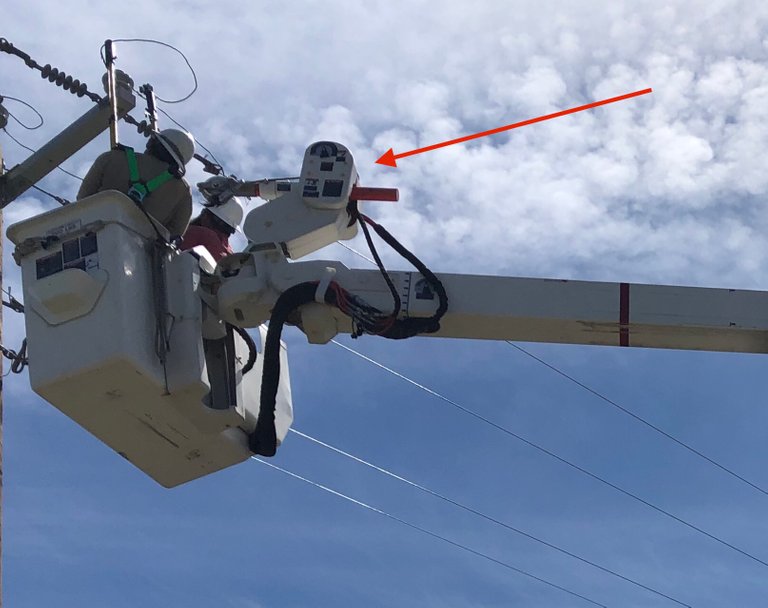 So I stuffed 2-transformers in the belly of their truck and stole it for a while. (The belly is the space between the tool bins or the bed) Those guys were all on vacation anyway and I had a guy coming from another area to help. The timing worked out pretty good, being that I only had to wait about 15 minutes for him to arrive.
With the farmer standing below watching us change out these transformers, we kept the loud-mouth Lineman talk to a minimum and made quick work of change out these transformers. We replaced some wire that was missing it's insulation also. With a few up and downs of the bucket we were done and ready to energize.
Perfect Timing... see the Hotstick in the background closing the last fuse in?
Voltage is good and the farmer gets started with his steps to fire up his pump. These 2 new transformers shouldn't give him any issues for a long time... that is if we can keep the dang birds away.

Talk about perfect timing!! When I left for work I had just got the Green Mountain pellet grill fired up and ready to smoke some salmon. But.... I didn't put it on!!! So I shot Mama-Splatts a text message and she tossed those tasty morsels on the grill to smoke while I was working. Now look what I came home to...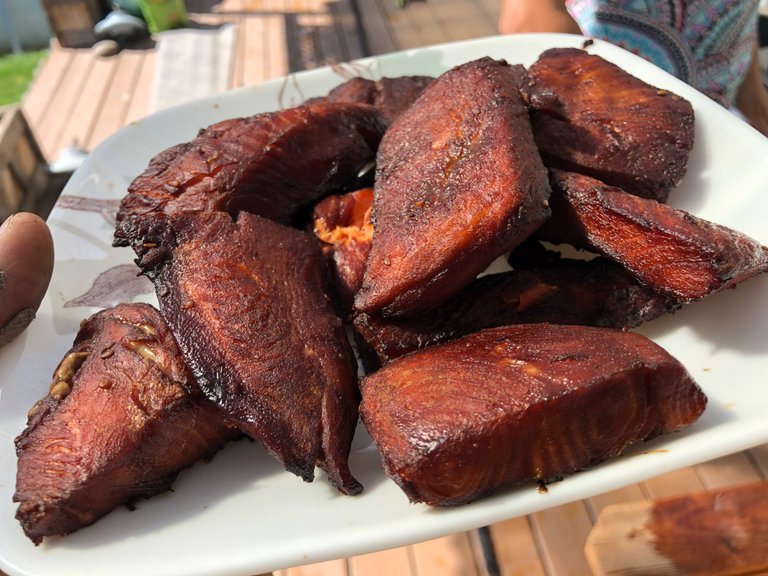 DANG!!
Then I turned around and....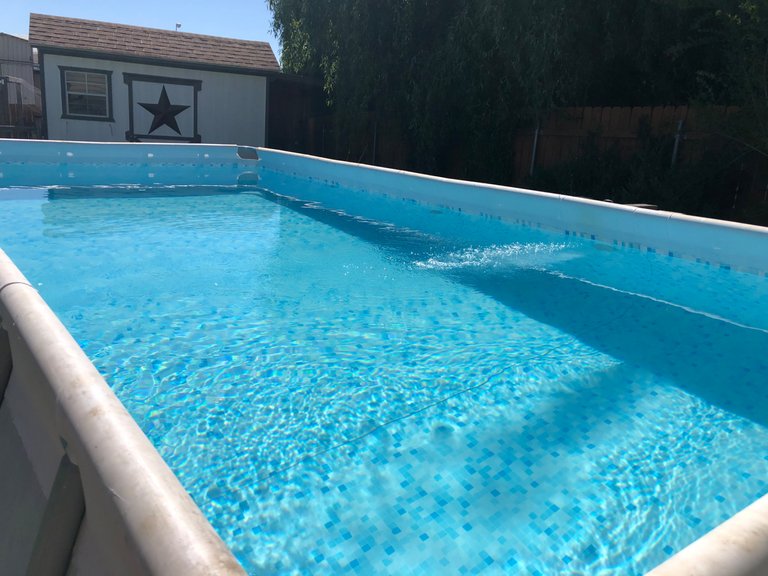 DANG!
I better take a dip in there and cool off
Until Next Time...



Hive On
and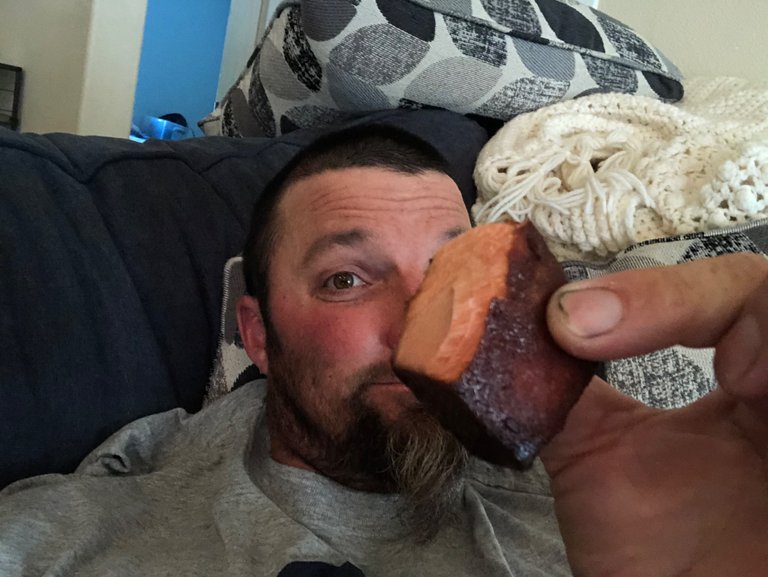 A Comfy Couch
And
Some Smoked Salmon
Is just what this
Lineman Needs