My Actifit Report Card: November 26 2019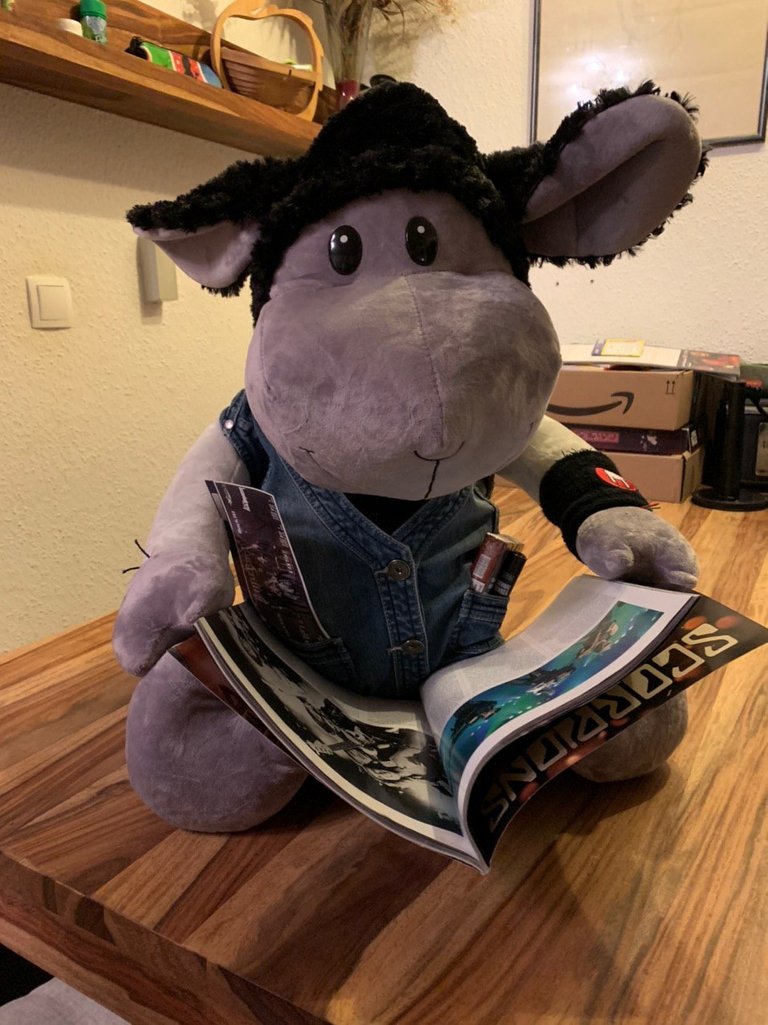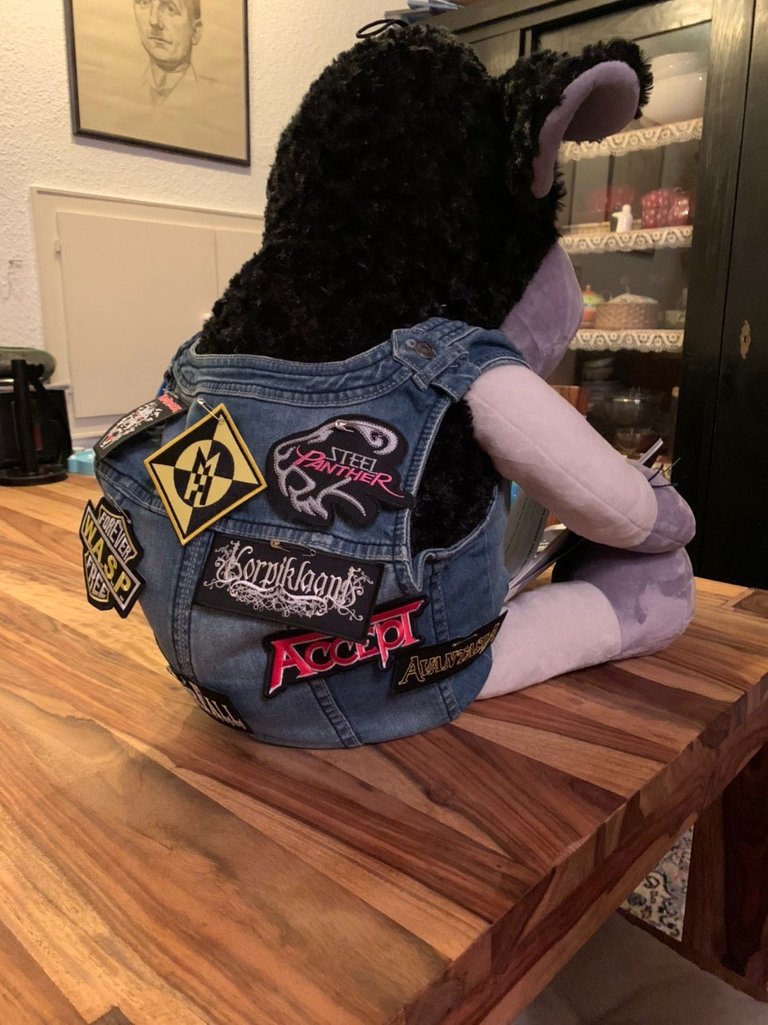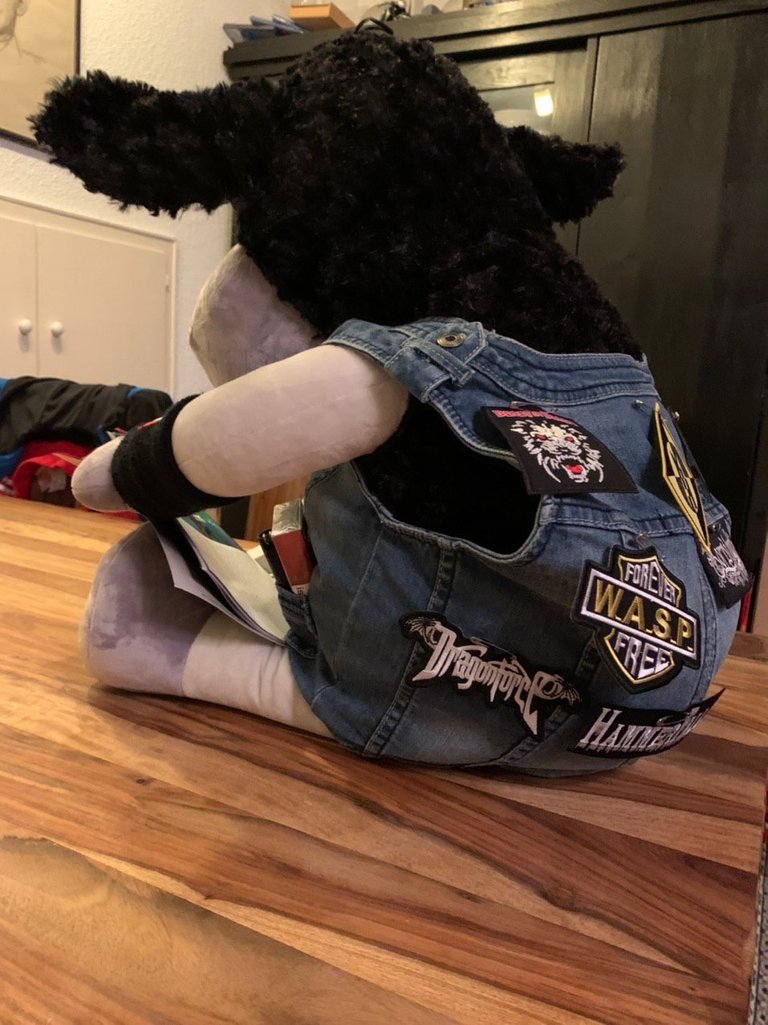 Thedevilsbride Actifit-Blog

[DE]Täglicher Report
Endlich Geburtstag!!!
Nach vielen vielen Stunden, die ich äußerst ungeduldig gewartet habe, durfte ich endlich um kurz nach Mitternacht mein Geschenk überreichen 😊 ich liebe es ihn zu beschenken und normalerweise bekommt er immer drei Geschenke. Eines etwa einen Monat vor seinem Geburtstag, das zweite dann 1-2 Wochen vorher und das dritte dann an seinem Geburtstag selbst. Das liegt daran, dass ich immer so begeistert bin und weiß wie er sich über das jeweilige Geschenk freuen wird, dass ich es irgendwann nicht mehr aushalte weiter zu warten und es ihm einfach geben muss 😝
Der einzige Nachteil an der Sache ist, dass ich ja dann kein Geschenk mehr für seinen eigentlichen Geburtstag habe und ein neues besorgen muss 😆😆😆
Aber dieses Jahr war alles anders:
Dieses Jahr MUSSTE ich ihm vor seinem Geburtstag sagen was er bekommt, da er sich dafür Urlaub nehmen musste. Er hat von mir 2 Karten für Battlebeast bekommen, die im Dezember in Augsburg ein Konzert geben. Nachdem er also wieder einmal sein Geschenk VOR seinem Geburtstag bekommen hatte, musste ich mir was einfallen lassen. Da kam mir sein Vorhaben, sich eine Metal-Kutte machen zu wollen, sehr gelegen. Ich habe also im Internet alles an patches zusammengesammelt was ich so gefunden habe. Aber die jetzt einzeln verpacken und ihm einfach so geben fand ich auch irgendwie doof. Im Endeffekt wurde es jetzt ein schwarzes Metal-Schaf, das er bekommen hat. Standesgemäß in Kutte, mit Zigaretten und Konzertkarten in der Tasche und ne Metal-Zeitschrift lesend 😁
Und ja, er hat sich gefreut 😉
[EN]Daily Report
Finally birthday!!!
After many hours, which I have waited extremely impatiently, I was finally allowed to hand over my present shortly after midnight 😊 I love to give him presents and normally he always gets three presents. One about one month before his birthday, the second then 1-2 weeks before and the third then on his birthday itself. That is because I am always so inspired and know how he will be pleased about the respective gift, that I do not endure it any longer to wait and it to him simply must give 😝
The only disadvantage of the thing is that I don't have a present for his birthday anymore and have to get a new one 😆😆😆😆
But this year everything was different:
This year I HAVE to tell him what he's getting before his birthday, because he had to take a vacation. He got 2 tickets for Battlebeast from me, which will give a concert in Augsburg in December. So after he got his present BEFORE his birthday, I had to think of something. Then his plan to make a metal cut-off came in handy. So I collected all the patches I found on the internet. But I found them to be stupid, too, to pack them one by one and just give them to him. In the end it became a black metal sheep he got. Benefitting it's social standards in a denim cut-off with cigarettes and concert tickets in his pocket and reading a metal magazine 😁
And yes, he was happy 😉
---
---
Projekte von meinem Göttergatten
---
(Deu) Unterstützt das Projekt von @driveforkids, die Kinder können es gebrauchen. Auch wenn es nur kleine Dinge sind, die Masse machts. Wir sammeln alles.
Wenn Ihr Papier habt, Stifte, Bücher, welche Ihr nicht mehr braucht, wendet euch im Discord an @backinblackdevil.... gern nehme ich solche Dinge entgegen um damit andere Kinder die es nötig haben eine Freude zu machen.
(ENG) Supports the project of @driveforkids, the children can use it. Even if they are only small things, the masses do. We collect everything. If you have paper, pens, books, which you don't need anymore, please contact @backinblackdevil in the discord.... I gladly accept such things to give joy to other children who need it.
---


7961

---
---