Photo52 Something new and new game coming to the blockchain
My Evening posts are an actifit post and this is no exception, however I will also use this post as my entry for the photo52 challenge/contest
But first Today I learned about a new RPG-style game that will utilize the STEEM blockchain called Holybread
Join Today and Get 20 BREAD Free https://www.holybread.io?ref=tattoodjay
Photo52 Something new
@wwwiebe has started a new Photo Challenge for 2020 And Created a new Account for the challenge,@photo52, the introductory post for this challenge can be found here Photo52 Challenge Post
I thought it is such a cool idea and decided to try and join as often as I can, this weeks theme is Somehting new
Now it does State in the post
a person takes one photo every week based on a pre-defined weekly theme
So my first photo is one I took this week and is my entry for the contest, but me being me i took shots from a few angles and will include them in this post as well.
I saw online about a new art piece in the city so I went for an early morning walk to get some shots of it.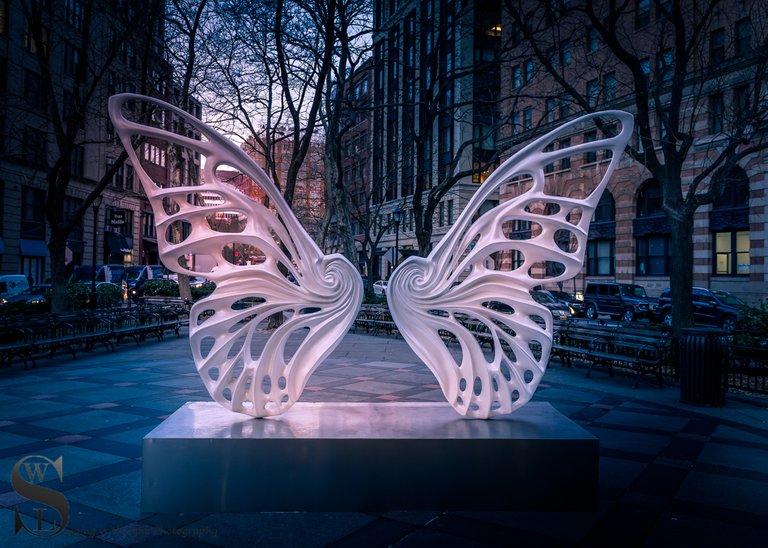 Sony A7iii 28mm F4 1/60 Sec ISO 400
Click here to view larger



This piece is in Tribeca Park Nd is entitled Dream Machine: Dandara by Ruben Rubierb a Brazil's Artist who is apparently well know internationally for his uplifting sculptures of oversized styized wings, and this one is no exception, the wings stand 10 Feet Tall.
It is the newest in his series of works and new in NYC so I feel it counts for the theme of Something new.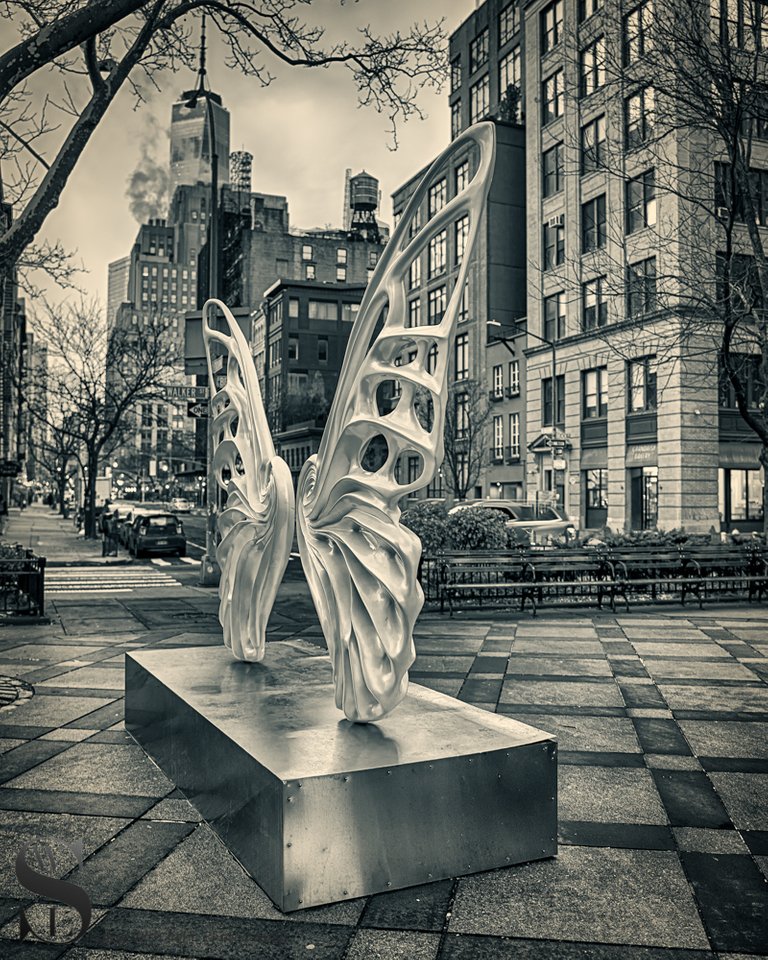 Sony A7iii 29mm F2.8 1/60 Sec ISO 200
Click here to view larger



The wings are made of Pearl White Fibreglass, I think there designed perhaps so someone can stand between them for a selfie, which I did consider doing but i hate taking selfies of myself and skipped the idea.
The name Dendara is in memory of a transgender woman who was brutally attacked and murdered in Brazil in 2017.
Now the first shot I had a bit of fun editing this is a more normal edit of a different shot of it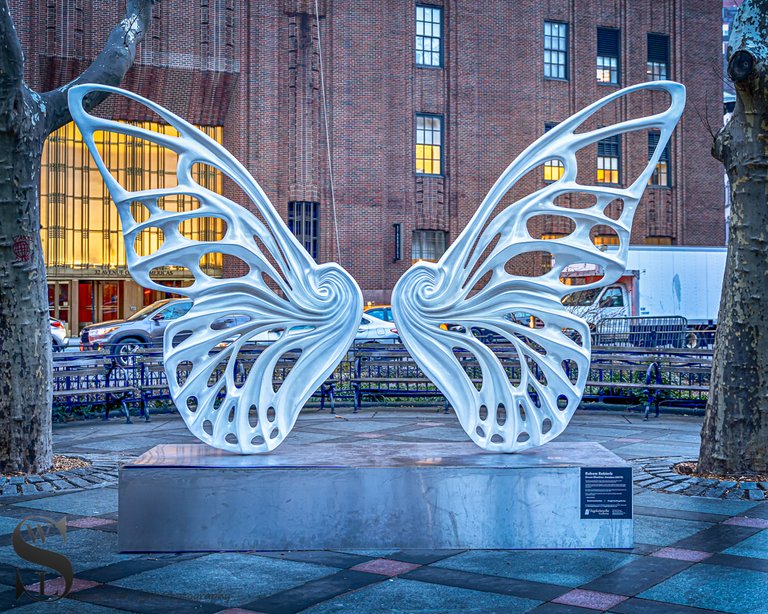 Sony A7iii 36mm F2.8 1/60 Sec ISO 250
[Click here to view larger](1 1 1 dandera3.jpg](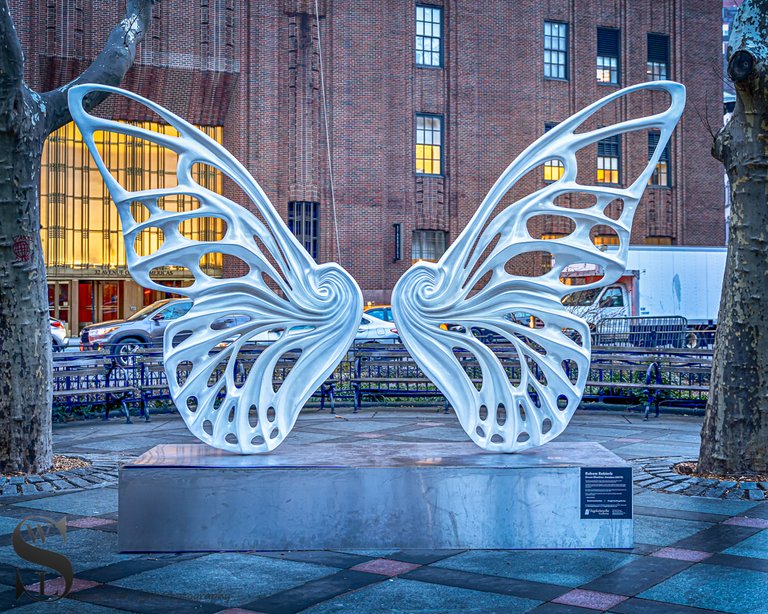 )



Now it was pretty chilly this morning the temp when I got off the train was about 30F with a real feel of 15F so I skipped a morning walk today and headed straight tot he office, and even though it was sunny today it never really warmed up much so I did not feel motivated for a photowalk, but did get a couple of walkin between buildings and at lunchtime to get some steps in
a couple of shots from todays walk
I did see this sign outside a flower/coffee shop this morning and even though I am not a Coffee drinker it did give me a chuckle so I snapped a shot of it.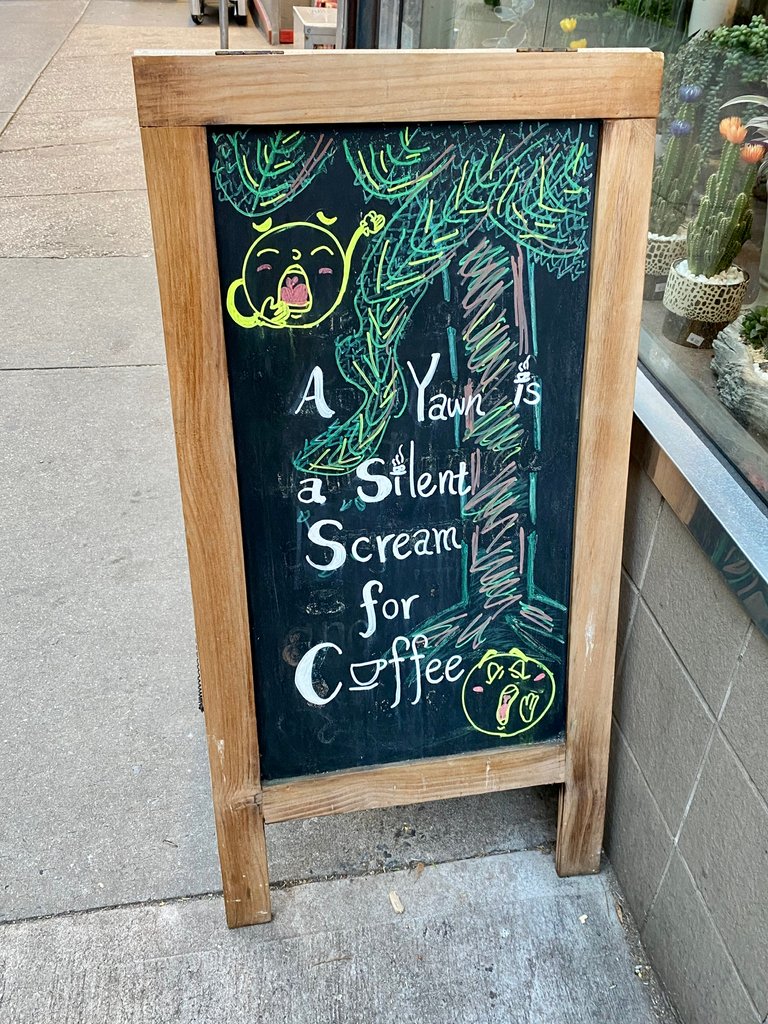 iPhone 11 Pro
Click here to view larger



And I started the post with something new and will finish with something old or trashy, the amount of trash out on the streets this week after the holidays is crazy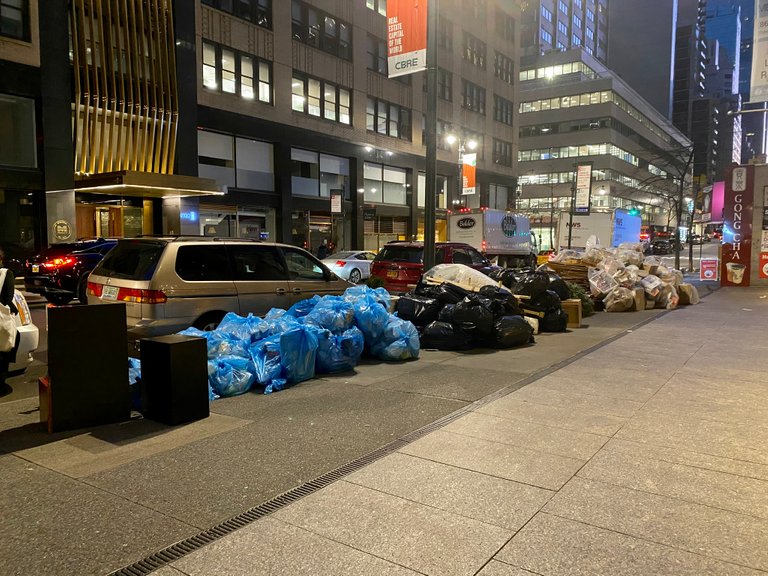 iPhone 11 Pro
Click here to view larger



And that's all folks
---
unless stated otherwise all photos used in my posts are taken and owned by myself, if you wish to use any of my images please contact me.
---

---

steemusa is a Community for and supporting those from of in the United States, and now is in the process of rebuilding stronger than ever join us on Discord









!steemitworldmap 40.720088 lat -74.005347 long Tribeca Park NYC d3scr




10996

Daily Activity,Moving Around Office,Walking