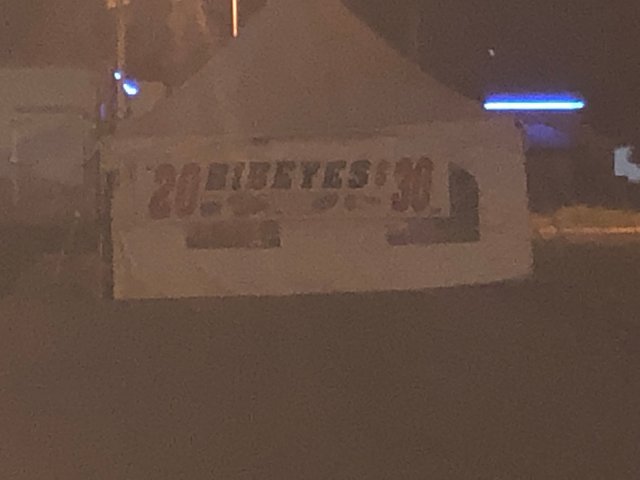 Picture is bad i know. There is this tent in the mall parking lot where they are selling ribeyes. Says 20 ribeyes for 30 dollars. If that thing is still there when I head home and is not some kind of scam, I'm hiittin' 'em up!
Wow finally got back to posting actifit. Was out of town for work today so did some steps around the local mall tonight. Met my 11k goal.
Also climbed 15 flights of stairs at the hotel.



12772