I think I am back to my old routine. I made it to the Senior Center for the line dance class . It's been a awhile since I danced with that group. It took me a minute to catch on to the steps but by the end of class I was doing my thing.
I left the center and headed to Kaiser to pick up a prescription. After Kaiser, I went to my gym for a strength training class .
Our instructor set us up on a circuit training routine. We warmed up with 10 pound weights then onto our circuit training. Today was all about upper body.
Back at home I was full of energy and decided to mop the kitchen floor.
After dinner, I went downstairs to walk on the treadmill to complete my 10,000.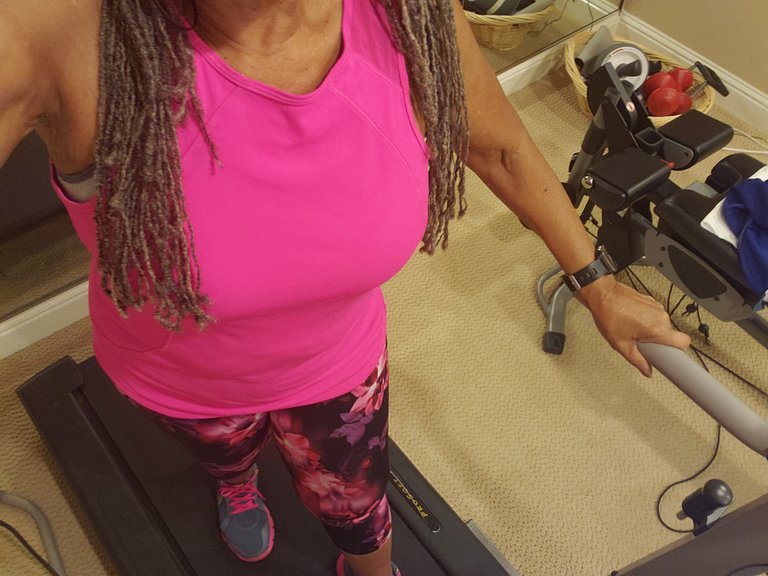 This has been a good day. Thanking God for this day.



12815

Daily Activity, Dancing, Gym, House Chores, Weight Lifting