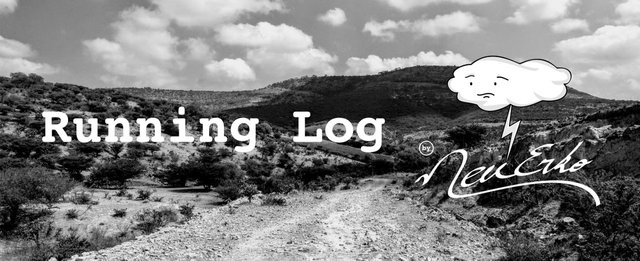 ---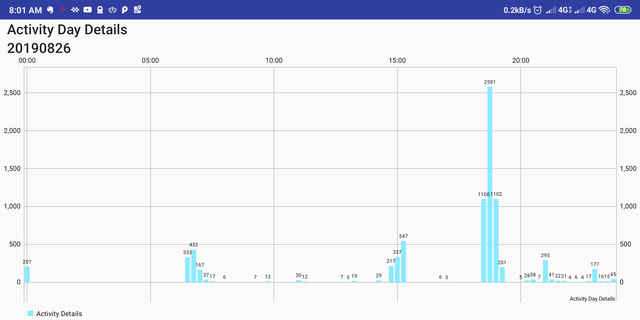 ¡Hola Steemians! Aquí está el Running Log del día de hoy.
Después de estar todo el día sentado en el trabajo pegado a la computadora era necesario salir a mover un poco las piernas.
Y es que de momento estoy preparando material para impartir un curso, así que realmente no me queda de otra que estar todo el día sentado, y aprovechando que en la tarde el día se nubló, pues salimos a correr.
Hello Steemians! Here is today's Running Log.
After being sitting all day at work attached to the computer, it was necessary to move my legs slightly.
And at the moment I am preparing material to teach a course, so I really have no choice but to be sitting all day, and taking advantage of the fact that in the afternoon the day became cloudy, we went out for a run.
>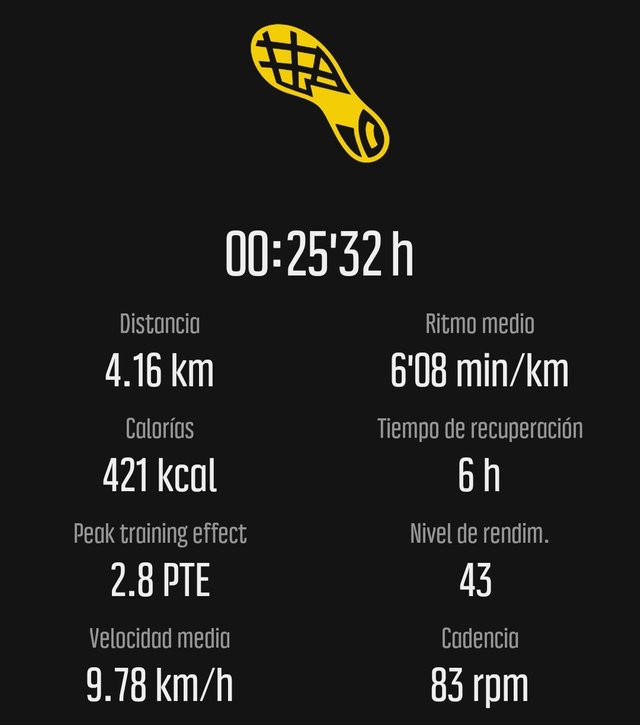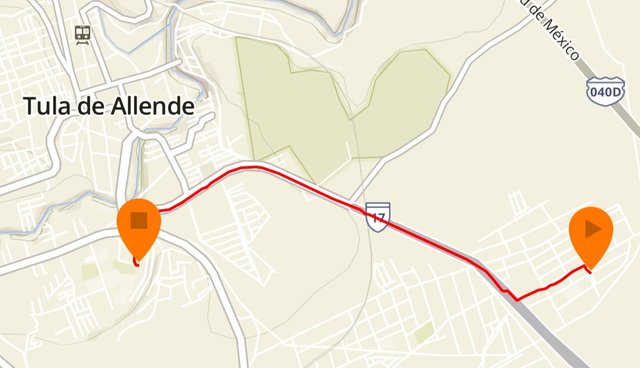 La idea era salir a hacer una carrera a ritmo lento, pero al final tuvo que ser a ritmo de carrera por que el cielo parecía caerse.
4.16 K a un ritmo de 6'08 min/km, justo a tiempo para llegar a Tula y resguardarnos de la lluvia.
El plan para el día de hoy es volver a salir a hacer más kilómetros, quizá ahora unos 5K a un ritmo más bajo y pensando en que mañana podamos hacer un poco de entretenimiento de fuerza.
Eso es todo por ahora. Hasta la próxima.
The idea was to go out to run a race at a slow pace, but in the end it had to be at a race pace because the sky seemed to fall.
4.16 K at a rate of 6'08 min / km , just in time to get to Tula and shelter from the rain.
The plan for today is to go out more kilometers again, maybe now about 5K at a lower rate and thinking that tomorrow we can do some strength entertainment.
That's all for now. Until next time.
That's it for now. Till next time.

Steemit | Twitter | Facebook
Instagram | Movescount | Strava


8156