---
¡Hola Steemians! Aquí está el Running Log del día de ayer.
Después de cinco días sin subir nada al blog ya estamos de regreso e intentando retomar una rutina.
Un poco de caos los últimos días. Por más que he tratado de subir contenido no he podido por muchas razones. Pero ya estamos de regreso.
Hello Steemians! Here is yesterday's Running Log.
After five days without uploading anything to the blog we are back and trying to have a routine.
A little chaos the last days. As much as I tried to upload content I could not for many reasons. But we are back.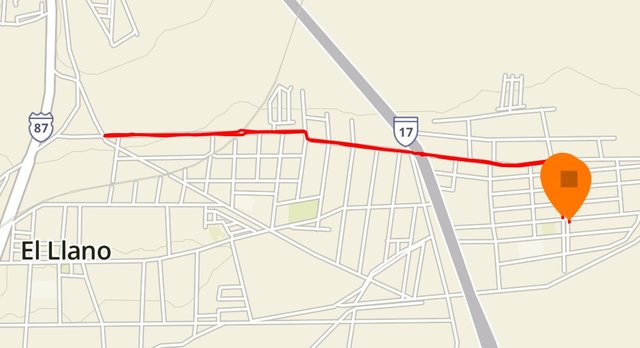 Estos días he estado trabajando de noches nuevamente, no me puedo quejar, por que al fin y al cabo es un ascenso.
El día de ayer y después de salir del trabajo decidí salir a correr un poco. La verdad es que ya me hacía falta regresar al ejercicio y al final del día terminé corriendo 5 Km a un ritmo de 6'31 min/km.
Una carrera lenta y tratando de siempre estar lo más cómodo posible.
Por la tarde me ocupe en asuntos del trabajo y después regresé a casa para prepararme y regresar a turno.
Eso es todo por ahora. Hasta la próxima.
These days I've been working the night shift again, I can't complain, because after all it's a promotion.
Yesterday after leaving work, I decided to go for a run. The truth is that I needed to return to exercise and at the end of the day I ended up running 5 km at a pace of 6'31 min / km .
A slow pace and always trying to be as comfortable as possible.
In the afternoon I took up work matters and then returned home to prepare to return to the shift.
That's it for now. Till next time.

Steemit | Twitter | Facebook
Instagram | Movescount | Strava


10591