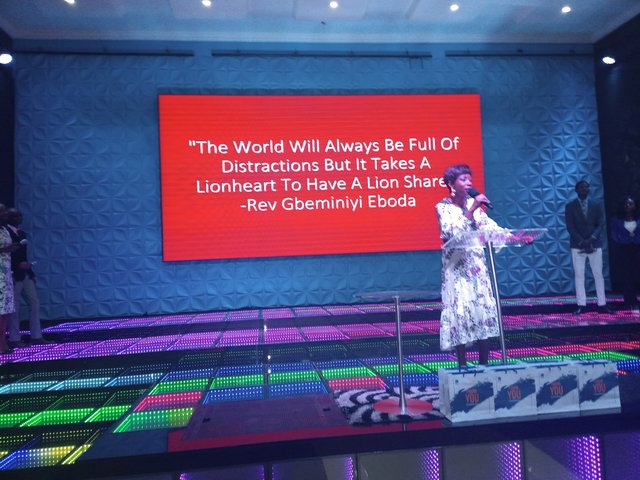 Happy Sunday everyone! I won't be talking much about my weight loss project today because I have chosen Sundays are my cheat days...lol. Cheat day notwithstanding, my Sunday step count is usually the highest every week. As usual, I got a lot of exercise in church from all the dancing and walking and socializing.
I hope you all had a great time at your places of worship like I did at mine. The picture up there was hurried taken at the end of the service. Those words were profound in my opinion and I just had to share them with you. Think on this as the new week begins guys;
The world world will always be full of distractions but it takes a lionheart to have a lion share - Rev Gbeminiyi Eboda
Be brave people. Make that move, take that step. Show the world what you are made of and you just might be very pleasantly surprised!



10622