Oh gosh I haven't walked THAT much under the sun since Steemfest 4 haha.
But the trees at the hospital are always just so welcoming it has made parking super far from the hospital due to lack of parking just so much bearable.
Even though the open space care park that was previously closed last year is now operational, but maybe it is also clinic days that there are just tons of outpatients cramping into one location.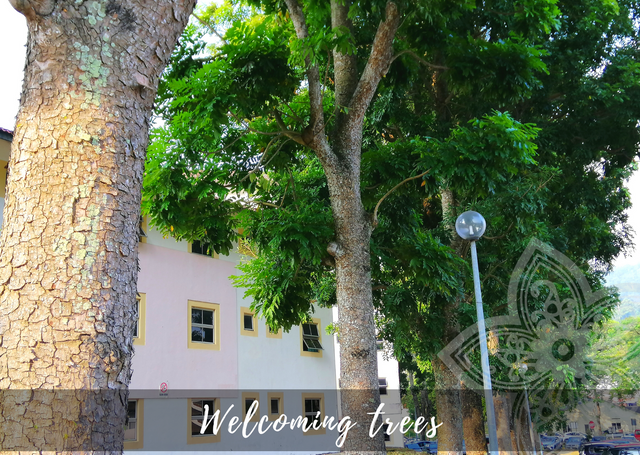 When you are at these are early in the morning before 8am, the cooler weather and these mature trees really reminded me of early Summer Europe that I so missed and these tree brought much consolation and comfort to my eyes.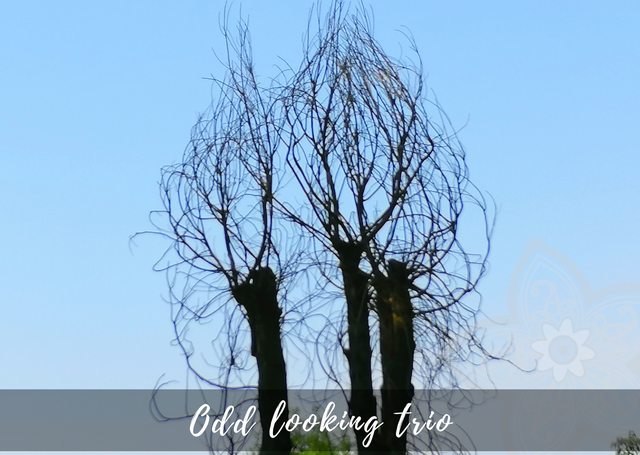 However, there are some weird ones like this three "dancers", all stripped from their leaves, and I do wonder are they still alive or dormant from different time of the year.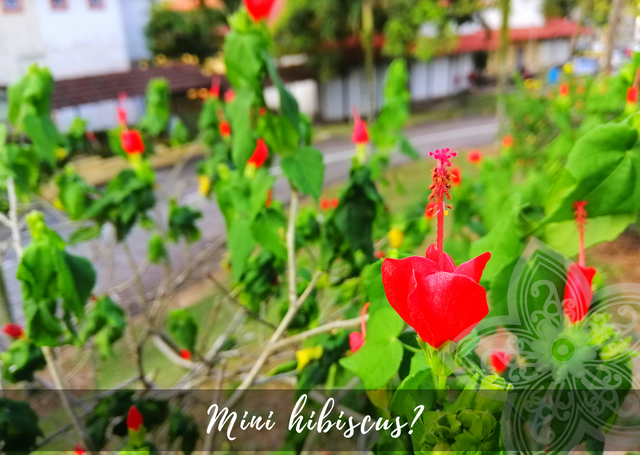 Trees are not the only attraction this round; these tiny little hibiscus like blossoms are everywhere this time and they brought so much festive joy trailing ramenants of the recent completed Lunar New Year.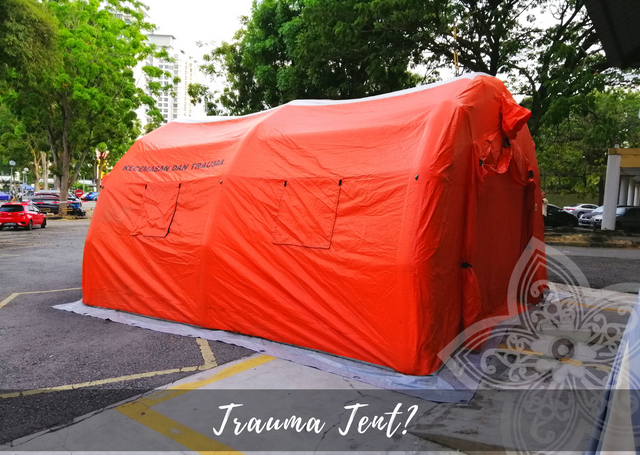 But during the time when I had to settle my dad's discharge bills I noticed that there's a trauma tent set up outside the emergency ward.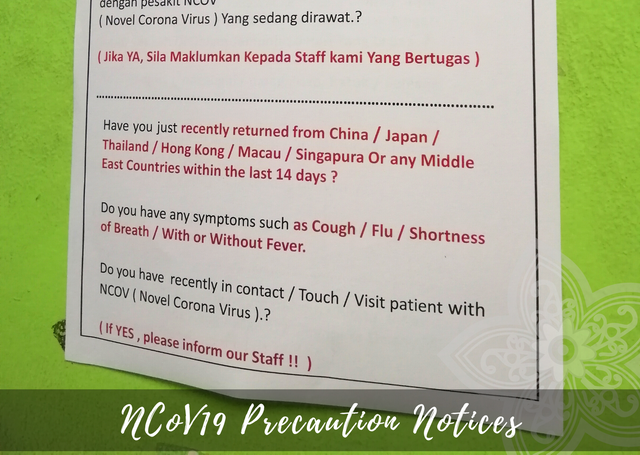 There are reminder notices sticked in many places reminding the public to be more caution with their health especially the recent Novel Corona Virus outbreak from Wuhan, because there were many people came back / over from China before the Lunar New Year
Even visitation is now limited to 2 person at a time and only for immediate family members to reduce possibility of exposures to unnecessary illnesses.
After all, the hospital has the most concentrated bacteria and viruses everywhere since it's swamp with sick people.
So stay healthy and stay safe everyone!
The good news from all these observation was that my dad's MRI scan showed that my dad's cancer cells did not spread and he is now ready to be scheduled for surgery.
God is good He sustained my dad through this challenging time.
That worth a smile anytime!



12745