I got some good rest today and just did my 5K steps and slept a bit extra. I felt like I needed a little break but tomorrow I hope to do a longer ebike ride.
This evening I played disc golf with my son and scored my usual one over par for the nine baskets. My son scored around three under and made some really nice throws.
Here's a picture I took on August 4 of a dragonfly on the porch: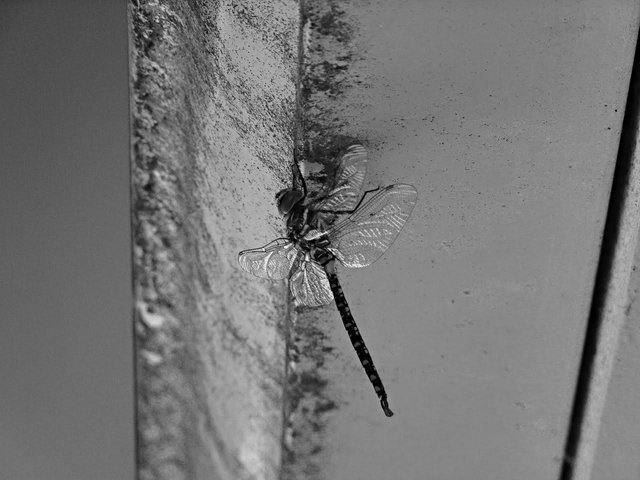 I modified it in black and white for Monochrome Monday by @old-guy-photos
Here's the original color photograph: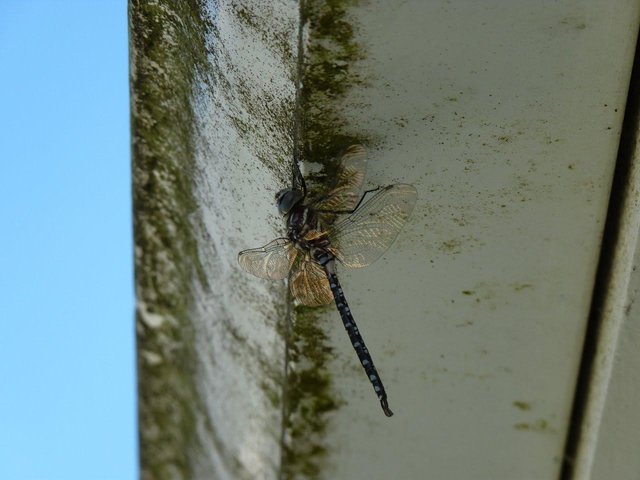 I cropped this version to give a better view: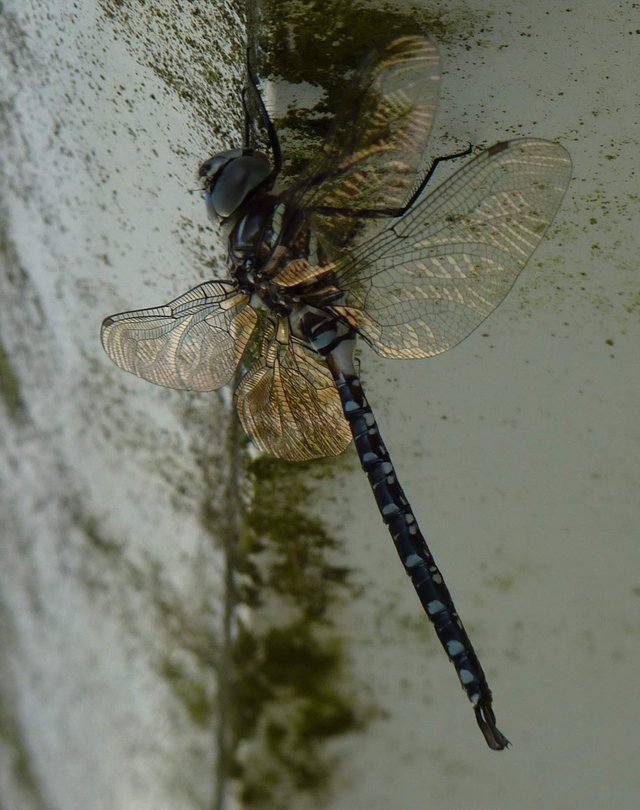 I liked the way the light was reflection off of the dragonflies wings. I think these bugs are pretty interesting looking.
I would hate to have one of those things chasing me if I was a mosquito. Especially I had just got a nice blood meal from some generous human and was looking around for someplace to relax, digest and churn out some eggs... lol. 😀
I hope everyone's Monday was nice.
---
Thanks for reading! I always value your support and comments. The pictures were taken by me with my Galaxy S9+. Text and graphics copyright lightsplasher & litesplasher.

---


5011

Daily Activity, Golf, Walking