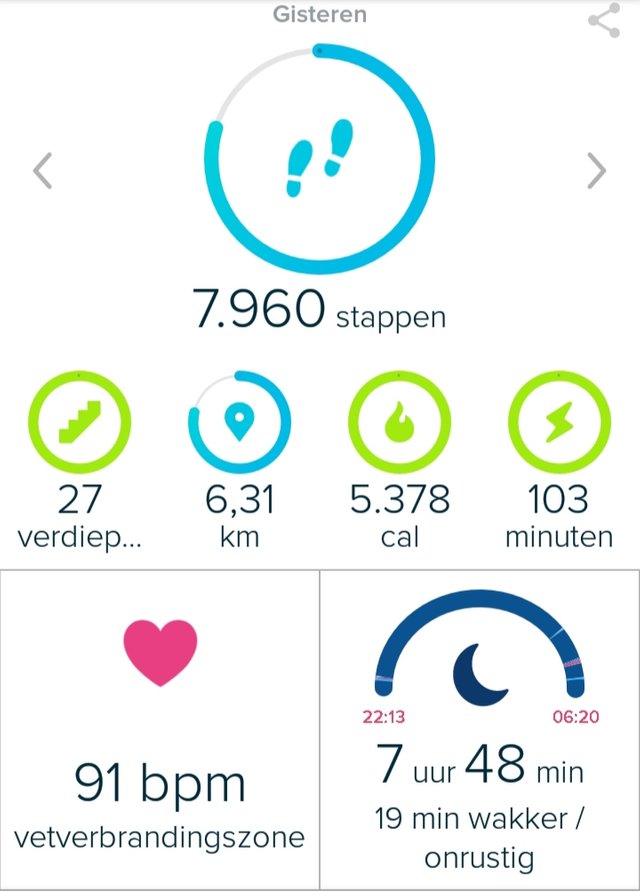 Yesterday's Fitbit a busy day today.
Indexpage
Dutch profile
Greendeliver-sm
A busy day today. With a birthday coming tomorrow I have to do more today. I'm 2 days behind the Fitbit posting so I lost 1 day because I fell asleep yesterday, but I'm grateful of the 1 day extra time to post the post. I try to do some translations of my own posts and post them on @greendelivernl also I will do some more streams so I can schedule them to compensate the no time or too tired days. I thought of a new series so that will be recorded too. I will do my weekly posts about @tipu and will do the monthly posts of the moneyjars if my kids.
So a little busy with the aquaponics post, the clean post and the witness update on the @greendeliverence account.
Alldutch discord for fun and support




1564