This video serves as a good reminder of why it is important to know WHAT happened.

🇮🇹 Questo video è molto utile come promemoria del perché è importante sapere
COSA
è successo.
Hello, dear actifitters and friends!
Can we heal cognitive dissonance?
For a few days now, I've noticed some blog posts from my friends where resonance - more or less unconsciously - is given to the multi-year disinformative propaganda on what happened 18 years ago.
The largest operation of manipulation of human consciousness?
I refer to media coverage - perpetrated live on TV worldwide and still repeated on all massmedia every year - to keep the masses in the dark about WHAT actually happened in New York on 11 September 2001.
I propose the video shared above as a clear, peaceful and human-centered introduction, shared on a YouTube channel a little less than a year ago.
This is simple introduction and only the first episode of an in-depth study that will continue in the coming days on this blog.
I ask you to watch this video with the utmost mentality, leaving aside convictions and prejudices and with the utmost humility.
Any clarification and constructive comparison are absolutely welcome in the comments.
---
I wish you a happy night/morning/afternoon/evening! 😜
A huge hug! 🤗
See you tomorrow!
---
Everything is okay! 👌
---
Prize draw for those who comment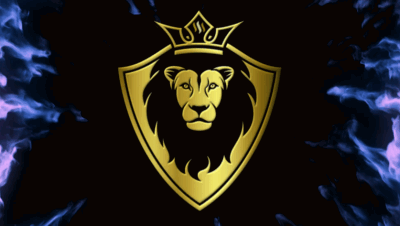 This Giveaway follows the rules of @contestkings:
following me, resteeming or upvoting are up to you.
If you do it, I will appreciate very much!

---
ITA 🇮🇹
Si può curare la dissonanza cognitiva?
Da alcuni giorni, ho notato alcuni post su blog di miei amici dove viene data risonanza - più o meno inconsapevolmete - alla pluriennale propaganda disinformativa su quanto accaduto 18 anni fa.
La più grande operazione manipolativa del secolo alla coscienza umana?
Mi riferisco alla copertura mediatica - perpetrata in diretta TV in mondovisione e reiterata tutt'oggi su tutti i mezzi di comunicazione di massa ogni anno - per mantenere le masse all'oscuro di COSA sia effettivamente avvenuto a New York l'11 settembre 2001.
Ti propongo il video condiviso più sopra quale introduzione pacata, pacifica e centrata sull'essere umano, condiviso su un canale YouTube poco meno di un anno fa.
Questa è solo l'introduzione e la prima puntata di un approfondimento che proseguirò nei prossimi giorni su questo blog.
Ti chiedo di guardare tale video con la massima apertura mentale, lasciando da parte convinzioni e pregiudizi e con la massima umiltà.
Qualsiasi chiarimento e confronto costruttivo sono assolutamente benvenuti nei commenti.
[Edit]
Aggiungo questo video, che è la parte finale del precedente video sottotitolato da alcuni volontari italiani... penso che ne faciliti la comprensione... vero? 🤗

---
Ti auguro una felice notte/mattina/pomeriggio/sera!
Un caro abbraccio! 🤗
A domani!
---
Va tutto bene! 👌
---
Estrazione Premi per chi commenta
| 5x SBI Units (SBI Token design by @thekittygirl) | I tuoi commenti su questo post sono molto preziosi per me. Ecco perché, attraverso un semplice gioco a estrazione, sto ricompensando l'impegno nell'interazione tra amici. |
| --- | --- |
| | Questo contest segue le regole di @contestkings: non è necessario seguirmi, ri-bloggare o votare questo post, anche se sono tutte azioni che apprezzo molto! |
| --- | --- |

| See you soon... keep (or start) competing with @actifit you too! A sporting hug from @amico! 😘 | 😍 Even today I am very grateful for having lived this day with awareness! 🙏🏻 |
| --- | --- |
---
(All images in this post were taken by me and are licensed CC0 by @amico)



I discovered share2steem (affiliate link), which allows you to integrate publications from various social networks and automatically publish them on Steem.


12096