Today I went to the trails and did my HIIT run followed by some walking and photowalking. I didn't take as many photos as I would've liked, and a lot of them didn't really turn out to be all that good because it was windy and the closeup pictures came out blurry.
In total, my activity lasted 1h28m and I covered a distance of 7.9 km. The weather was good. It was sunny while the sun was still up and the temperature was 8°C. I wore a jacket, because that's starting to be the kind of temperature where I need to wear a jacket.
The leaves are pretty much all fallen from the leafy trees and the pretty colours are pretty much over. The only thing left now is the evergreen trees.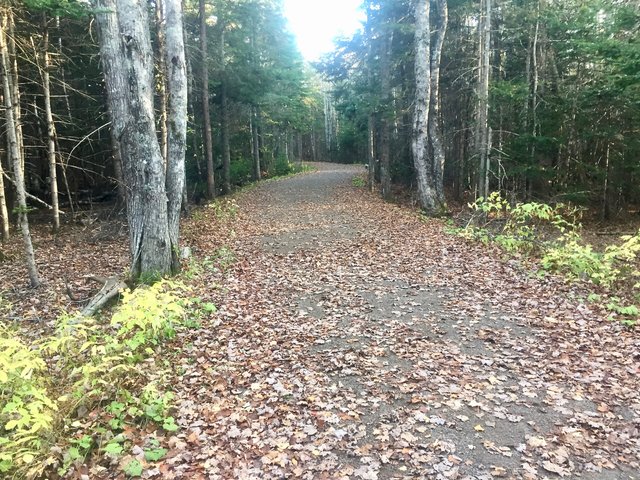 There were still some flowers in bloom. I caught a clover and a wild flower.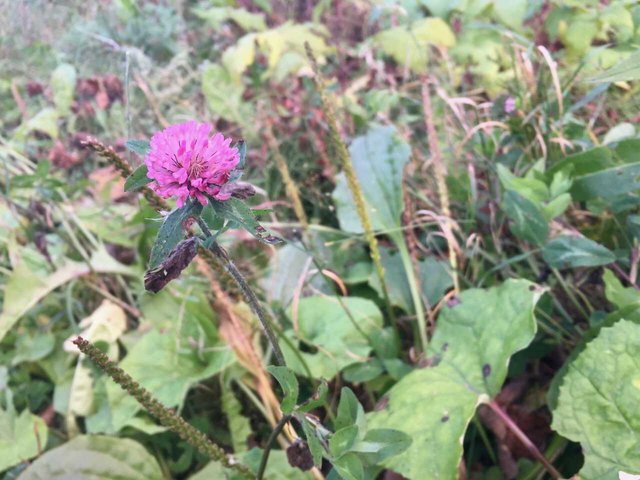 I focused on the flower on the right, but in hindsight, I think I should've focused on the one on the left, and the top ones would've come out less blurry.
As I came out of the trails, since it was quite windy, I took the opportunity to catch a photo of the four flags in front of the Scouts building that's located in the park just outside the trails.
The four flags are: the flag of Canada, the flag of New Brunswick, the Acadian flag, and the flag of the Scouts.
The Acadian flag is poorly attached and all weirdly twisted. I guess that's fitting, considering the history of the Acadians.
When I got home I ate, then took a nap.
Those who know me know what I'm going to be doing for a good part of the rest of my evening: going through all the posts with the #caturday tag on Steem. :-D
That's all from me for today.
Thanks for your time.
Until next time, have a good one!



10086

Daily Activity,Photowalking,Running,Walking
| | | | | | |
| --- | --- | --- | --- | --- | --- |
| | | | | | |
| cm | | cm | | cm | |