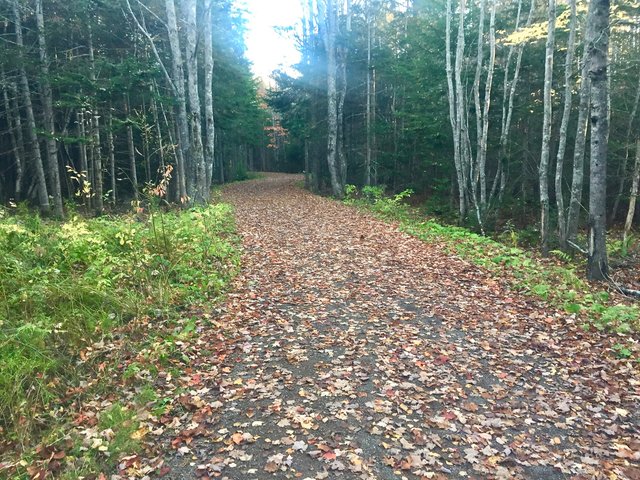 Today I went for my HIIT run again and then kept walking for a bit after that. In total my activity went for a duration of 1h10m and I covered a distance of 6.4 km. It was sunny (at least while the sun was still up) and the temperature was 11°C. Pretty soon I'm going to have to start wearing a jacket.
Here's a picture of the little rest area where I stop after the HIIT portion of my run.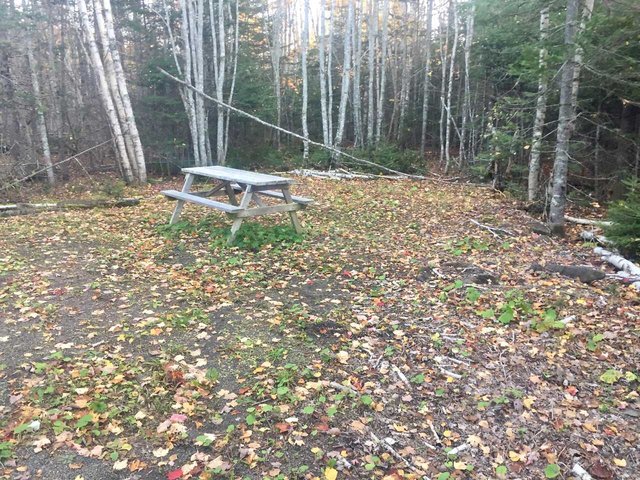 I had dinner when I got home, then later I went to do my grocery shopping.
Here's the obligatory photo of the grocery store aisle.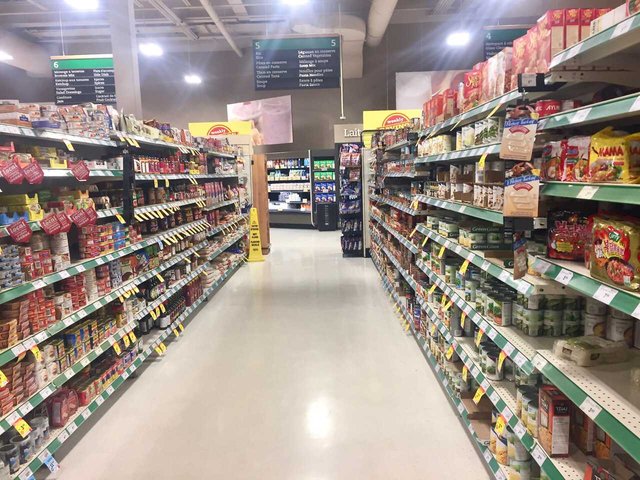 Later on, after I got home from grocery shopping, I bought some Steem and powered up a bit on this account and a bigger bit on my main account.
I'll take this opportunity to plug my referral link since I'm talking about buying crypto.
I used to buy my crypto from an ATM in Moncton. It was easy to do and you didn't have to send pictures of your driver's licence or anything of the sort, but the fees were quite high.
I discovered an app for buying Bitcoin and Etherium in Canada that is very easy to use, has practically no fees, and can verify your identity with just an e-mail address, a mobile number and your postal address. None of that sending pictures of your driver's licence nonsense.
It's only for within Canada. You basically fund your account by sending an Interac e-transfer.
If you sign up with my referral link, we will both get 10$ after you buy $100 worth of crypto.
This is my link:
https://shakepay.me/r/QXTDW4D
---
Well, folks, that's it from me for today.
Thanks for your time!


9006

Daily Activity,Shopping,Walking,Running
| | | | | | |
| --- | --- | --- | --- | --- | --- |
| | | | | | |
| cm | | cm | | cm | |