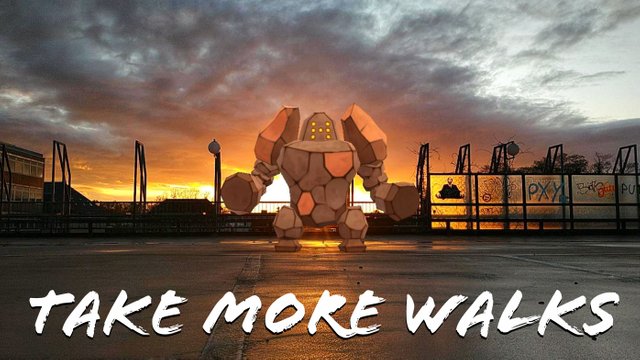 Monday.
And Monday means we're taking a bit if a different spin with these #takemorewalks posts, because Monday is #pokemonday.
I often play a bit of Pokemon Go on my daily walks but I try to not mention it too often here, most of you probably can't really relate, but I will use these Monday posts to make at least a little update on the weekly poke-progress.
And that does make sense, too, because Pokemon Go gives a weekly reward for distance travelled within the game... on Monday.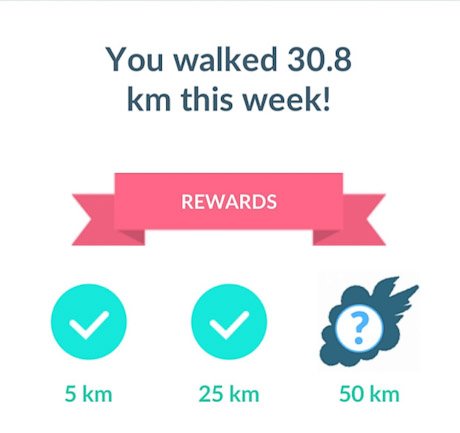 The short days and the uncomfortable weather of the season aren't really helping with the distance, but that's still more than 4km daily average so not too bad after all.
There was a special event in the game on Saturday - "A Colossal Discovery". You could pay 8 bucks to participate in the event and get some special rewards.
No no no! I didn't pay for it! But there were a surprising amount of people out and playing and so I managed to get into a couple of raids and defeat some of those legendary pokemon that were part of the special event, too... without paying!
I took some AR snapshots with these pokemon on my walk to see the sunset today. Two of them are actually "shiny", too.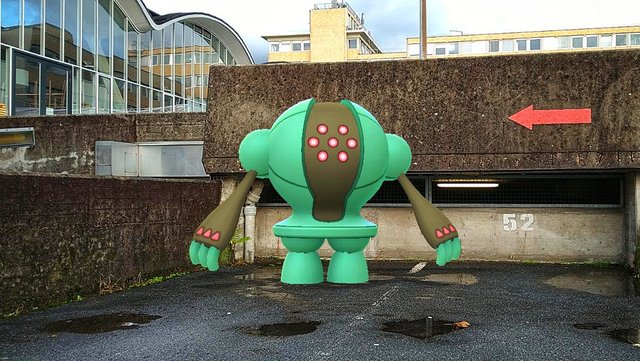 shiny Registeel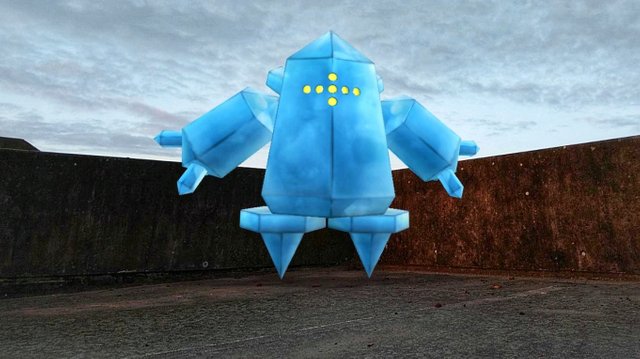 Regice, not shiny
and last, but not least...
you've already seen him in the epic title image: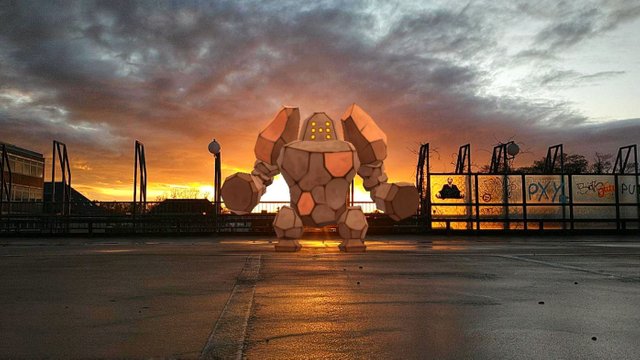 shiny Regirock.
Regirock was the first one I caught when I "stumbled" over a gym with several player in the lobby. I didn't think the paid event would actually get so many people involved, but I guess it did. From there I just circled around town looking for groups of people hanging around near a gym with their phones out, and so managed to join a whole bunch of successful raids.
If I had paid for the special event I would have received an additional Regi as a reward for catching these other three - their mythical big brother: Regigigas, so far exclusively only available as a reward for that paid event.
BUT... Regigigas is coming to EX-raids now, EX-raids are per invitation only... and yes, I did just get an invite for one, too! With a bit of luck I might just be able to get that whole colossal discovery without paying for it after all.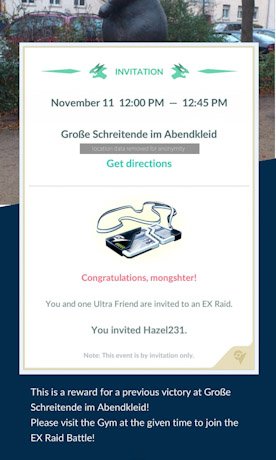 The raid will be next Monday, just in time for the next #pokemonday, too and so I'll let you know how that went next week.
I also caught a shiny Houndour and a shiny Klink last week, but I probably talked about pokemon enough already... so here's just two more pictures of the sunset on the parking deck this evening:
Thanks for your time!


9738