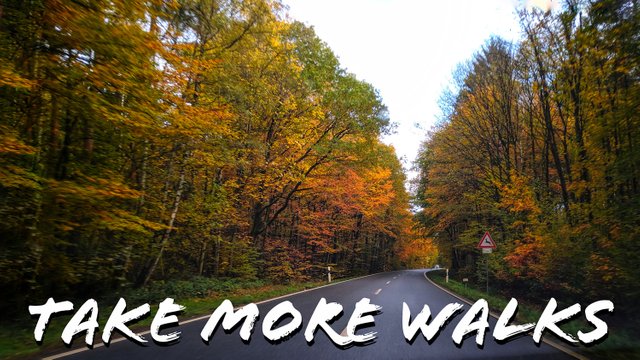 Sunday.
I did take an afternoon walk with Hazel around her neighbourhood today, catching some pokemon, but I didn't take a single picture there.
I have some snaps from behind the steering wheel on my way out of town today around noon, though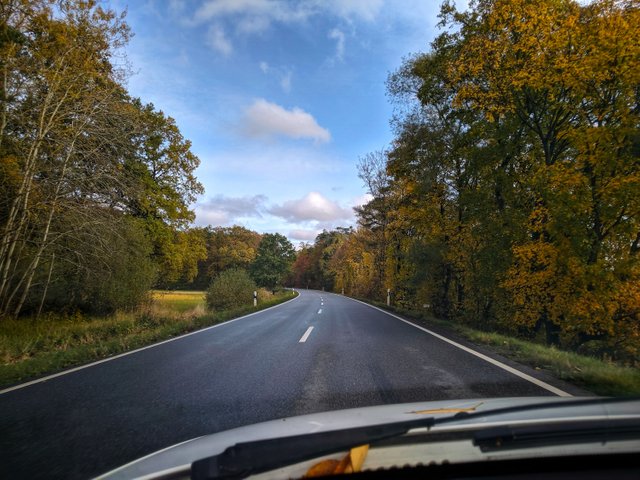 That was actually the only little bit of blue skies we had today, too. The rest of the day was overcast and gloomy.
But the brief moment of bright light did treat me to the sight of these beautifully gilded leaves along the road through the forest.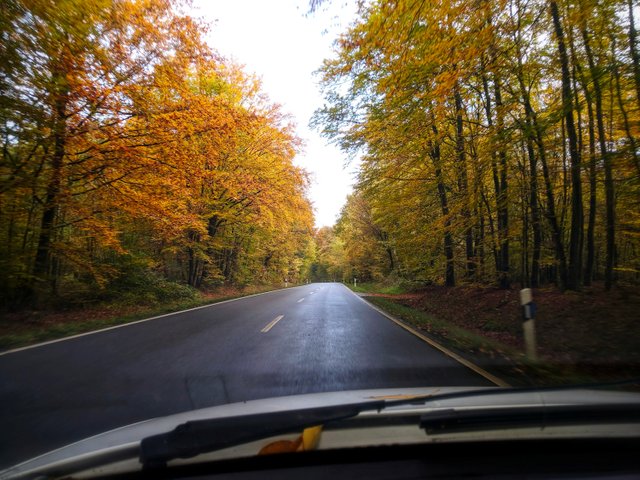 Thanks for your time!

7116