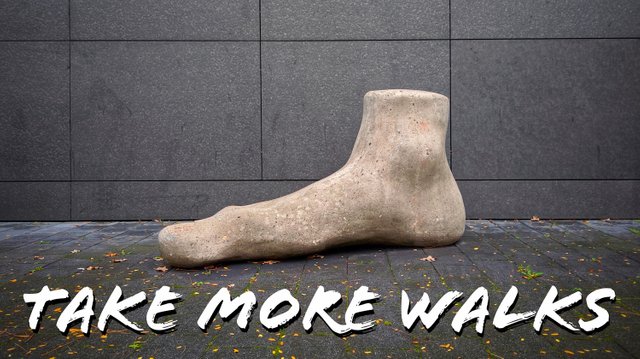 Saturday!
It's Saturday and I didn't wear my rollerskates today. Actually I don't have any, but I did go for a nice walk in the afternoon.
I came by this big concrete foot sculpture and I knew I had a perfect title image for this #takemorewalks posts today.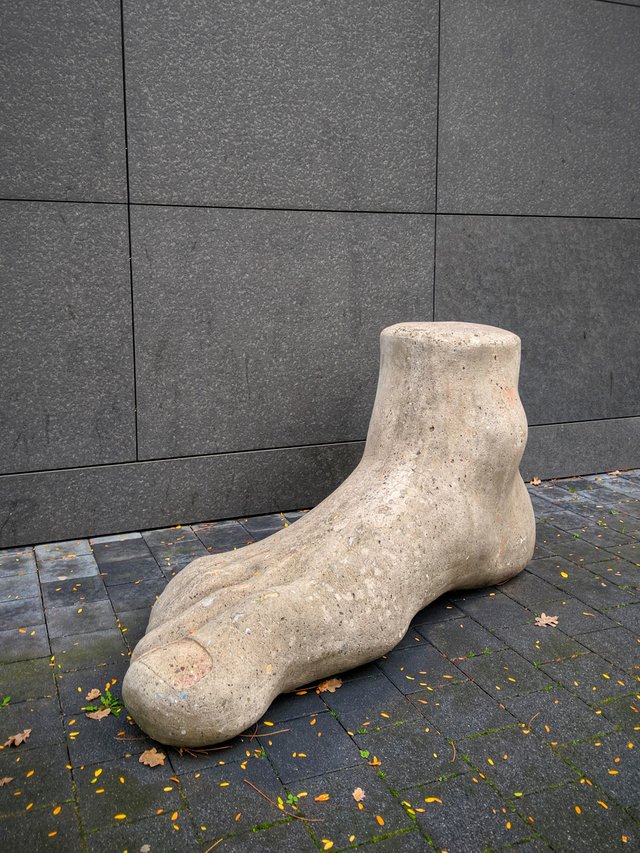 Yeap, just a big old concrete barefoot foot. I guess the scale of that thing doesn't really come across without the obligatory banana in the frame.
Unfortunately I didn't have a banana with me, but maybe putting the entire building in frame could help, too.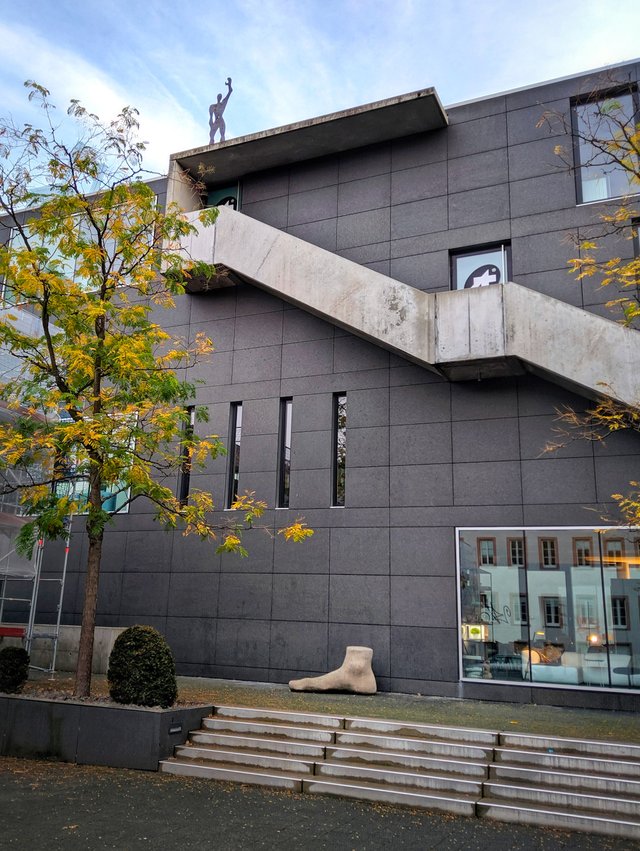 It's pretty big, i mean, it's not humongous but it's definitely huge! (That's what she said! Right?)
And since we're already talking about single feet, the geese in the park aren't enjoying the onset of winter very much either. They're standing around on one foot only, conserving some body temperature with their other foot tucked up under their feathers.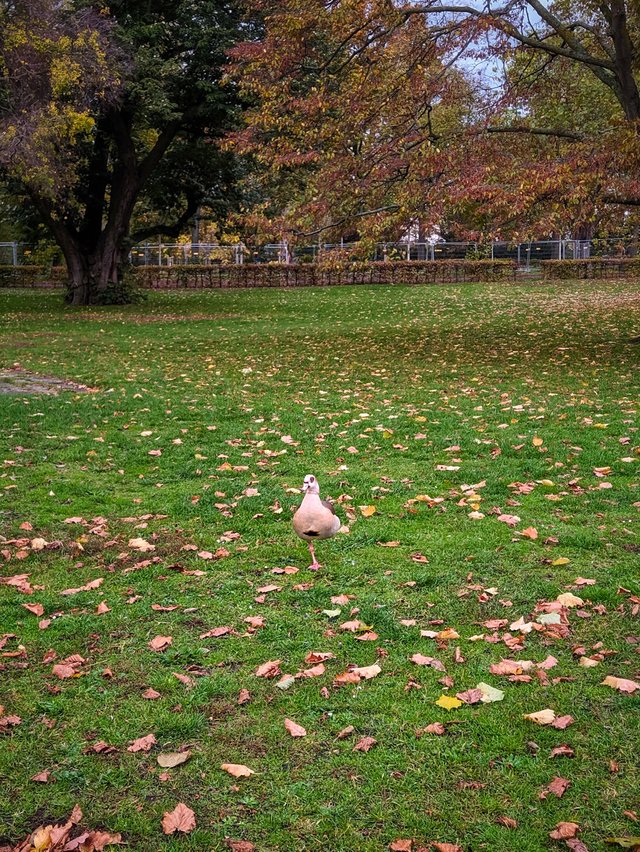 Then again, maybe it's actually still be pretty warm for the season because otherwise they'd have migrated south already. Hmm. Or do they? I'll have to google that later.
But probably I'll forget. Like I forgot that @drakernoise had wanted his link-bounty-SBI to be included in the last @googlyprize. Shame on me. But I've rectified the situation just now and sponsored one share for every winner, @ninahaskin @krakonos @detlev, the honorable mention @marpa and for draker himself.
Another thing I forgot the other day is that I had a snap for the Halloween post and then I didn't include it. Well... here it is now, November 2nd, carved pumpkins are always in fashion.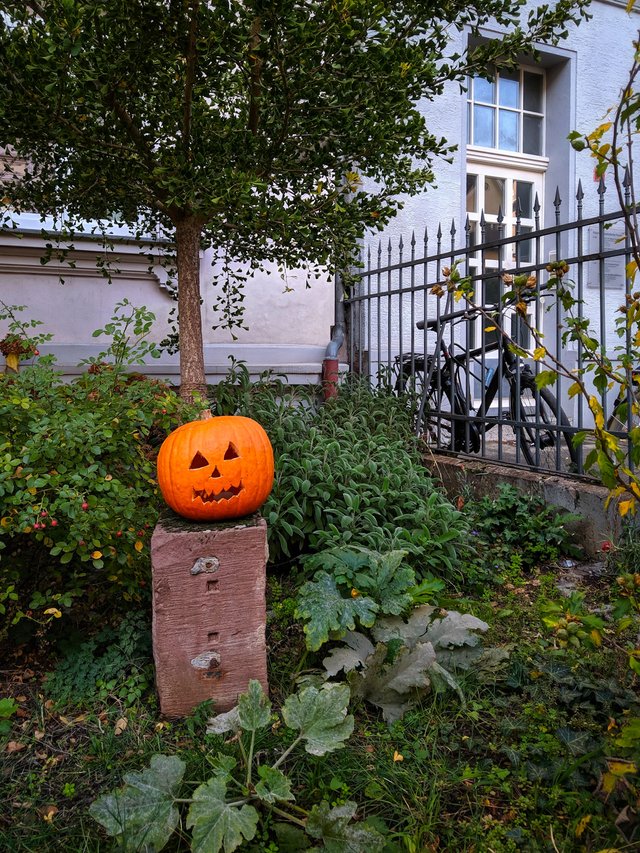 Halloween is kind of a weird thing. When I was a kid we didn't even have Halloween, it just wasn't a thing at all. But somehow culture has popularized it and now it's just a normal part of the seasonal consumerism. It's weird how that works.
Much more dear to my heart: Saturday is #caturday and I actually met a feline friend on my way to the groceries store tonight.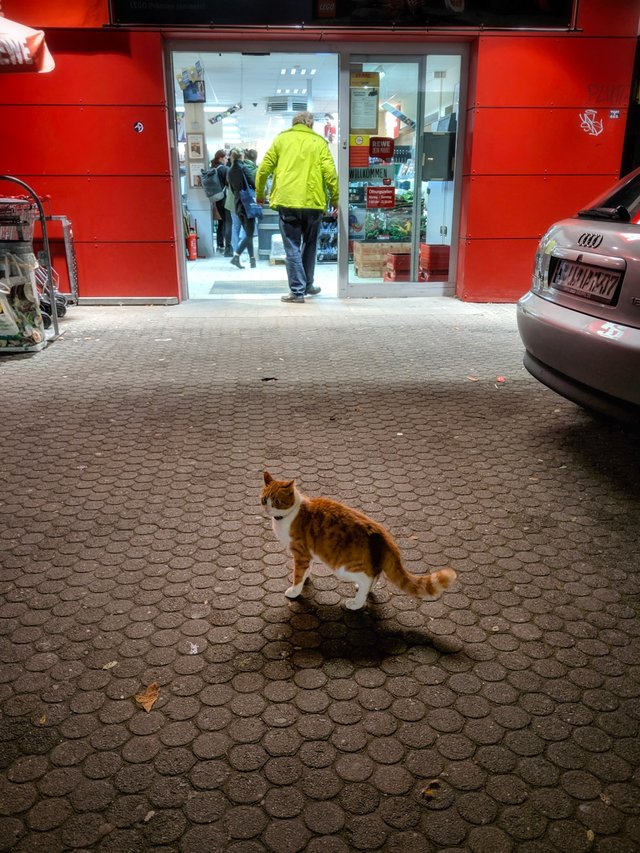 Looked a bit stressed out by all these busy people around. I can relate, I have social anxieties, too!
Thanks for your time!


8750

Chasing Pokemons, Walking