It's Tuesday.
How about #TrainTracksTuesday? I just made that up, I think. But it could be a thing?
I happened to come through a different corner of town today. I followed an old and long retired stretch of railroad tracks through the industrial district.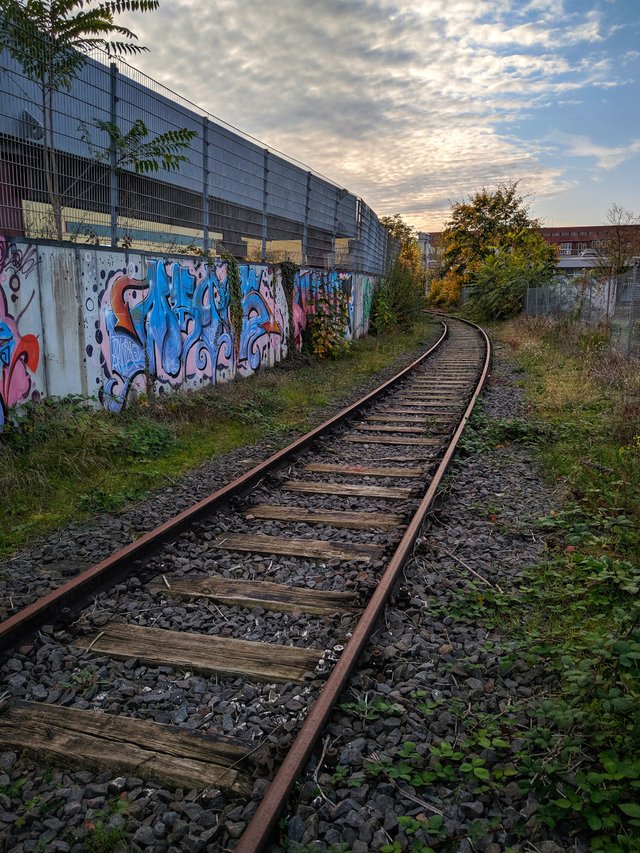 I've been here before quite a while ago, hunting for some googlies, but all i found was a bunch of snapshots with grafitti and ivy leaves. I'll sponsor some SBI if you can put a link to those images in the comments.
Following the bends of the track I finally arrived at a spot to see the horizon. I wanted to watch the sunset but I actually came early and wasn't well prepared for the drop in temperature today. I left early.
On the way back I came by a creepy broken doll on the side of the road. It's almost Halloween, so let's end on that.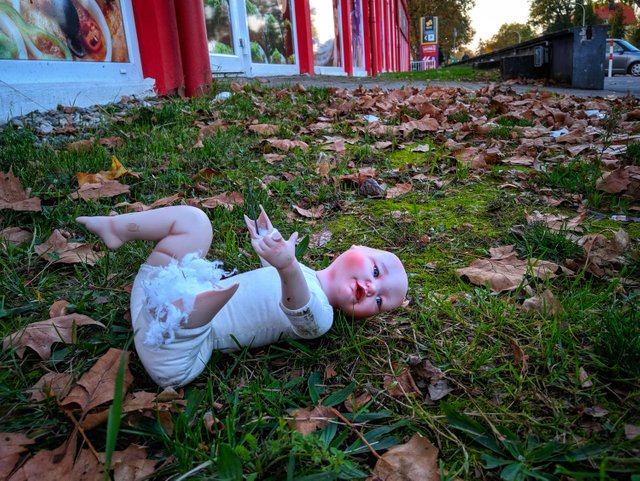 Thanks for your time!

16713