Monday.
Winter-time has started and the sun sets before 6pm now. I barely made it out to my go-to parking garage to catch the show.
I've taken many pictures up here in the past. One of my (imho) best "Things With Eyes" was shot up here, too. The eyes are long gone but the adhesive has left a little stain. Kudos if you can spot it below. A handful of SBI if you link to the original post in the comments.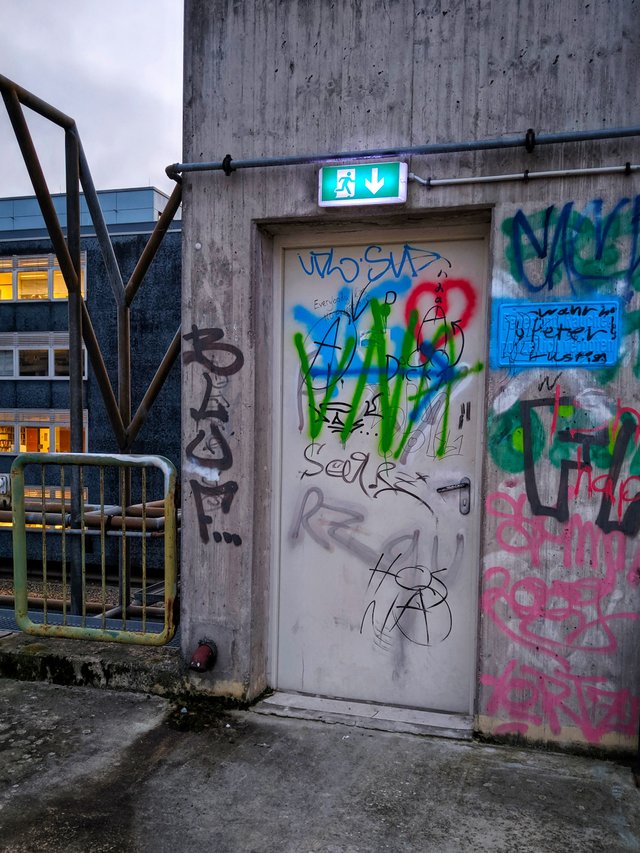 Monday also means #PokeMonday. I will try to limit the Pokemon Go blabber in my daily actifitivity reports to Mondays.
I finally have an Alolan Muk. I hatched the Grimer from an egg and evolved it into that fancy multicoloured blob. These seem to be quite rare compared to their bland purple non-Alolan counterparts.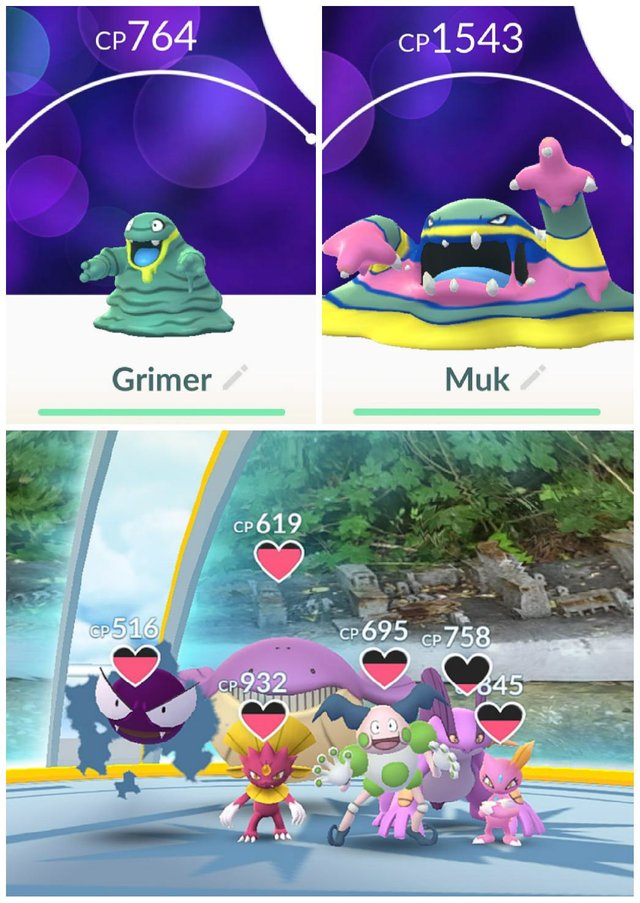 A one point last week I joined defending a Gym that was entirely occupied by shiny pokemon. Pretty epic.
Over the course of last week I've tracked 48.4km in the game. Barely missed the max reward.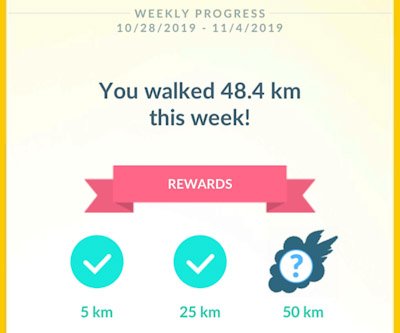 And last but not least, here's an epic snapshot of the shiny Yamask I caught last week: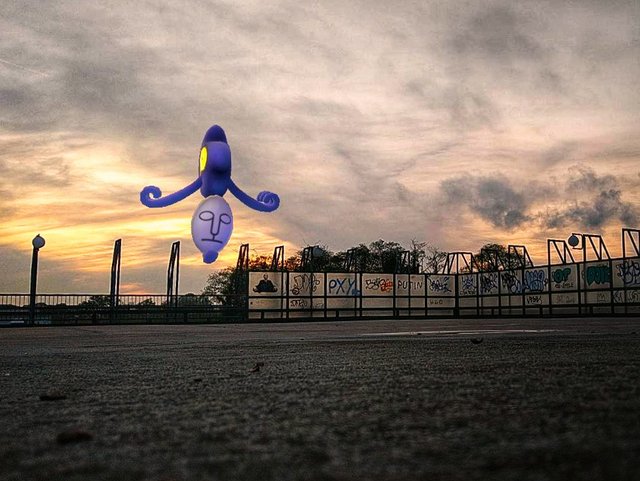 Thanks for your time!

6401