Tuesday.
I'm having some nasty neck pain. Probably some mental tension finally making its way outward after last week's disturbing events, maybe mixed with some going a bit too hard at the pokemon hunting over the weekend with Hazel.
I took a walk to catch the sunset from one of the parking garages around town. It was a nice and sunny day and the sky looked promising for a little extravaganza before dusk.
I arrived just in time to catch some of the last sun rays as they graced the top floor with the last warmth of the day.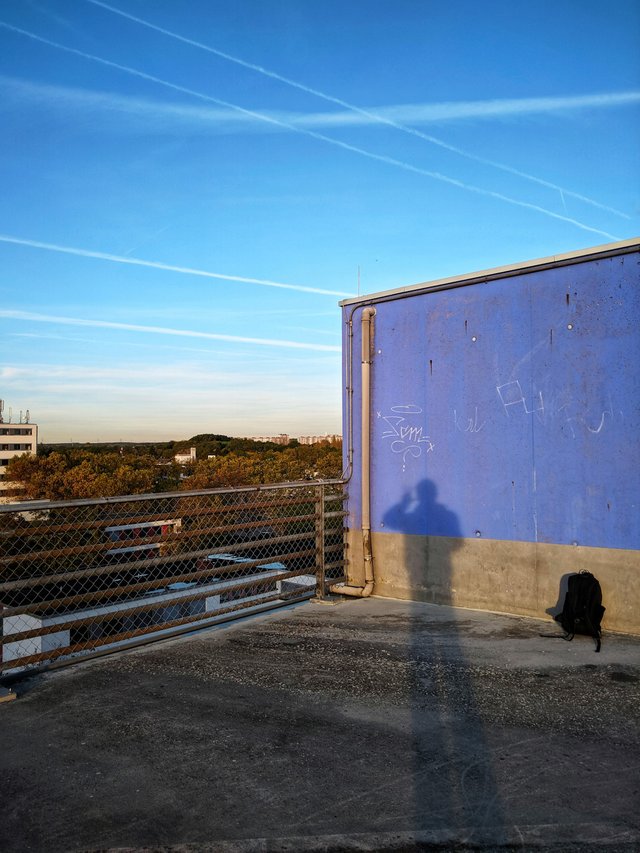 I used the moment to capture a nice image of the @googlyprize trophy in front of a turquoise wall. The vibrant cyan hue makes for a beautiful contrast with the trophy's golden glamour.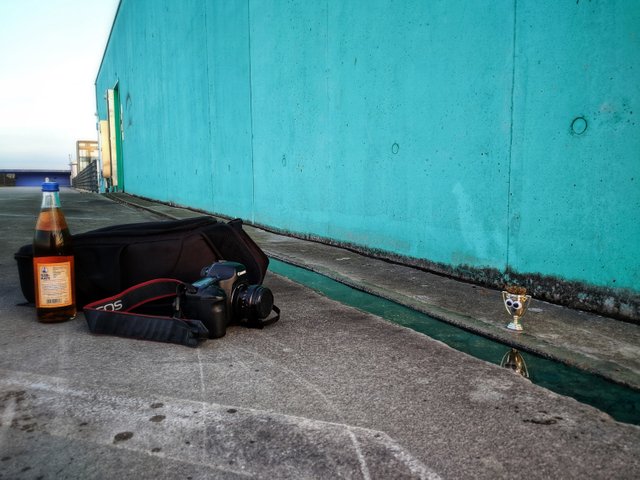 That little puddle in the drainage groove will help to make the otherwise plain and minimalist scene look a bit more interesting. Unless I stumble upon a more inspiring setting tomorrow morning, this scene will probably be tomorrow's googly title and bonus image.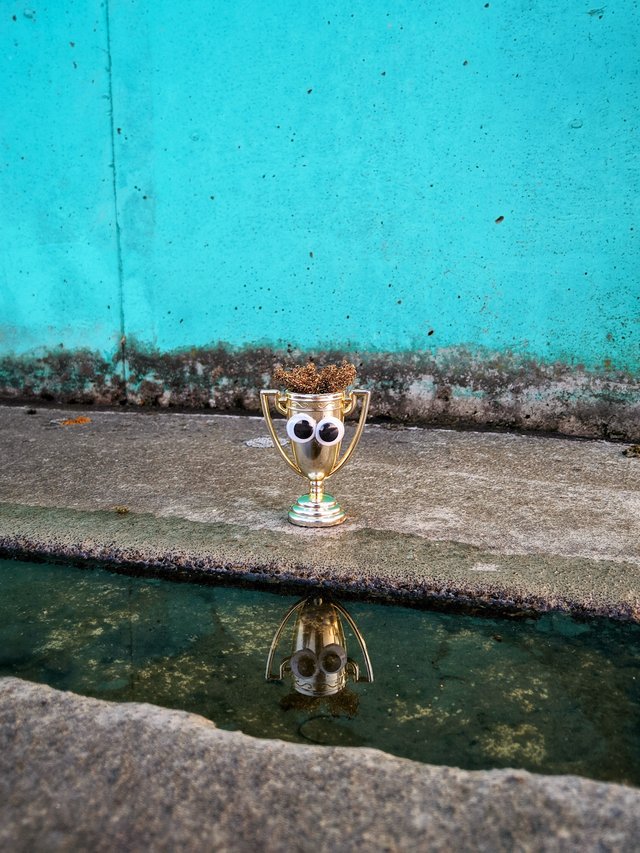 On the way back down I met these two pigeons hanging around on one of the lower decks. I tried to get closer for a more dramatic shot but they flew off before I got close enough for what I had in mind.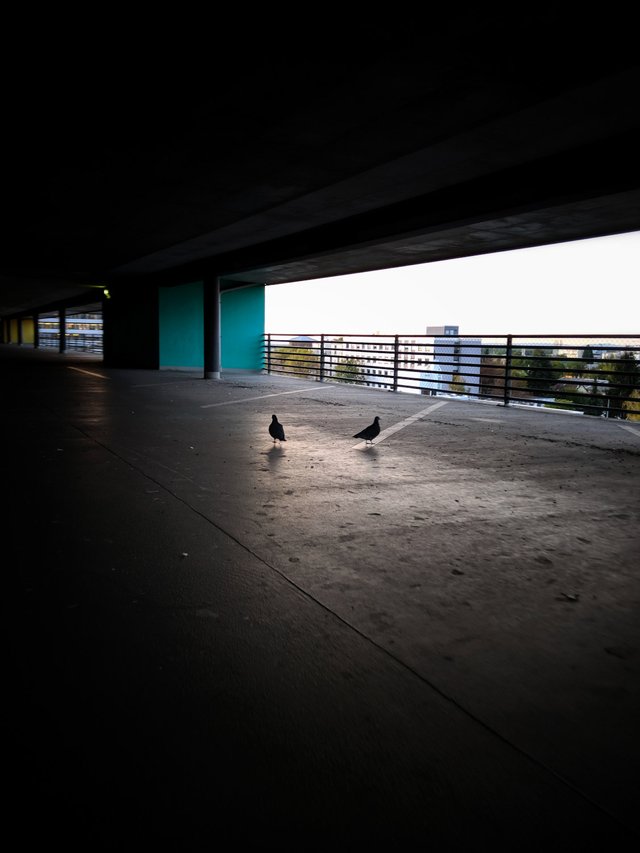 In hindsight, I am actually quite happy with the wider shot I managed to capture before they escaped. All that negative space and the leading lines of the surrounding architecture make for a decent composition I think.
There isn't much else to say. I caught some more pokemon in Halloween costumes on my way home and that's about it.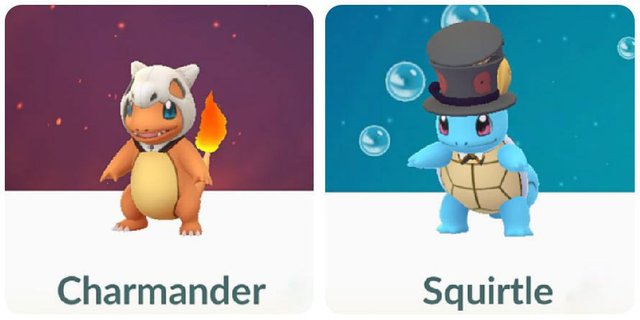 Thanks for your time!


13529

Chasing Pokemons, Photowalking