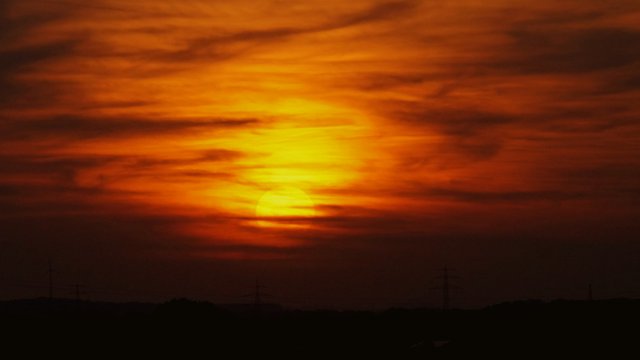 My Actifit Blog #531 | 17 January 2020 |
I am very rarely sick since I regularly do sports and move around a lot. In the last few years I have had one or two colds that have passed quickly.
What caused my fever yesterday (it was only mild, more like a raised temperature)?
I have no idea! I had, apart from slight back pain and loss of energy, no symptoms - neither a running nose nor anything with the lungs or throat.
Last night I must have sweated unbelievably strong, in the morning bedclothes and my pyjama were soaking wet. I slept about 10 hours.
Today everything is ok again, but I don't feel fully fit yet.
Therefore I will not participate in tomorrow's park run to give my body another day off.

Ich bin sehr selten krank seit ich regelmäßig Sport betreibe und mich viel bewege. In den letzten Jahren hatte ich ein oder zwei Erkältungen, die schnell vorüber waren.
Was gestern zu meinem Fieber (es war nur leicht, eher eine erhöhte Temperatur) geführt hat? Keine Ahnung! Ich hatte, außer leichten Rückenschmerzen und Antriebslosigkeit, keinerlei Symptome - weder eine laufende Nase und auch nichts mit den Atemwegen.
Letzte Nacht muss ich unglaublich stark geschwitzt haben, am Morgen waren Bettbezug und mein Pyjama völlig durchtränkt. Geschlafen habe ich ca. 10 Stunden.
Heute ist wieder alles in Ordnung, ich fühle mich aber noch nicht voll belastbar.
Am morgigen Parkrun werde ich deshalb nicht teilnehmen um meinem Körper noch einen weiteren Tag Pause zu gönnen.

Stats for Today
Walking: 5 km
Current Total 2020:

104 km
Activity Count: 10 718 steps

(counted by my Fitbit device synced with actifit fitness tracker)
Activity Type:
Walking, Daily Activities
Current Actifit User Rank: 61 (+13.50)*
*Holding 135.00 AFITX tokens
Rewarded Activity Reports: Level 7/10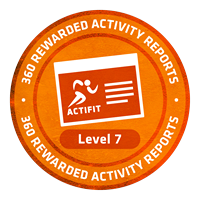 Next Badge: Level 8 needs to have 540 Rewarded Activity Reports!

How to start your actifit/steem account:
• Buy some STEEM first!
• STEEM is an investment, not only a blogging platform!
• You can use Bitvavo or any other exchanges which trade STEEM
• Signup for an actifit/STEEM-account here
• Download the app for Android or IOS
• Join Actifit's community on Discord for discussions and help
• Follow @actifit for daily News and Statistics
• Read the Official White Paper for further information on the project!
• Please vote for @actifit as witness!! The team is doing an excellent job!
• Get upvotes from @actifit by posting your daily activities!
• Make at least 5K steps daily! Now you are ready to go to the Moon!
• Distance to the Moon is avg. 385K km! Enjoy your lifelong travel! 😄


This is the actifit posting account of @peter2017, an ambitious guy with a bunch of old bones. I'm trying to enhance my health and fitness mainly by running, walking, cycling and swimming.
Please support and follow my progress! Thanks so much!
In addition your steps can earn Sweat-Coins! Please use the following link to download the app: Sweat-Coins
Life is Motion! Live an active Lifestyle to stay healthy and fit!




Photos © by actifit-peter
Who-Am-I ?