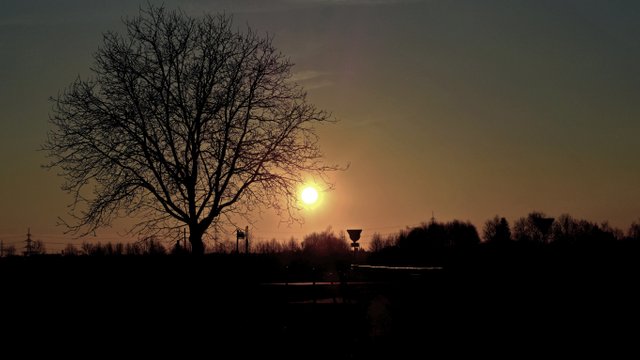 My Actifit Blog #529 | 15 January 2020 |
In my age I often encounter the phenomenon of forgetfulness, on the one hand the short-term-memory suffers a bit ("Oh gosh, the tea water in the kitchen is boiling!"), on the other hand - especially in my case - I forget names of public figures or names of actors!
I have been observing this for some years now and I think I am not the only one! Everything is still in the range of being harmless, however, attentiveness and attention is necessary to counteract it.
My posts here and the associated activities of running, cycling and long walks have shown me that I do not have to surrender to this "fate".
If I compare the situation one year ago with now, I have to conclude that my short-term memory and also my memory for names has improved enormously!
Also my general health and fitness have developed extraordinarily well!
I would recommend everyone (als the younger ones) to move more and to do so daily. . . whether with or without @actifit!

In meinem Alter begegne ich immer wieder dem Phänomen der Vergesslichkeit, zum einen leidet ein wenig das Kurzzeitgedächtnis ("Oh je, das Teewasser in der Küche kocht!"), zum anderen - gerade bei mir - vergesse ich Namen von Persönlichkeiten des öffentlichen Lebens bzw. Namen von Schauspieler*innen!
Ich beobachte das nun schon seit einigen Jahren an mir und ich denke, ich bin damit nicht der Einzige in meiner Altersklasse! Noch ist alles im unbedenklichen Bereich, jedoch ist Achtsamkeit und Aufmerksamkeit erforderlich um wirksam dagegen zu steuern.
Meine Posts hier und die damit verbundenen Aktivitäten von Laufen, Radfahren und ausgedehnten Spaziergängen haben mir gezeigt, dass ich mich diesem "Schicksal" nicht ergeben muss.
Wenn ich noch den Zustand vor einem Jahr mit jetzt vergleiche, dann muss ich feststellen, dass sich mein Kurzzeitgedächtnis und auch mein Namensgedächtnis enorm gebessert haben!
Auch meine allgemeine Gesundheit und Fitness haben sich außerordentlich gut entwickelt!
Ich kann jedem (auch bereits in jüngeren Jahren) dringend empfehlen sich mehr zu bewegen und zwar tagtäglich . . . ob mit oder ohne @actifit!

Stats for Today
Walking: 5 km
Current Total 2020:

96 km
Activity Count: 10 514 steps

(counted by my Fitbit device synced with actifit fitness tracker)
Activity Type:
Walking, Daily Activities
Current Actifit User Rank: 61 (+13.50)*
*Holding 135.00 AFITX tokens
Rewarded Activity Reports: Level 7/10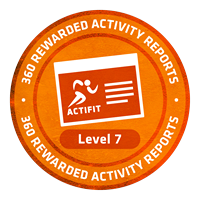 Next Badge: Level 8 needs to have 540 Rewarded Activity Reports!

How to start your actifit/steem account:
• Buy some STEEM first!
• STEEM is an investment, not only a blogging platform!
• You can use Bitvavo or any other exchanges which trade STEEM
• Signup for an actifit/STEEM-account here
• Download the app for Android or IOS
• Join Actifit's community on Discord for discussions and help
• Follow @actifit for daily News and Statistics
• Read the Official White Paper for further information on the project!
• Please vote for @actifit as witness!! The team is doing an excellent job!
• Get upvotes from @actifit by posting your daily activities!
• Make at least 5K steps daily! Now you are ready to go to the Moon!
• Distance to the Moon is avg. 385K km! Enjoy your lifelong travel! 😄


This is the actifit posting account of @peter2017, an ambitious guy with a bunch of old bones. I'm trying to enhance my health and fitness mainly by running, walking, cycling and swimming.
Please support and follow my progress! Thanks so much!
In addition your steps can earn Sweat-Coins! Please use the following link to download the app: Sweat-Coins
Life is Motion! Live an active Lifestyle to stay healthy and fit!




Photos © by actifit-peter
Who-Am-I ?