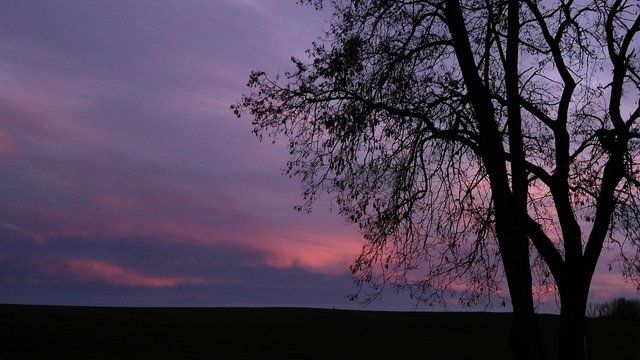 My Actifit Blog #517 | 3 January 2020 |
Overall Stats 2018/2019
Today I have compiled my annual statistics for 2019 and compared them with the year 2018.
As mentioned in my last post, I did not reach my goal of 6000 km and I did not reach my result of 2018 (5080 km). It turned out "only" about 4200 km. The reason is obvious: I started running at the beginning of June 2019 and that naturally brings less kilometers on the road.
However, I think the result of about 600 km running in six months is quite good for a beginner, that is 100 km a month or about 25 km a week.
My cycling kilometers have been halved compared to 2018, whereas my walking has almost doubled in distance during 2019.
The time I spent outdoors with various activities in 2019 was 490 hours. That is an average of 1 hour and 20 minutes a day. I think this is a decent amount and I would like to keep it.
Overall, I am very satisfied with the result for 2019!

Jahresstatistik 2018/2019
Ich habe heute meine Jahresstatistik für 2019 zusammengestellt und sie mit dem Jahr 2018 verglichen.
Wie bereits in meinem letzten Post erwähnt, habe ich mein Ziel von 6000 km nicht erreicht und hab auch nicht mein Ergebnis von 2018 (5080 km) erreicht. Es sind "nur" ca. 4200 km geworden. Der Grund ist offensichtlich: Ich fing Anfang Juni 2019 mit dem Laufen an und das bringt naturgemäß weniger Kilometer auf die Straße.
Allerdings finde ich das Ergebnis von ca. 600 km Laufen in sechs Monaten für einen Anfänger ganz gut , das sind 100 km im Monat oder ca. 25 km in der Woche.
Meine Radfahrkilometer wurden gegenüber 2018 halbiert, wohingegen meine Spaziergänge sich in der Distanz fast verdoppelt haben.
Die Zeit, die ich 2019 mit verschiedenen Aktivitäten draußen verbracht habe, war 490 Stunden. Das sind im Durchschnitt täglich 1 Stunde und 20 Minuten. Ich glaube, das ist ein ordentlicher Wert, den ich auch gerne beibehalten möchte.
Insgesamt bin ich mit dem Ergebnis für 2019 sehr zufrieden!
Now let's see my overall stats comparing 2018 with 2019 in detail!
---
| Endomondo | 2019 | 2018 |
| --- | --- | --- |
| Total distance cycling | 2 014 km | 4 150 km |
| Total distance walking | 1 566 km | 930 km |
| Total distance running | 606 km | 0 km |
| Total distance swimming | 2 km | 0 km |
| Total distance overall | 4 188 km | 5 080 km |
| Total activity duration | 490 hrs | 381 hrs |
Note:
The above data include all activities tracked by Endomondo, a GPS-based sports-tracker App. Not included are additional steps/km tracked by the "actifit fitness tracker App" like daily activity, house chores, moving around office etc.

Stats for Today
Walking: 5 km
Current Total 2020: 16 km
Activity Count: 10 117 steps

(counted by my Fitbit device synced with actifit fitness tracker)
Activity Type:
Walking, Daily Activities
Current Actifit User Rank: 61 (+13.10)*
*Holding 131.00 AFITX tokens
Rewarded Activity Reports: Level 7/10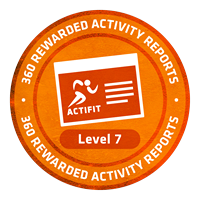 Next Badge: Level 8 needs to have 540 Rewarded Activity Reports!

How to start your actifit/steem account:
• Buy some STEEM first!
• STEEM is an investment, not only a blogging platform!
• You can use Bitvavo or any other exchanges which trade STEEM
• Signup for an actifit/STEEM-account here
• Download the app for Android or IOS
• Join Actifit's community on Discord for discussions and help
• Follow @actifit for daily News and Statistics
• Read the Official White Paper for further information on the project!
• Please vote for @actifit as witness!! The team is doing an excellent job!
• Get upvotes from @actifit by posting your daily activities!
• Make at least 5K steps daily! Now you are ready to go to the Moon!
• Distance to the Moon is avg. 385K km! Enjoy your lifelong travel! 😄


This is the actifit posting account of @peter2017, an ambitious guy with a bunch of old bones. I'm trying to enhance my health and fitness mainly by walking, running, cycling and swimming.
Please support and follow my progress! Thanks so much!
In addition your steps can earn Sweat-Coins! Please use the following link to download the app: Sweat-Coins
Life is Motion! Live an active Lifestyle to stay healthy and fit!




Photos © by actifit-peter
Who-Am-I ?