@actifit and SFPL/Prem

Evening all, are you still playing the Fantasy Premier League game or have your team blown it before Christmas, like mine :)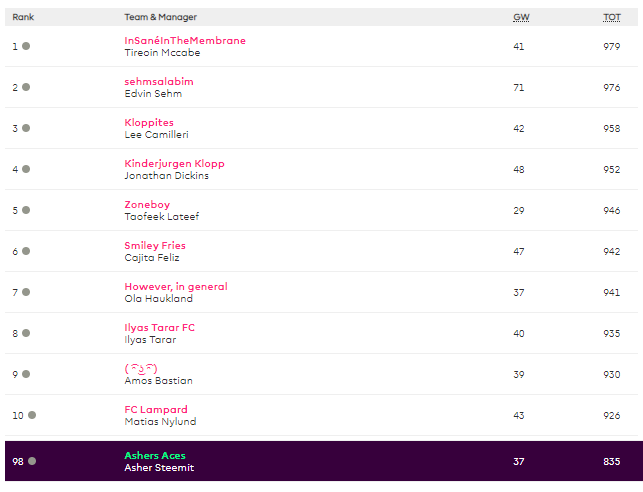 100 points away from the top 10, I think I can kiss any hopes of reaching these guys goodbye. Well done to those still in the running.
Liverpool still look good for the league and perhaps Leicester are the main dangers, even though they only managed a draw today.
Man United play tomorrow and have a winnable home game verses Everton. Results have been better of late but I still think the team looks week down the centre. Fred has played a bit better recently (since McTominay returned) but doesn't look good enough overall, and we need a centre half.
---
Last night was the work party which went into the early hours of today. My count has late-night boozing to thank as I've barely moved today. Hopefully a walk round town tomorrow will give a better count - I need to earn enough to write a post and collect some SPORTS for the latest contest for 50,000 SPORTS.
Cheers
Asher




6218

---
---