Just had the weekly Fitbit email arrive so thought I'd post that to pad our today's report.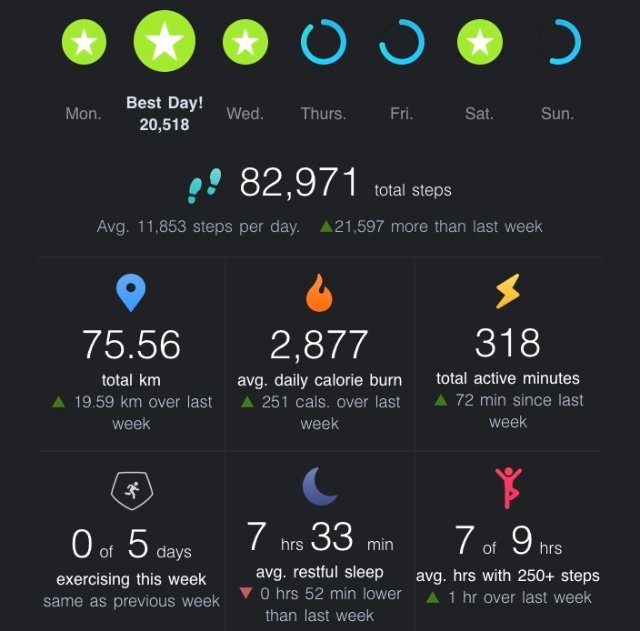 A couple of big days last week including a 20000 day at the weekend, which I didn't post in time. Doh.
Winter and a desk job though, really crap for getting the numbers in.
It's my birthday tomorrow, I'm planning on telling no one at work.
Got a date too, something to fill the birthday evening up with.
Cheers
Asher



6755