Montenegro were awful but 7 goals with a hattrick from Harry, the team should be happy with that.
I thought the left back played well, and Rashford looked on another level without really trying.
Blaming the football for today's low step count, only one trip into town today instead of the 2/3 in recent times.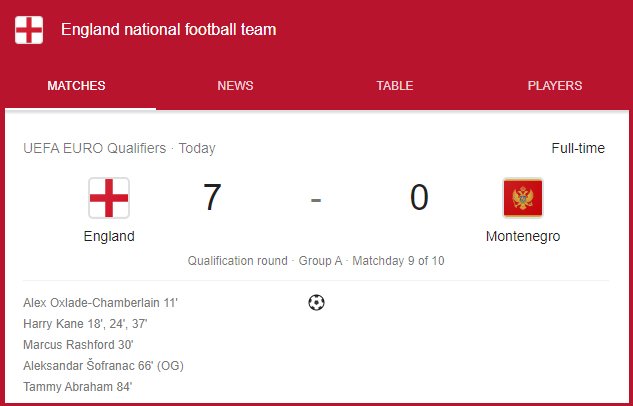 Kane is now the England player to score the most goals with the captains armband, fair play.
31 in 42 games for England, that is some record. Let's hope the team comes together when it matters next year.
Cheers
Asher



6841